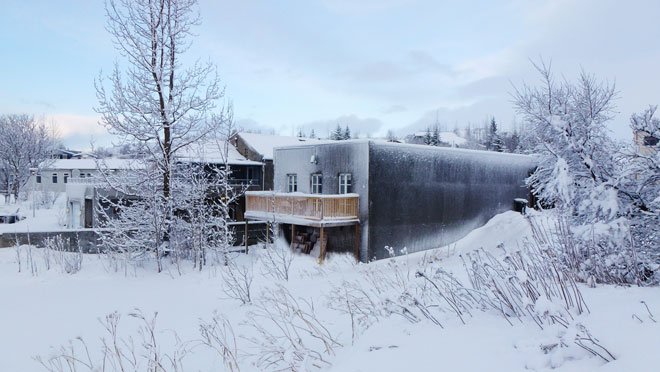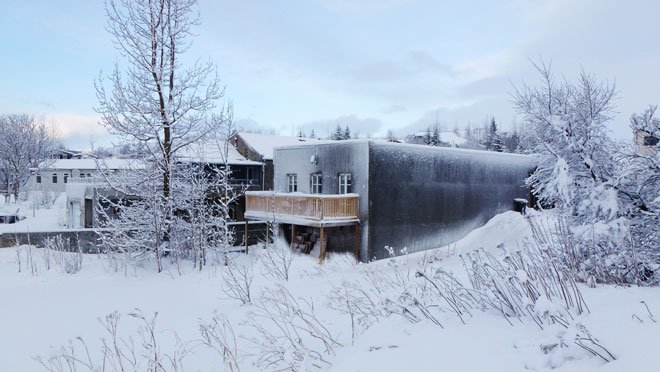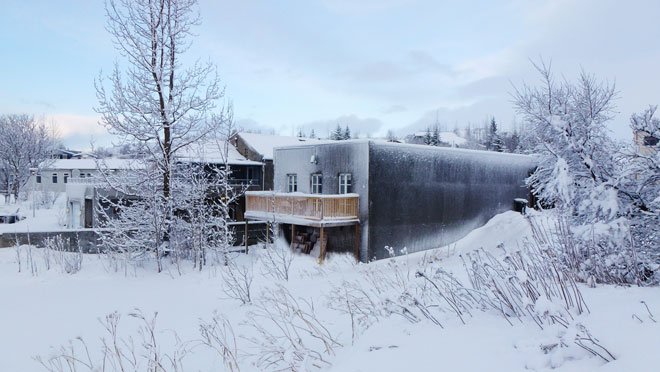 We're heading to the Arctic Circle for our next studio launch on The Market Place. Sundlaugin is an amazing recording and mixing studio in Reykjavik, the capital city of Iceland. The studio sits at the point where this hugely cultural city, aka "The Nightlife Capital of the North", meets the vast stunning landscapes of rural Iceland, with its geysers, volcanoes, snow-covered forests and The Northern Lights providing a level of inspiration like no other.
Sundlaugin Recording Studio was originally built as a swimming pool in the 1930s but was converted into a studio and rehearsal space by iconic Iceland band Sigur Ros in the late 1990s. A commercial facility since 2008, the studio provides a very large recording room with high ceilings, four isolation booths and a 35m sq control room with breathtaking views of the surroundings, plus great visibility across the rest of the studio.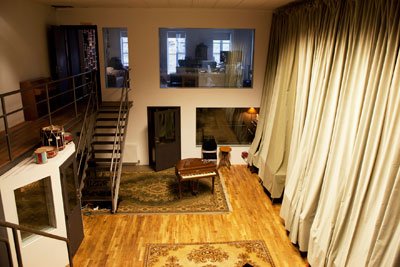 The equipment spec at Sundlaugin features a Neve 5116 console, fantastic choice of contemporary and vintage mic pre-amps, and plenty of other outboard units. Pro Tools and Logic are both available to clients, and there is an extensive collection of plug-ins. The range of backline is equally impressive, with a lot of guitars, amplifiers, keyboards, organs, percussion and other instruments on offer. Some of the highlights of the Sundlaugin spec include:
Neve 5116 36 channel desk
Dynaudio BM15A monitors
Tubelife-249 19″ Twin PSU
Focusrite Octopre 8 Input Pre-Amp
Universal Audio LA-610 Valve
AMS RMX16 Digital Reverb
Lexicon 960L 8 Channel Reverb
Fender Rhodes
Wurlitzer
Farfisa Combo Compact Organ
Steingraeber & Söhne Grand piano
View the full Sundlaugin equipment spec here.
As one of the leading and most inspiring studios in Iceland, Sundlaugin attracts the country's leading artists as well as those from further afield. Some recent clients who have used the studio include Damien Rice, Hudson Wayne, Jakobinarina, Spiritualized, Shogun and of course Sigur Ros themselves.
"Located 30 minutes from central Reykjavik in a small and scenic community called Mosfellsbær, this special recording space is surrounded by a long and winding mountain range. It's hard to imagine a more fitting setting for Sigur Ros' stately brand of rock."- Sound on Sound magazine.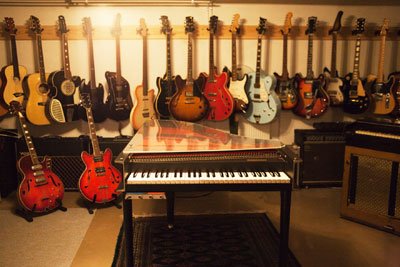 Find out more on Sundlaugin recording studio on The Market Place. There's plenty more information on the full equipment spec, rates, studio spaces, recent clients, releases and local attractions, plus image galleries, floor plans and maps.