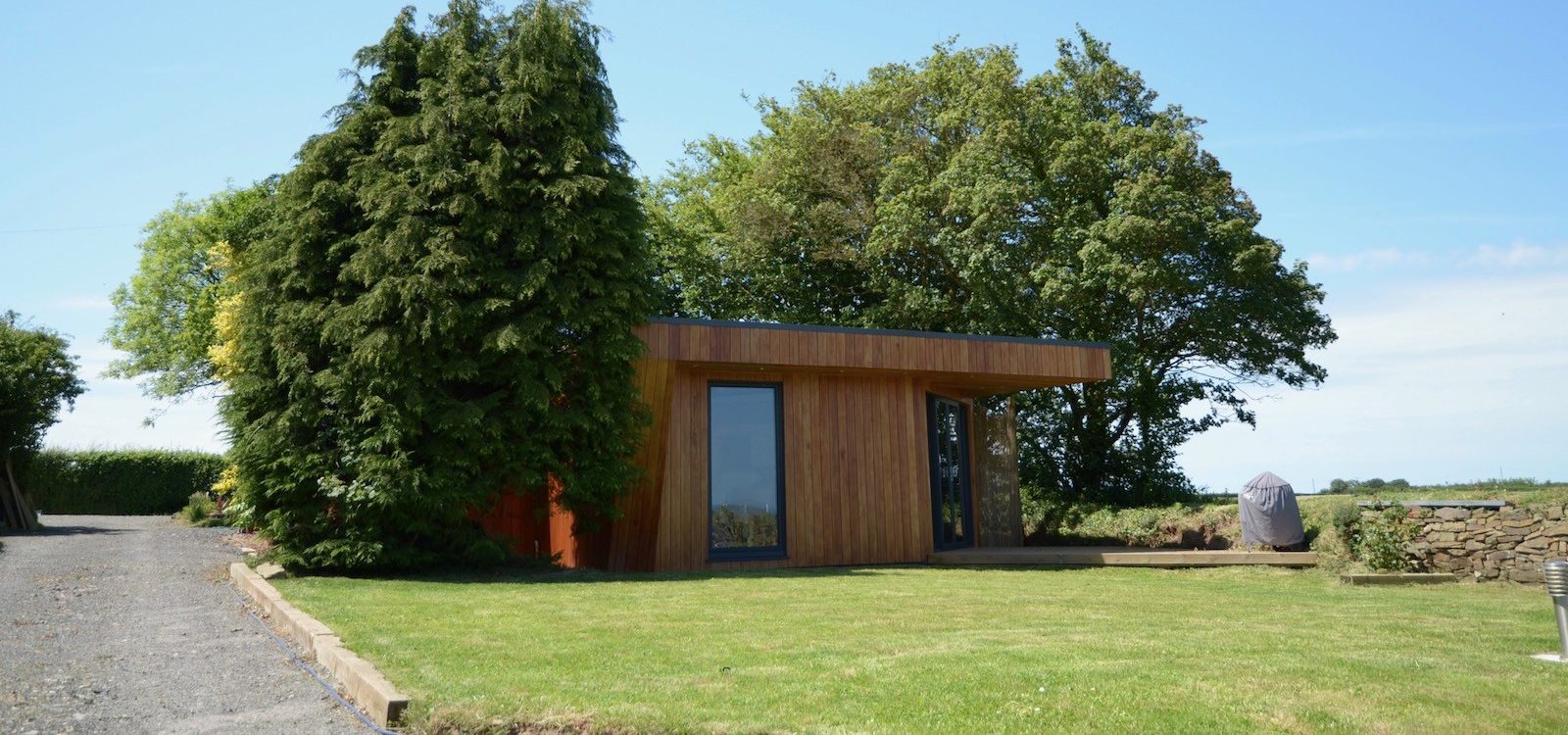 We have another new addition to our growing roster of UK Recording Studios, a bespoke recording studio in the Devon countryside, Devon Analogue Studio. Like the name suggests, this is a haven of vintage analogue instruments and outboard, fused with the latest digital gear. This is combined with a loft-style living space on site, perched atop a rise with lovely views of Exmoor.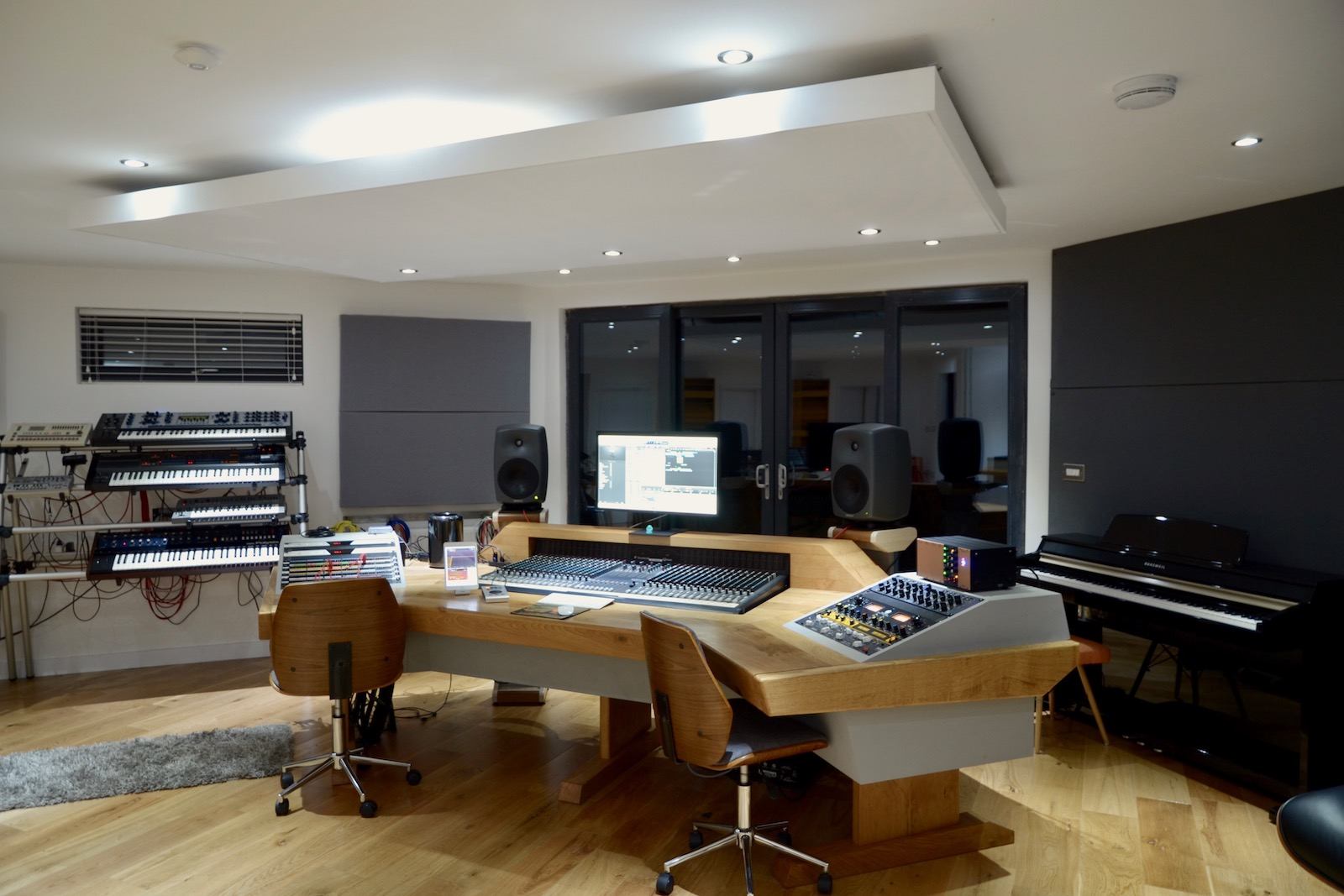 The unique purpose-built studio, designed and created by Tristan and Elley Grace, opened its doors in February 2017 and in the few months since has hosted an array of clients, including XL Recordings. This is a space for clients to really escape all distraction and lose themselves in their music – just try not to get too distracted by the beautiful views afforded from the studio's large windows!
The 122sq/m studio space is the perfect place for writing, recording, rehearsing, production or mixing, and has been carefully designed and calibrated directly with Genelec to ensure the most perfect monitoring from the 8050B monitors and a 7370 SAM subwoofer.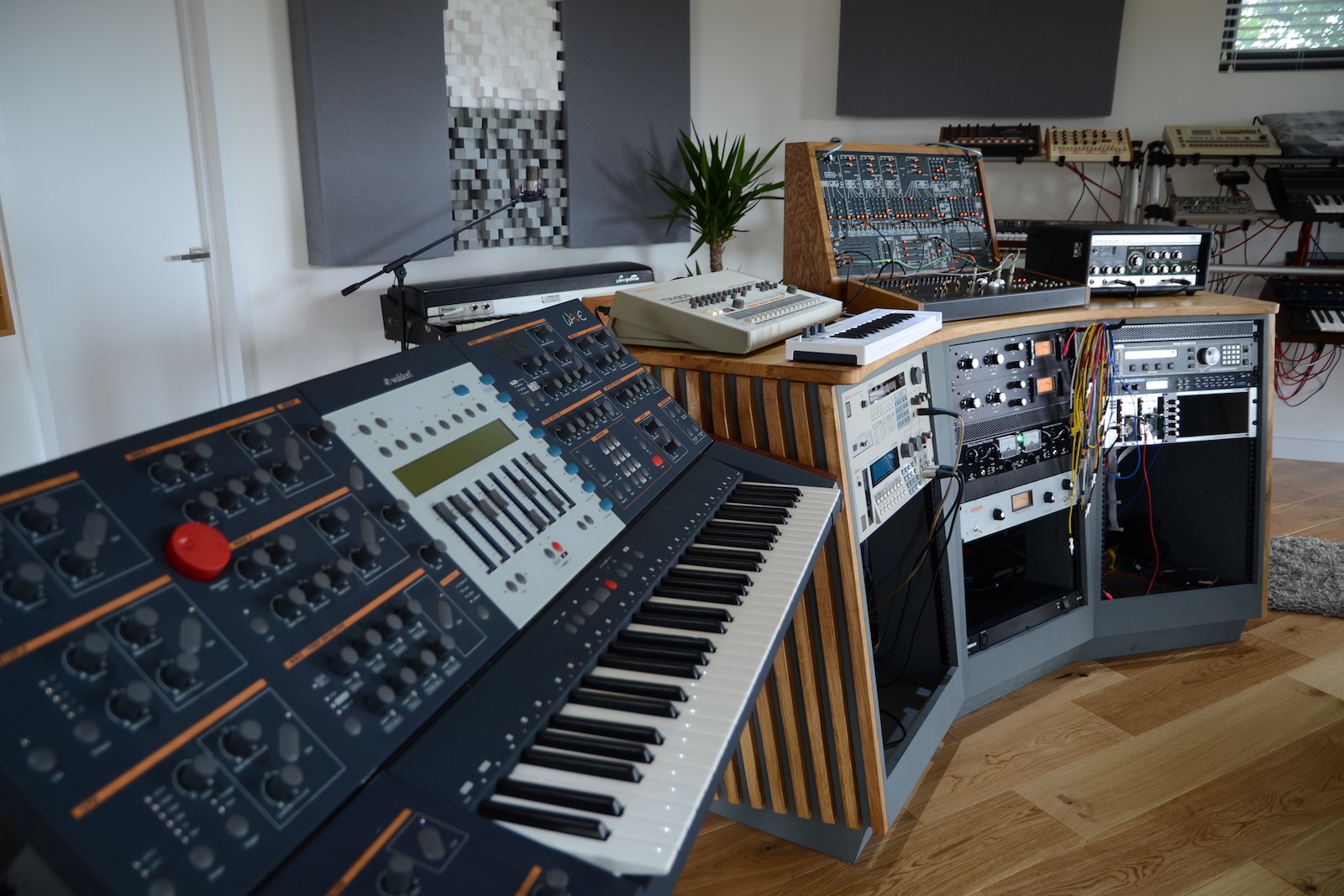 Complementing the luxurious feel of the studio is a high-end hybrid specification based on high standard Antelope Orion convertors running as a MADI system offering 64 inputs and outputs with patching systems, allowing effortless tracking and midi control. In all, Devon Analogue delivers the best of mastering-grade analogue/digital technology and vintage instruments, which matched with the calibrated Genelec system and DA/AD conversion, creates an amazing sound space and vibe.
Other gear includes the studio Mac Pro running DAWs including Logic Pro X, Ableton 9 & Pro Tools 12, a mastering grade section of compression and EQs, and a digital patching system that makes it easy to integrate all the analogue hardware with your digital led projects.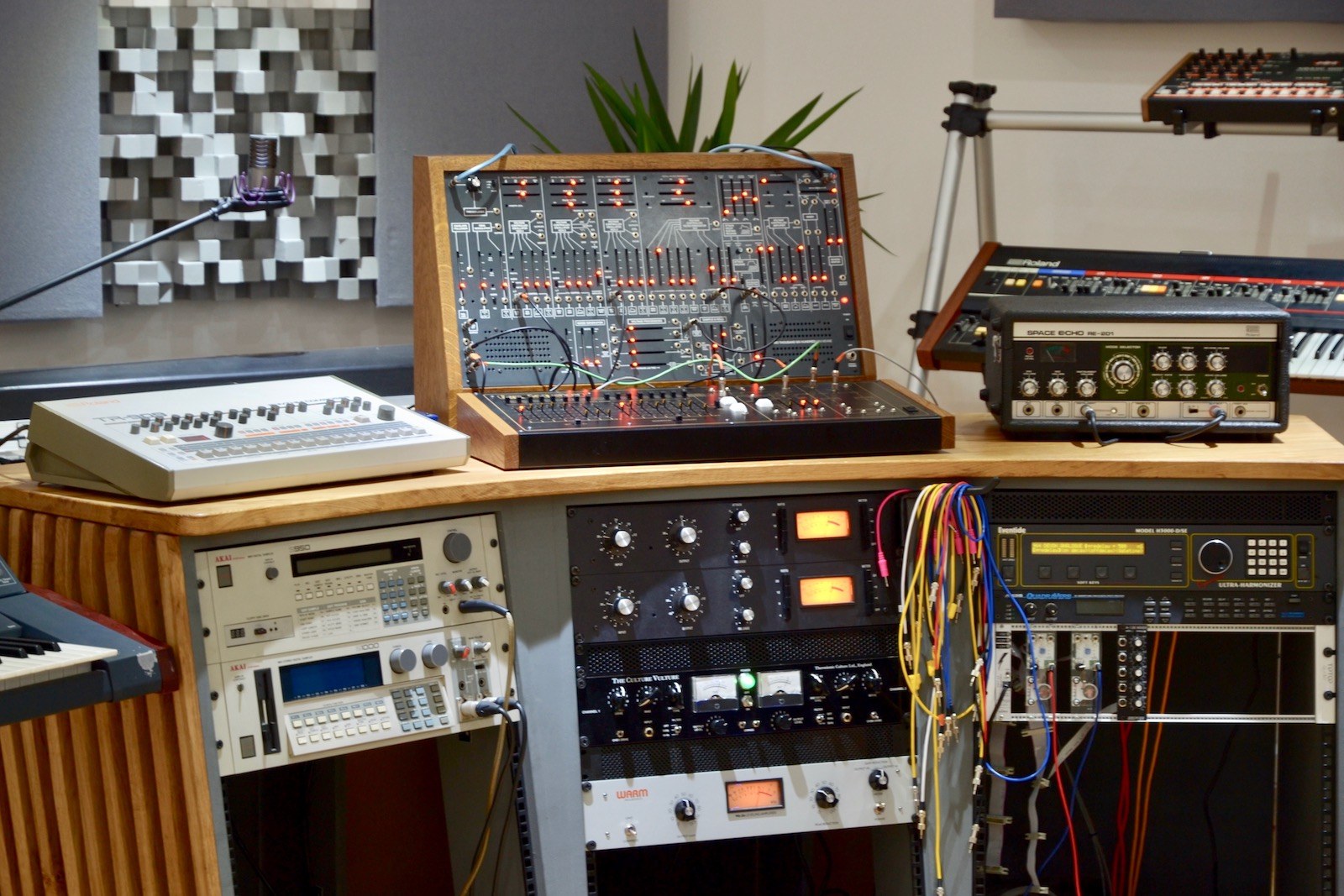 But the feature of Devon Analogue has to be their collection of vintage analogue and contemporary digital outboard and instruments from Waldorf Wave, Arp 2600 and Alesis Andromeda. There are 1176 rev Ds, Thermionic culture and Eventide classic racks, and a studio midi system comprehensive with any instrument, ready for tracking use using DAW external instruments. With an inventory that's always growing, if there is a piece of equipment you're after the team are happy to source anything throughout their supply network.
With beautiful contemporary design, the sustainable building doubles as a lovely open-plan residence that can cater for 4-5 people. Here you'll find two double bedrooms, a spacious bathroom and kitchen-diner that all open directly onto the studio floor, lending a very unique feel to the space. When you want to escape the indoors, you can wander out onto the secluded decked area, the private orchard garden and BBQ area, or the nearby Devon forest can be reached within minutes for a healthy dose of fresh air!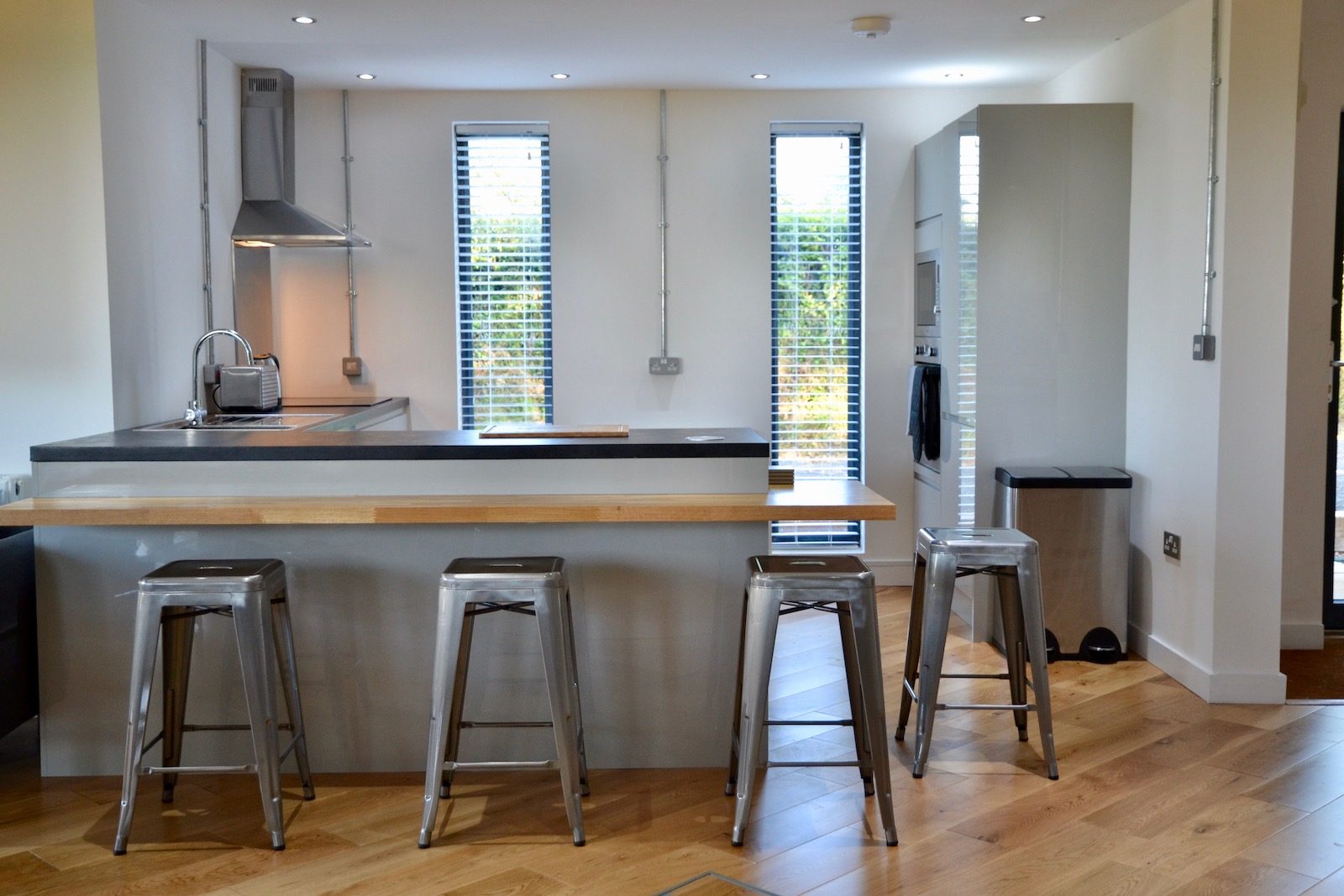 It truly is a remarkable studio with a team that goes to every length to ensure that your stay here is an unforgettable recording experience.
Explore the full studio here and get in touch with our bookings team to enquire about rates and bookings.