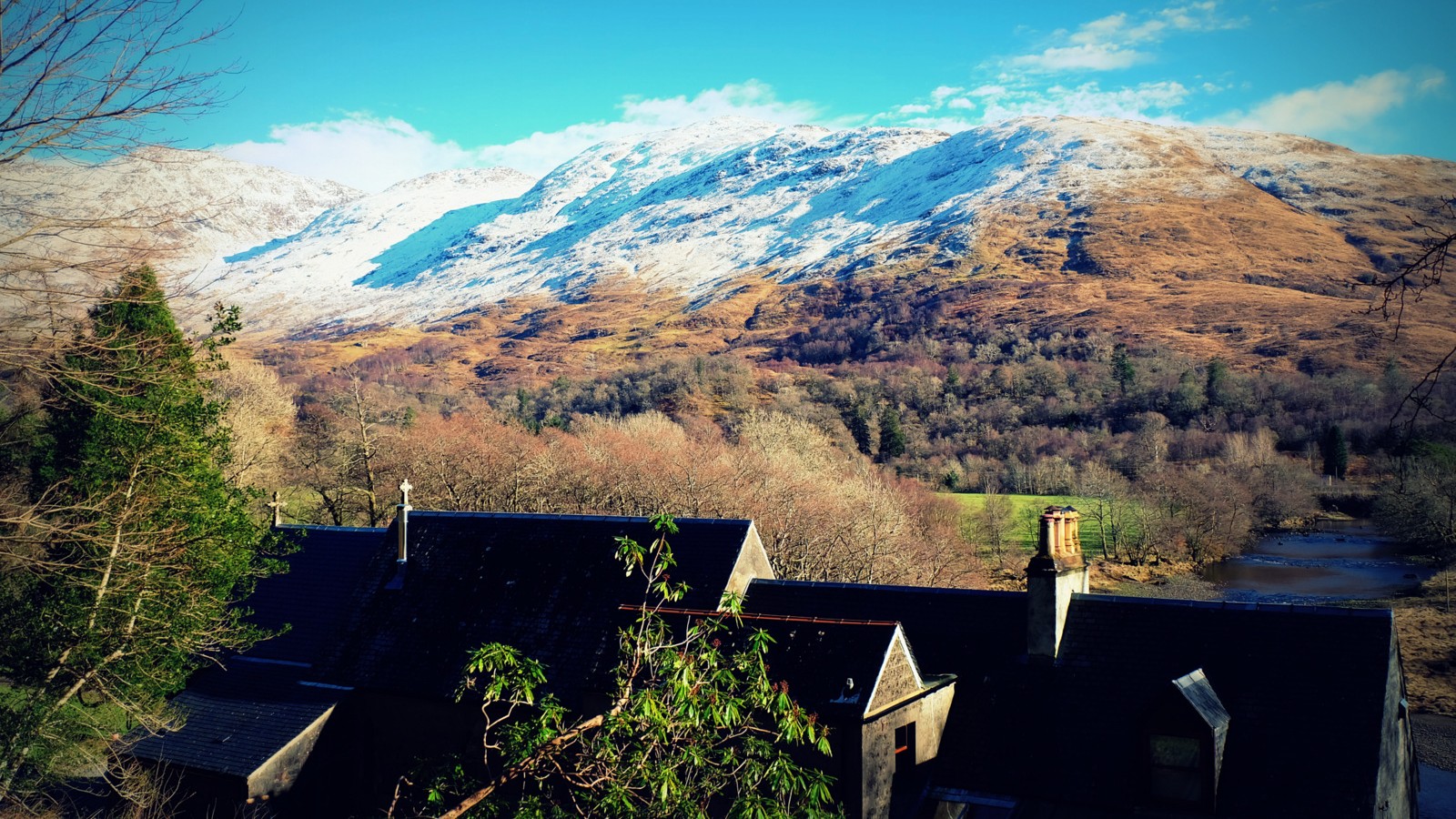 It's no secret that at Miloco we have a thing for churches converted into recording studios, just look at The Nave, or one of key London Studios, Paul Epworth's The Church. Now we have our own holy trinity as we welcome Scottish studio St Mary's Space to our global directory.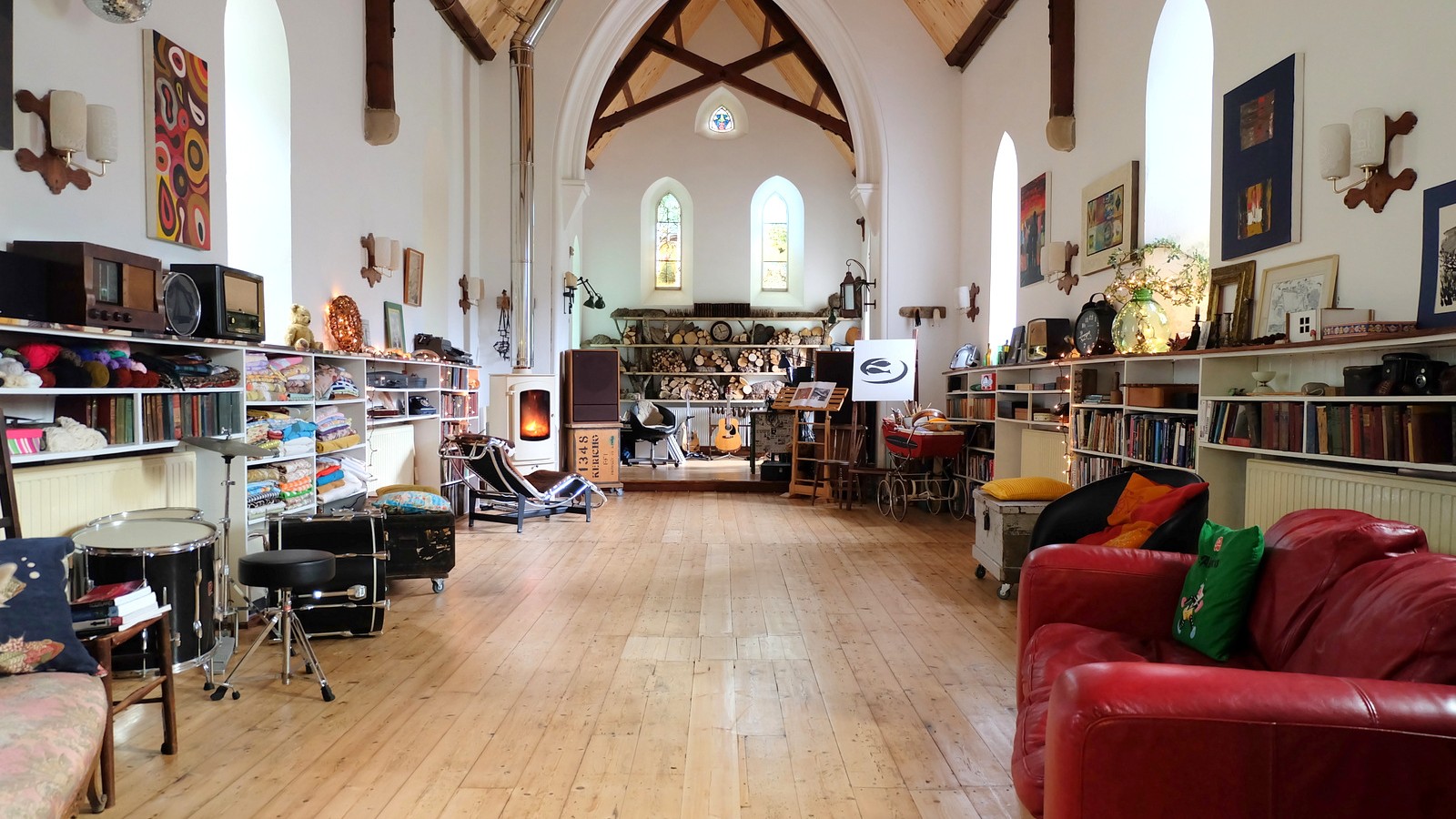 Located in one of the most stunning locations imaginable, this West Highlands escape is a recording dream: stained glass, high ceilings, wooden floors and a roaring stove for those colder days. It's charm is only enhanced by the fact that it's a family run business with a quirky on site residence and a studio cat.
The studio is run as a creative arts space, conceived by composer Jamie Smith and his wife Charlotte, a crafter, inviting artists of all disciplines to work and create within their walls.
The recording space is a large all-in-one room style studio, similar to The Church's Studio 1, providing beautiful acoustics and allowing artists to track their projects with maximum flexibility and communication between the performers, producer, and engineer. The high ceilings create a huge sound, but the panel screens, cupboards and rooms provide plenty of other more intimate acoustic options too.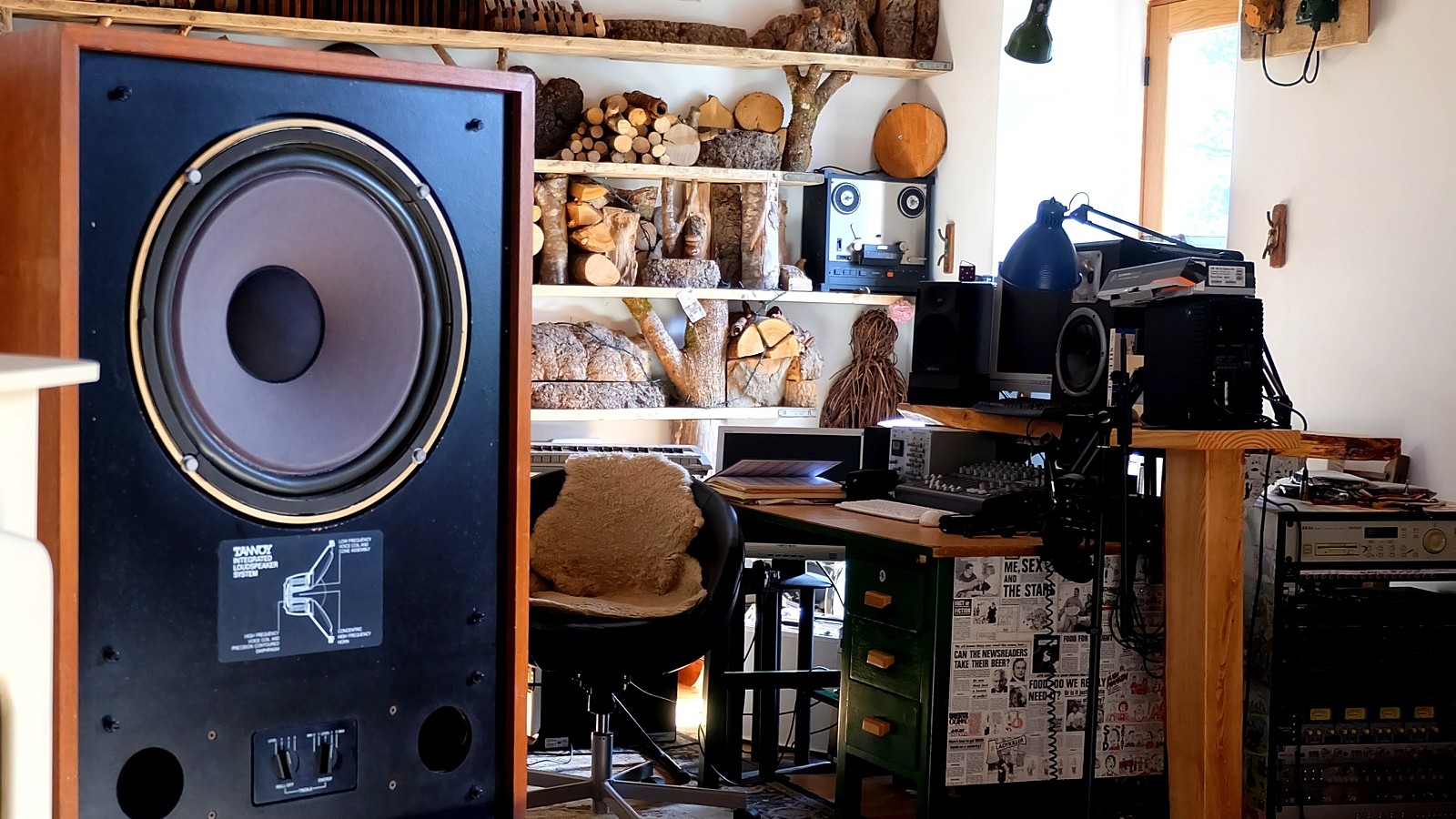 The wooden bookcases and log wall act as diffusers to enhance the acoustics and creating a spacious sound, with moveable screens able to be manoeuvred into various configurations or an improvised booth.
In the centre of the studio sits an SSL X Desk, equipped for stereo, multi-channel and ambisonic recording. All this, and  incredible Tannoy Berkeley monitors, an impressive array of mics and and excellent selection of instruments and gear make this one very well stocked boutique studio.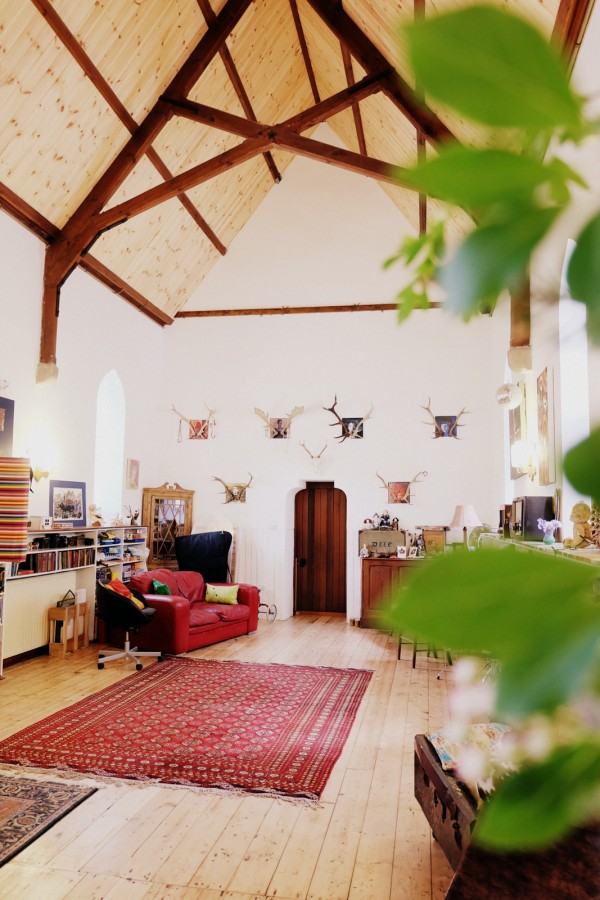 With very reasonable rates, an inviting team, a versatile recording space and one of the most breathtaking surroundings of any of our studios, St Mary's Space is one studio that really has to be seen visited to be believed.
Explore the full studio page here and get in touch with the bookings team to enquire about dates and rates.