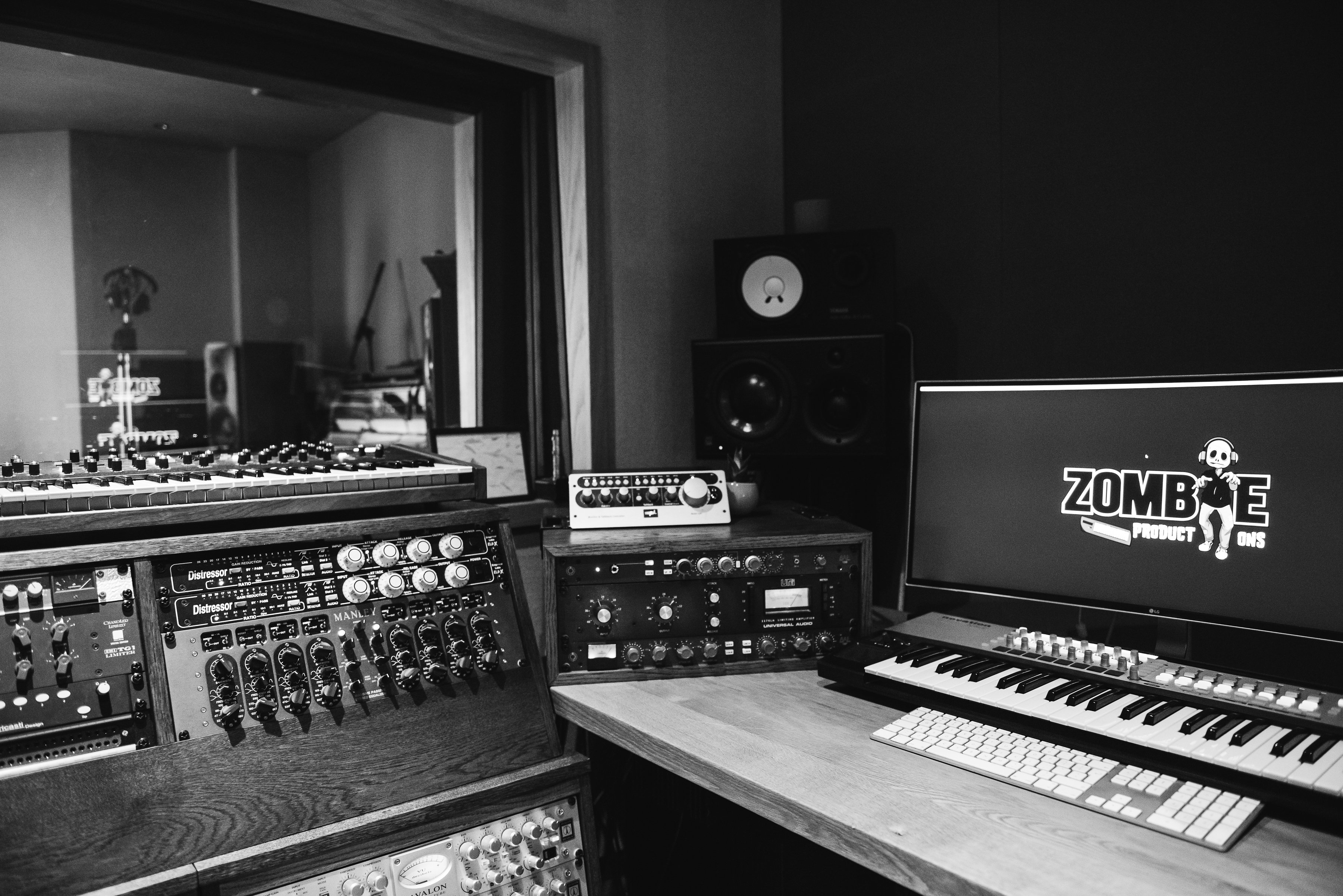 If you know music studios in London, then you know that the largest concentration of recording studios, music companies and creative businesses is in north London's Tileyard. And we're pleased that one such studio, AK Zombie Studios, has just joined the Miloco Studios global directory.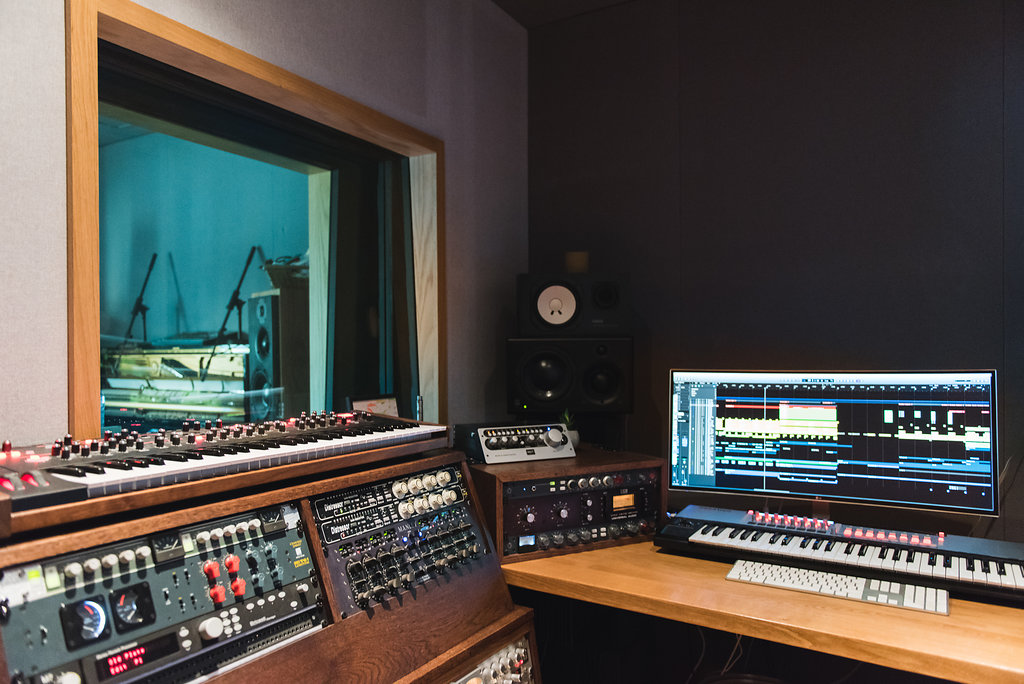 Based just a few minutes walk from Kings Cross and Caledonian Road tube stations, AK Zombie studios is Andrew Kingslow's personal writing, mixing and production room.
The studio is a total area of 23 square metres and comprises of a mix room and a private live room, with a drum kit, piano and percussion plus a choice of guitars, making this studio one of London's best and most popular writing rooms. The control room runs Logic Pro plus Pro Tools 12 and is equipped with two sets of the world-renowned ATC monitoring systems (ATC 50's and ATC 25's). The 25s provide mixdown in the smaller room with the 50's providing playback in the live room.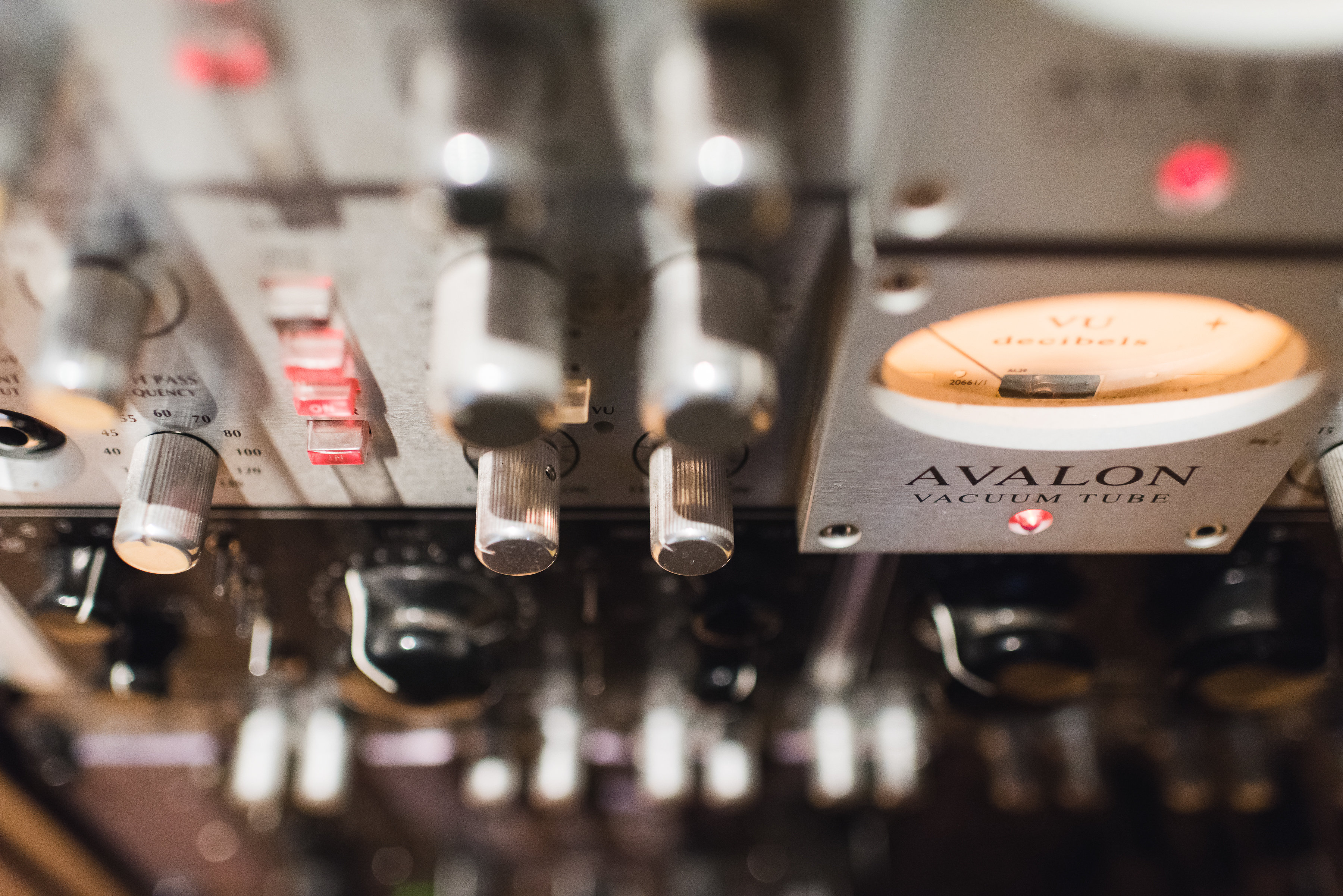 Primarily designed to create a quick workflow, the studio boasts a very impressive array of high-end recording equipment as well as a long list of instruments (some available on request), all of which is hard-wired into the pro tools/logic setup to speed things up.
AK Zombie Studios is home to a wide array of virtual instruments and mix plugs to compliment the analogue outboard with a thunderbolt UA Octo loaded with most of the plugins (ultimate package), plus a decent collection of mics available.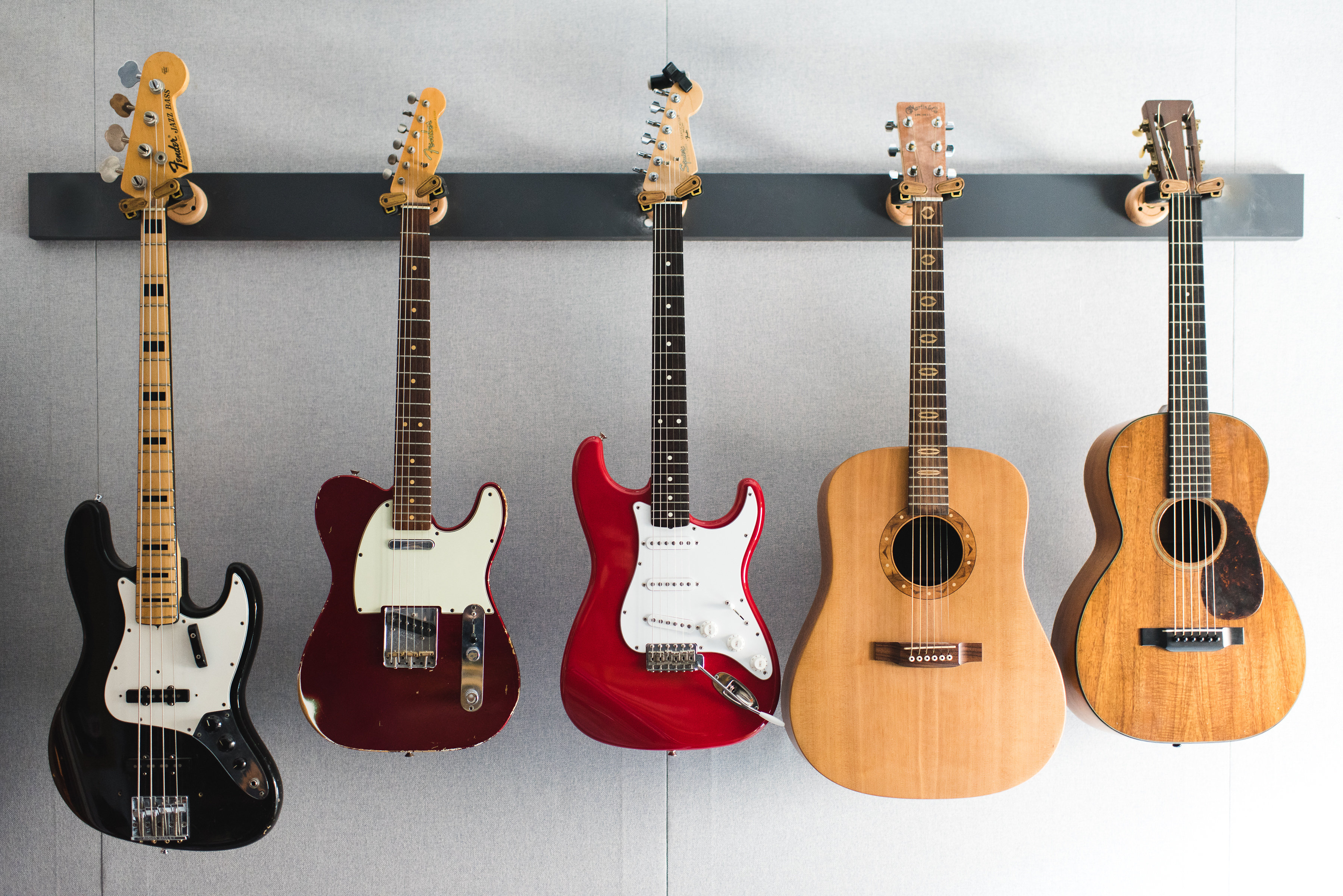 When clients co can also enjoy the communal kitchen area plus shower facility and have easy access to The Vinyl Cafe, a fully licensed restaurant, so there's no real need to leave the complex while in session.
View the full AK Zombie Studio page here and get in touch with our bookings team to inquire about rates and sessions.