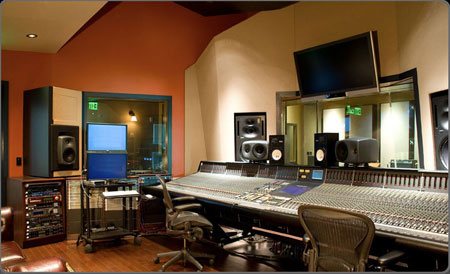 Today's studio introduction is on the West Coast USA! Studio Trilogy is one of the leading San Francisco Residential Recording Studio complexes, and their world-class SSL Room is now on The Market PLace.
Based is in central San Francisco, Trilogy is firmly established on the famous West Coast recording scene. The flagship Studio A's control room is based around a SSL 9000K console, a large collection of vintage and modern outboard gear which is meticulously maintained, and 5.1 Surround monitoring. The studio also includes a large wood live room with amazing acoustics, two isolation booths and two soundlock booths. A fantastic selection of backline includes two Yamaha C7 pianos, Hammond B3 and Leslie with guitar preamp, Vox AC30, Fender Rhodes, Fender Twin Reverb, Fender Hot Rod Deluxe, Orange Rockerverb 100, Gibson Les Paul, Marchal Plexi, Lowden Nylon acoustic, Fender Precision Bass, and an awesome DW custom drum kit. Some recent clients at Trilogy include Lady Gaga, Justin Bieber, Will.I.Am, RedOne and The Hives.
A luxury 1 bedroom apartment is onsite for clients to stay in during their session. The apartment includes a large media/theatre room with 7.1 theater sound, a fantastic 'Chef's Kitchen' with 6-burner Viking cooker and private garden that is great for a BBQ. Larger groups can make use of the many nearby hotels to suit all tastes and budgets. Needless to say, San Francisco is a cultural hub with plenty of things to see and do, and boasts a world-renowned nightlife.
You'll find information on the Trilogy SSL studio and equipment, the accommodation, image galleries, recent clients, rates and much more by clicking here: Studio Trilogy SSL Room.