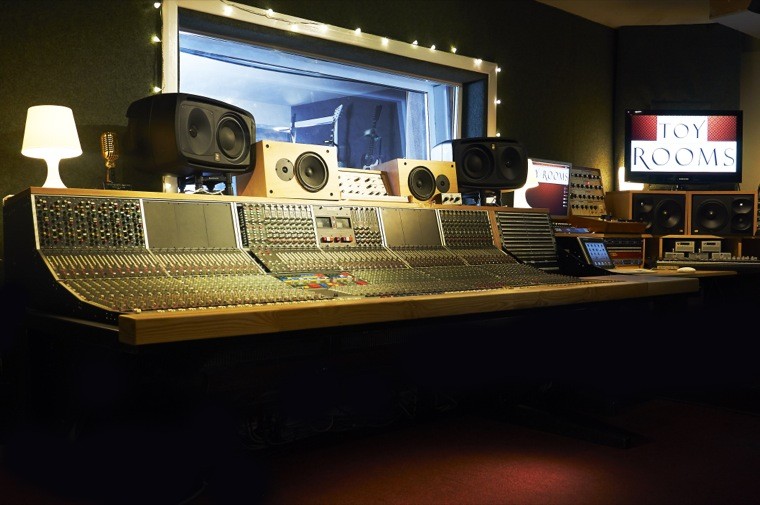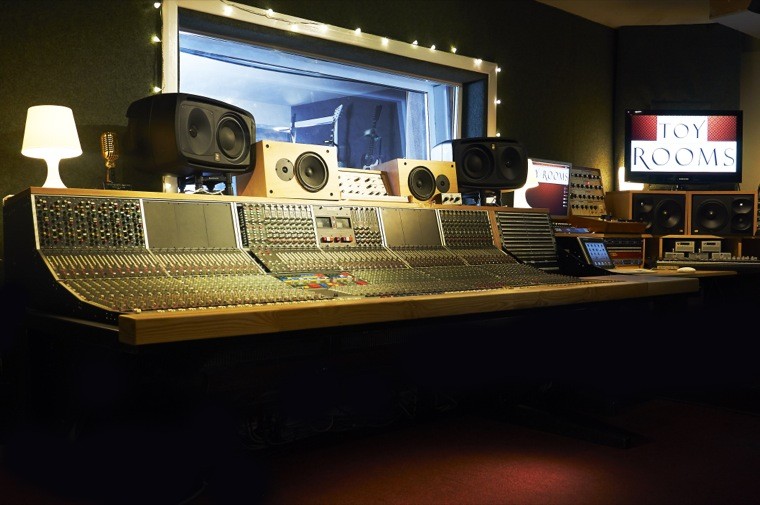 The Toy Rooms Studio is the second facility we are pleased to announce on the Miloco blog this week. It is a vintage analogue recording studio in Brighton & Hove on the south coast of England. Home to producers Pablo Clements and James Griffith (Psychonauts/Unkle/Toydrum), it is located on the city's famous seafront.
This boutique recording studio has been devised and assembled in a unique and inspiring way. The Toy Rooms is packed full of great gear. It rightly claims the largest collection of vintage synths and recording equipment in town – a collection of kit impressive enough to rival specs at some of the UK's very best studios. Countless keyboards, guitars, drums, FX and outboard are at your band's disposal. View a full equipment spec by clicking here.
Set across a 3000 sq ft space, The Toy Rooms is split into several areas: two live rooms (a main live room and an additional rehearsal space), a control room and small programming room. There is also a kitchen and chill-out area.
The Toy Rooms' distinctive combination of vintage analogue gear and large, creative spaces, mixed with the production experience of Pablo and James will result in classic warm recordings every time. Its growing popularity is indicated by its status as a first choice recording studio for bands and artists such as Nick Cave and the Bad Seeds, Grinderman and of course Unkle and Toydrum.
"The Toy Rooms is a great studio run by great people. I've recorded Bad Seeds, Grinderman and at least two soundtracks – Lawless and West of Memphis – and it is perfect for a close, intimate, real-life sound. Full of Pablo Clement's endless collection of musical "toys", the Toy Rooms has become our studio heartland." – Nick Cave
Find out everything you need to know on The Toy Rooms by visiting www.miloco.co.uk/thetoyrooms