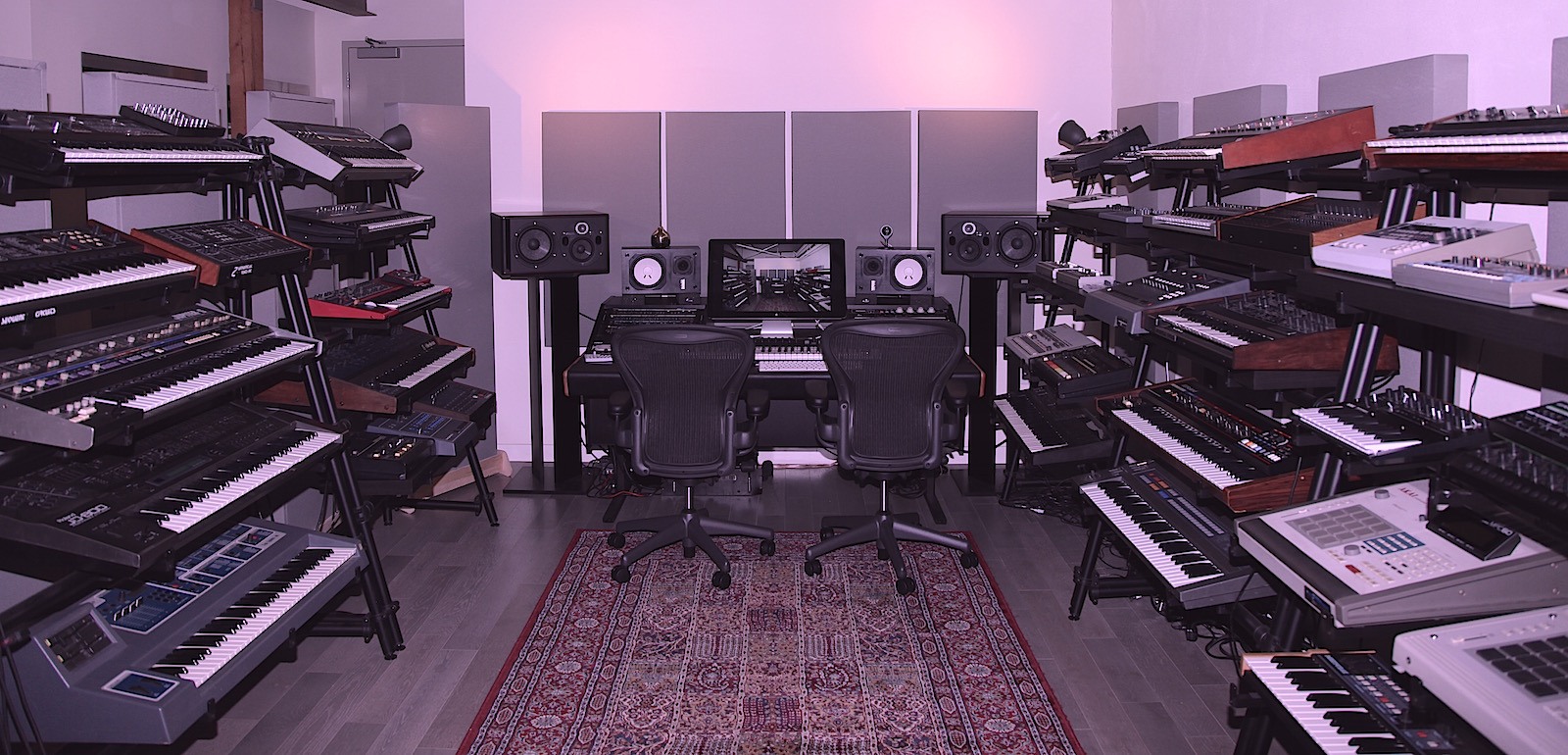 We have welcomed our newest partner studio, Principle Pleasure, a writing room in the hear of Downtown Los Angeles' up and coming Arts District neighbourhood.
Housed in a 925square foot warehouse in an industrial 1920's factory building with 19ft ceilings, Principle Pleasure is unique space that specialises in vintage analogue synthesizers and drum machines. With it's abundance of daylight, unique setting and stunning views of LA's skyline, this studio is the perfect hub for creative inspiration, and is amongst a growing creative community which is home to a number of internationally acclaimed artists, galleries, venues and musicians.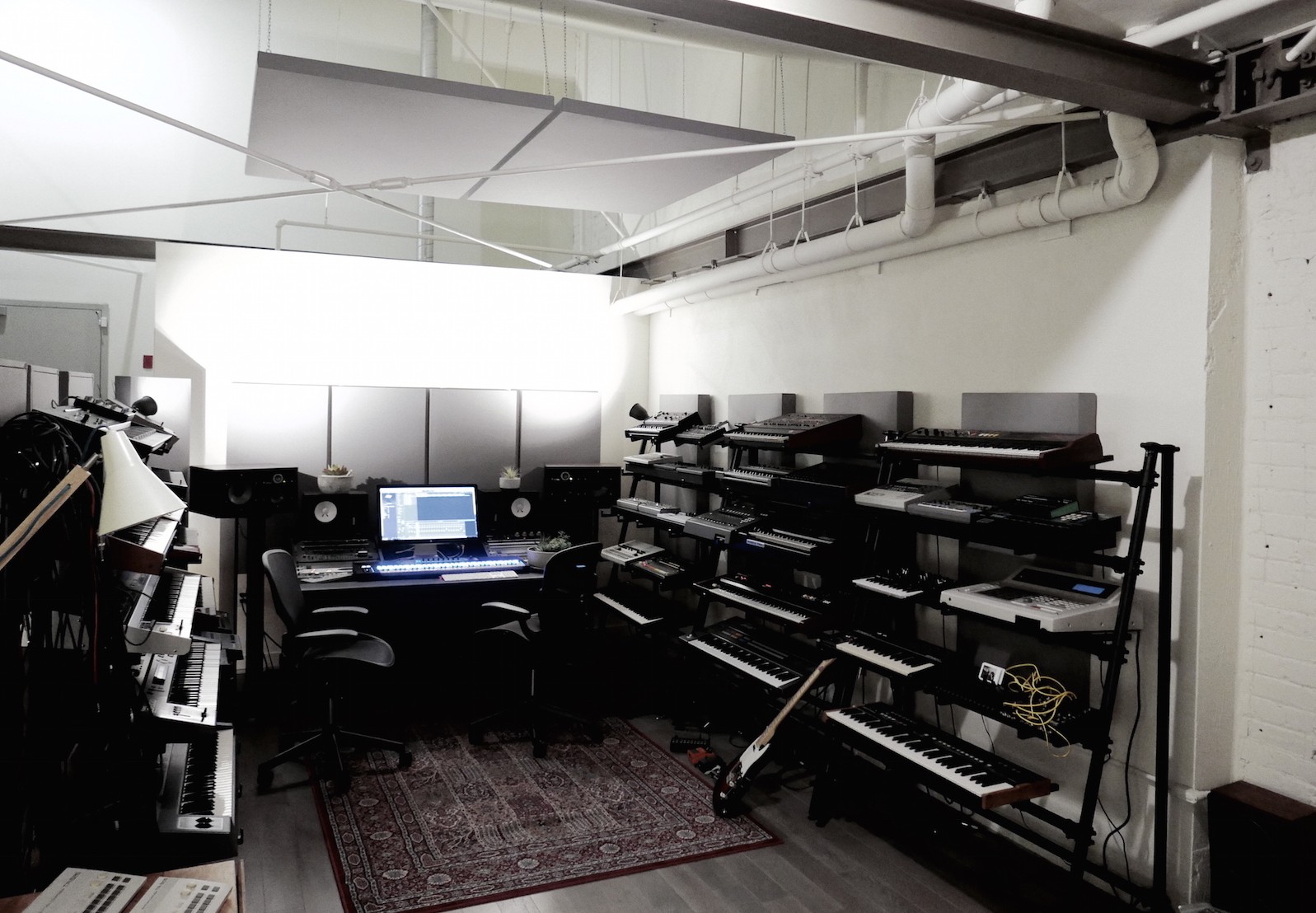 Owned and run by producer and Sample Magic founder Sharooz Raoofi, the studio boasts a collection of instruments accumulated over a 20 year period, many of which are one-off or custom made. Principle Pleasure has a 'plug and play' approach, with an impressive digital set up where clients can simply bring in their own laptop and plug into the existing studio framework.
Amongst the legendary instruments in the studio are an Oberheim OB-8, Roland TR-808, TR-909, MKS-80, Jupiter 6, Juno 60, TB-303, SH-101, Emu SP-1200, Emu Emulator, Linn Drum, Linn 9000, Akai MPC 60, Korg MS-20, Sequential Circuits Pro-One and an original Arp Odyssey. Check out the full gear list here.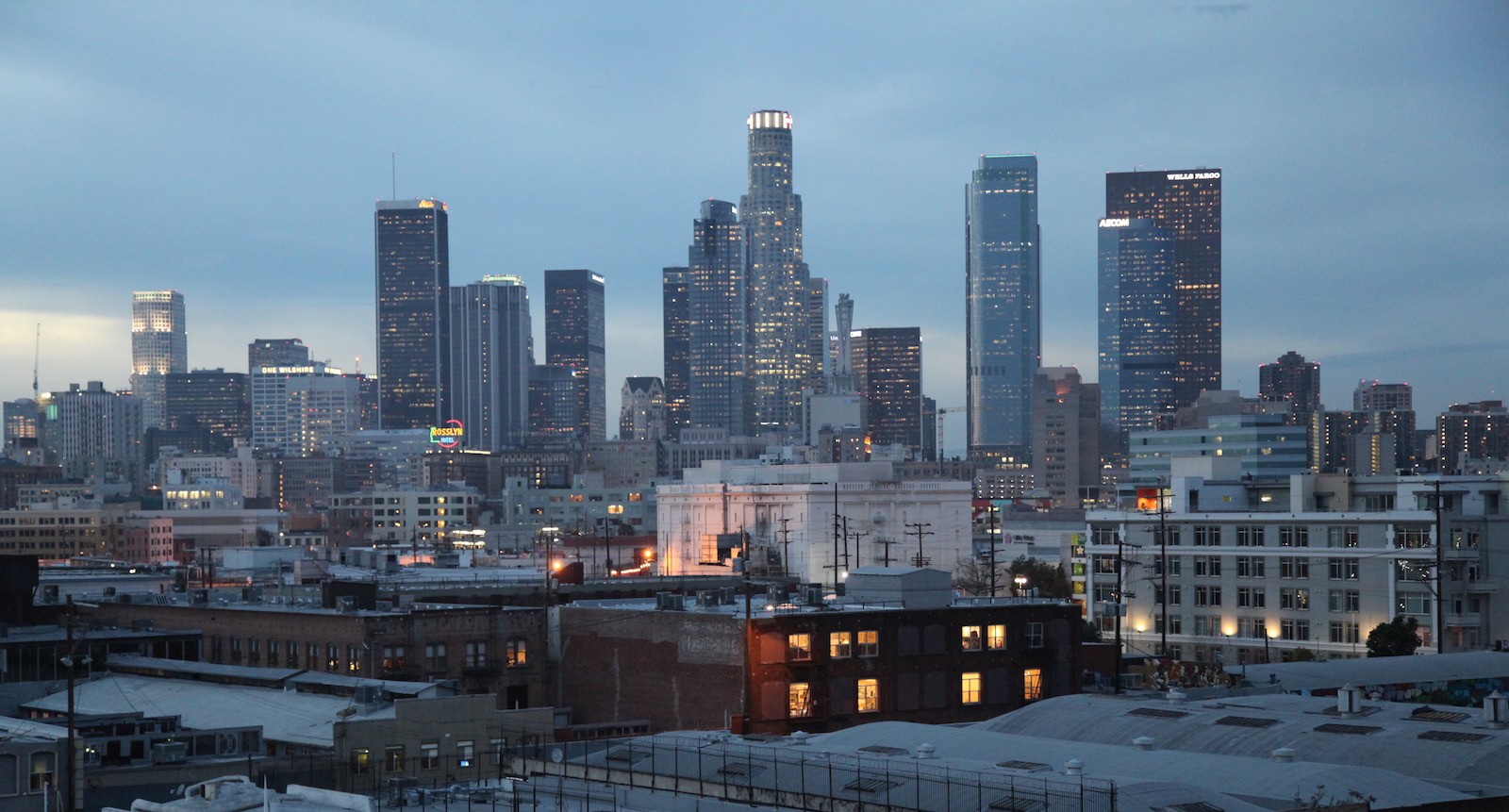 With a treasure trove of plugins, stomp boxes, toys and industry standard outboard gear like the Empirical Labs Distressor, DBX compressors, Neumann U87, Fender Rhodes and a selection of classic electric guitars, Principle Pleasure is an analogue playground that oozes character.
The studio has a state of the art kitchen for those much-needed studio breaks, but also benefits from being in LA's only real 'walkable' neighbourhood with plenty of amenities close by. View the studio's location here.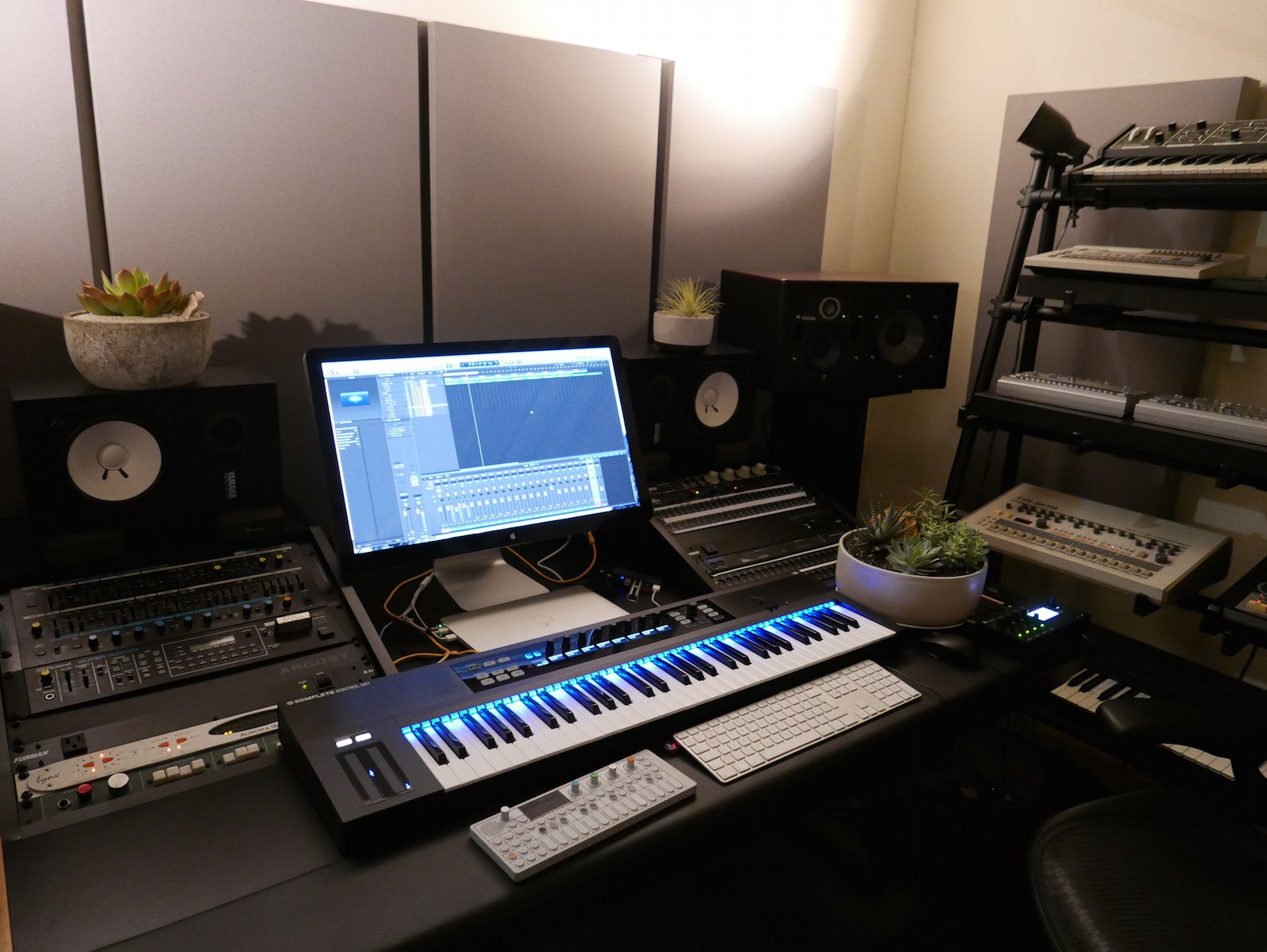 Owner Sharooz Raoofi runs sound design company Sample Magic, has a host of electronic music production credits and is frequently updating the impressive kit list with collectables from around the world. With over 25 vintage drum machines and 35 synthesizers, Principle Pleasure is a true retro purist's delight!
The studio can only be hired with Sharooz or in-house staff engineering, so contact our bookings team to enquire about booking your session at Principle Pleasure at bookings@miloco.co.uk.
View our list of Los Angeles recording studios here.