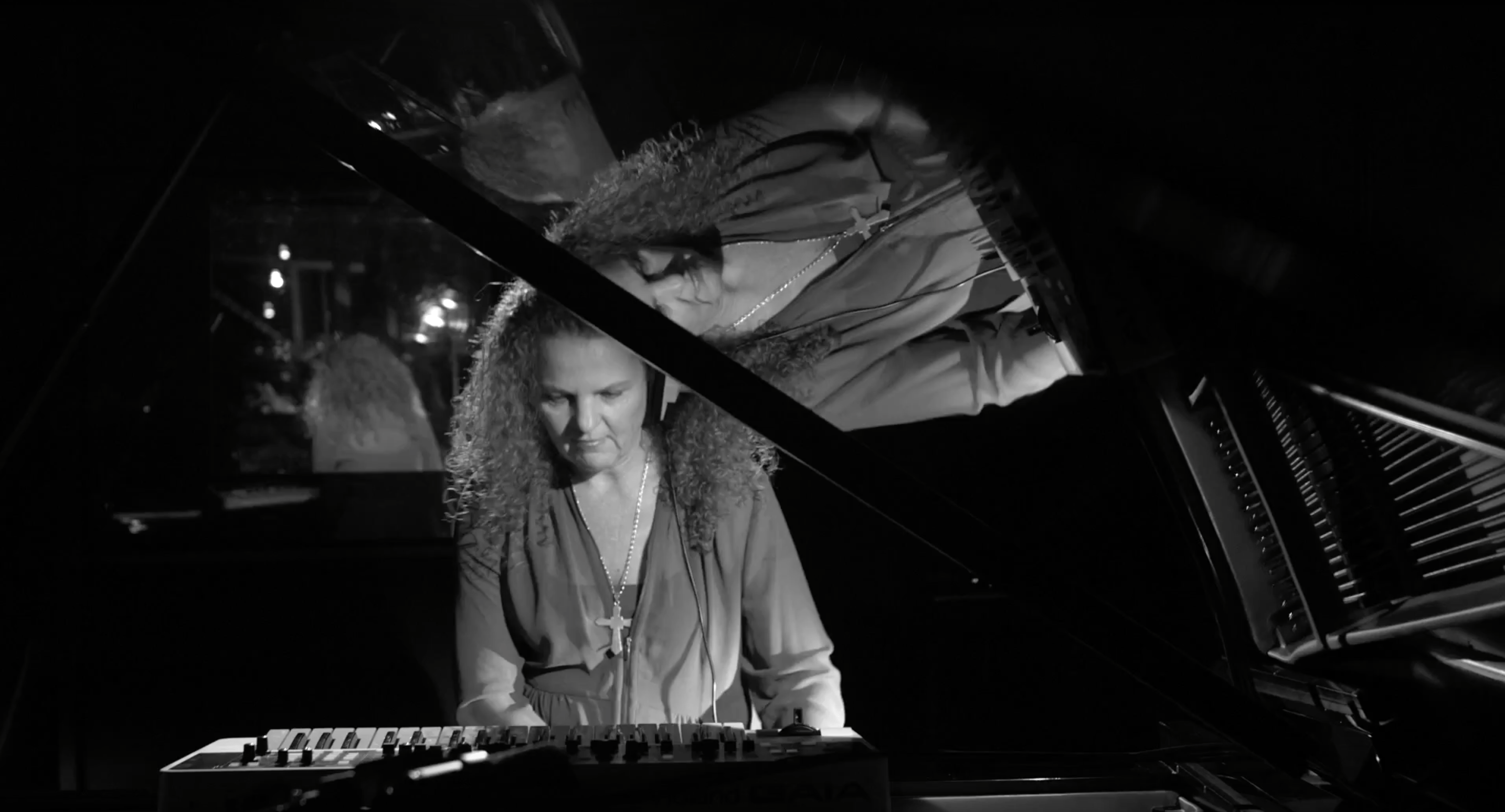 After our saga of pianos in Livingston 1 last year, we are so happy that the Steinway Model B grand piano we waited so anxiously for is performing as well, if not better, than we hoped!
Someone who wholeheartedly agrees with us is London-based pianist, composer, arranger and producer Janette Mason! A well known figure in the British jazz scene, we hosted Janette and her new jazz trio Red Alert in Livingston 1 this past January
The trio, comprising of Janette on piano, Jack Pollitt on drums and Tom Mason on bass, spent two days in Studio 1 recording promotional videos for their new project, which they are can the middle of crowdfunding.
"The Steinway is sounding fantastic," says Janette. "The results we achieved both visually and sonically are fantastic!"
With a background as prestigious as hers, we're inclined to take her word on these things! Janette was nominated for a Parliamentary jazz award for her second trio album Alien Left Hand and she reached the Grammy ballot for The Live Smoke Sessions with Lea DeLaria for which she took on the dual roles of arranger and producer.
She has written music for Film and TV including the score for the award winning Ruby Blue, starring Bob Hoskins and has had music placed in countless TV programs from The Drew Carey Show to Sex and the City. As a performer she's worked with Oasis, Pulp, Robert Wyatt and collaborated with many high profile jazz musicians including Ian Shaw and Gwyneth Herbert.
This new work is inspired by Janette's passionate belief that jazz needs to constantly evolve to attract a younger, more diverse audience. Several of the tracks are a direct musical response to the political and social challenges now facing us all – hence the title Red Alert.
The upcoming Red Alter project will be released on Dot Time Records. For all enquiries, please contact Janette's management at khadiee@chapelstmusic.com.
To support the new Red Alert project, you can contribute to their crowdfunding campaign which runs from March 1-31, 2017 here.