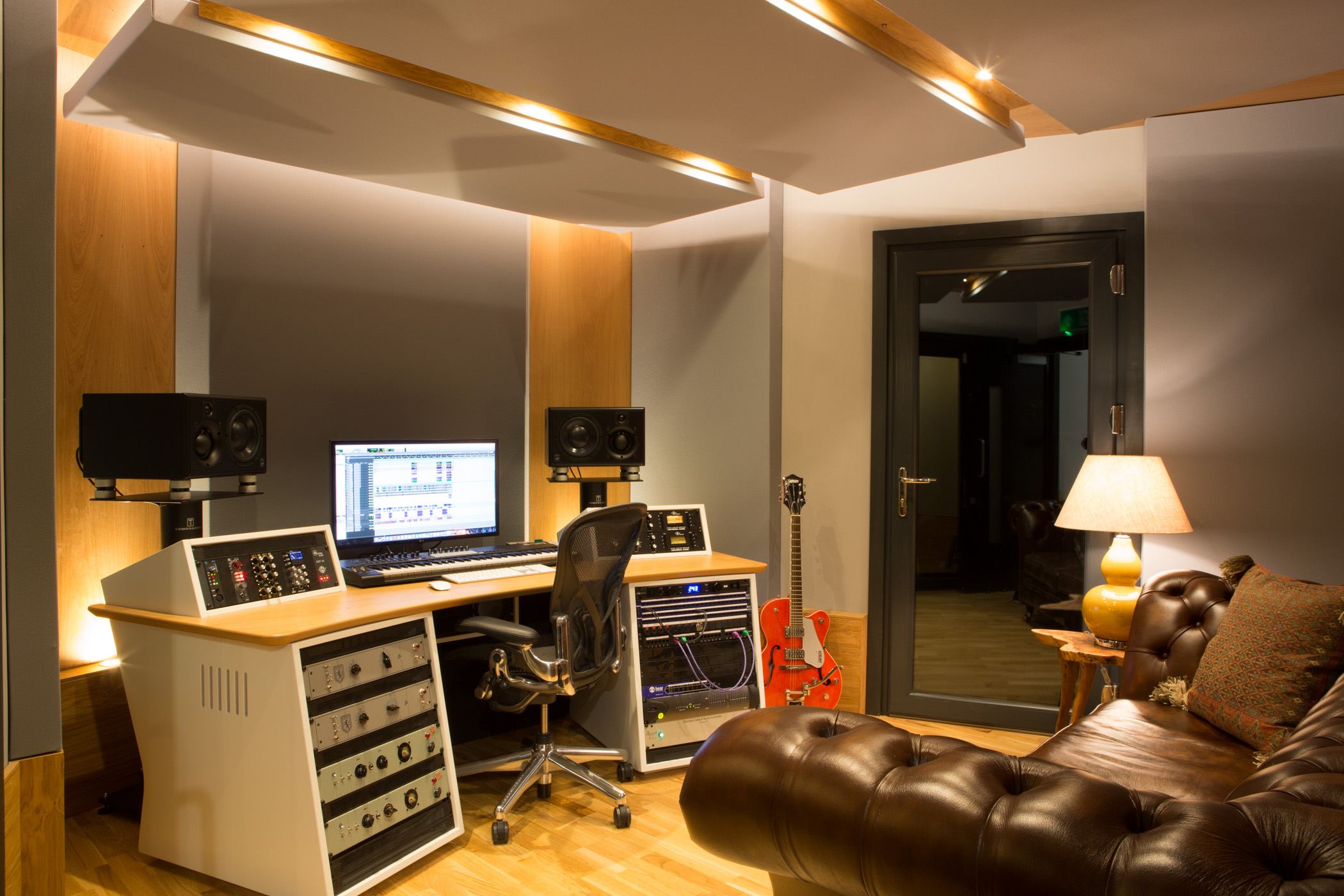 At the risk of being biased to our own work, we are so pleased to welcome Dock Street Studios to the Miloco Studios directory. The newly built recording studio complex in East London was recently built by our Miloco Builds team, designed by Nick Whitaker (Abbey Road, Olympic Studios and more).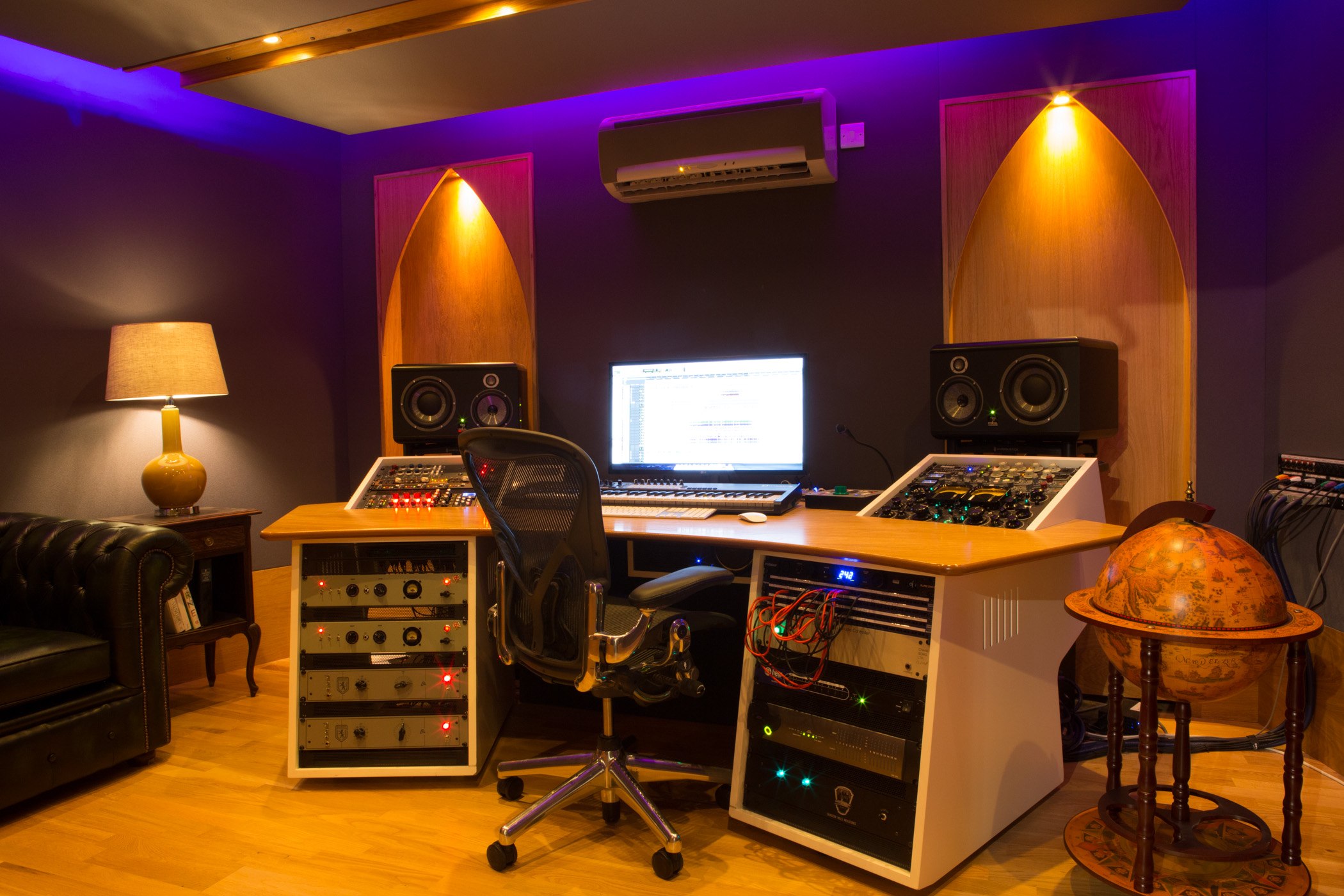 Situated near St Katherines Docks, about as close as you can get to central London in Zone 1, the complex is comprised of two pinpoint accurate control rooms, each with their own live room.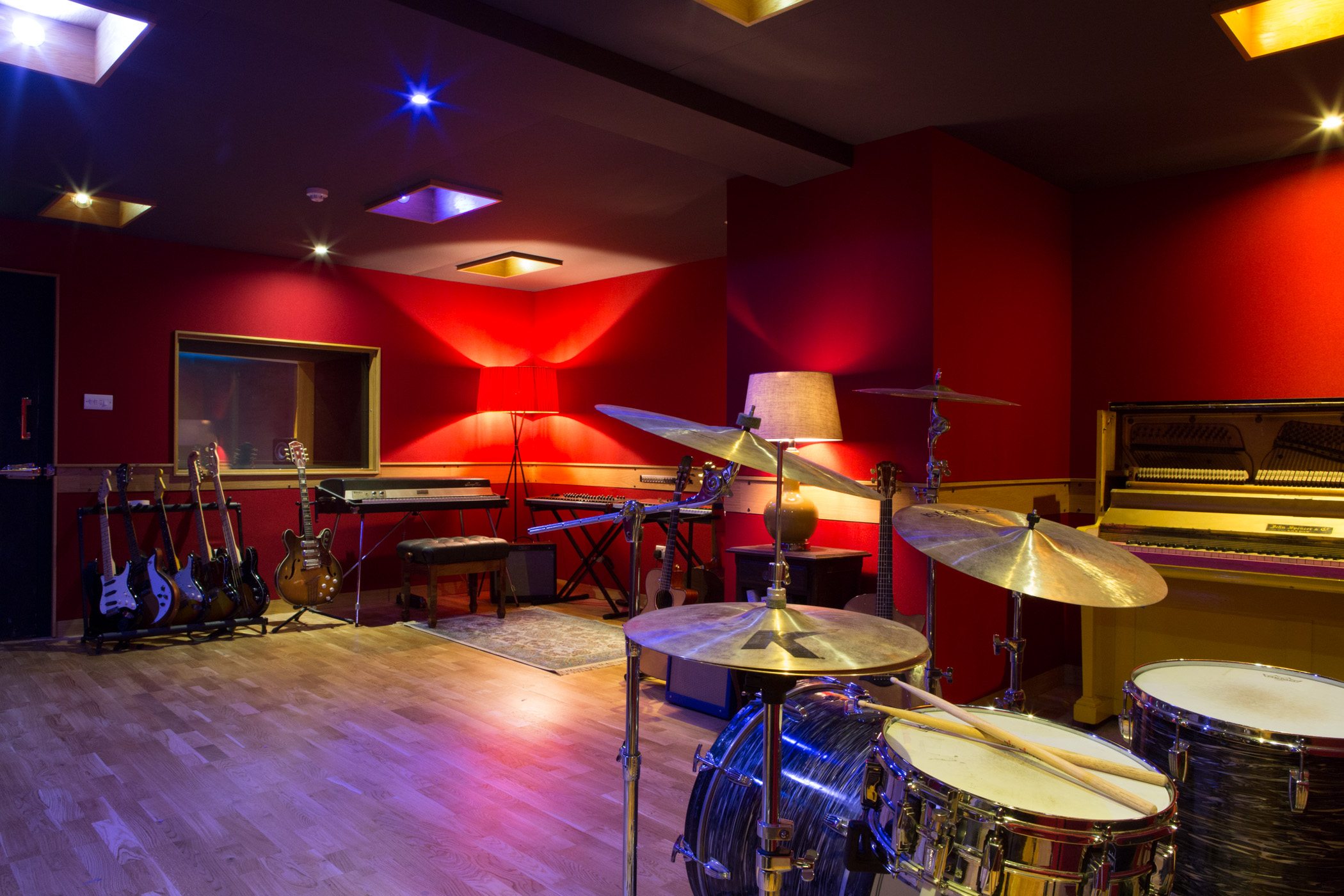 Studio 1 is the centerpiece of the Dock Street Studio complex. It has a large live room has the highest level of precision acoustic treatment and can easily house a full band for live recording, as well as separation for individual instrument recording or overdubbing.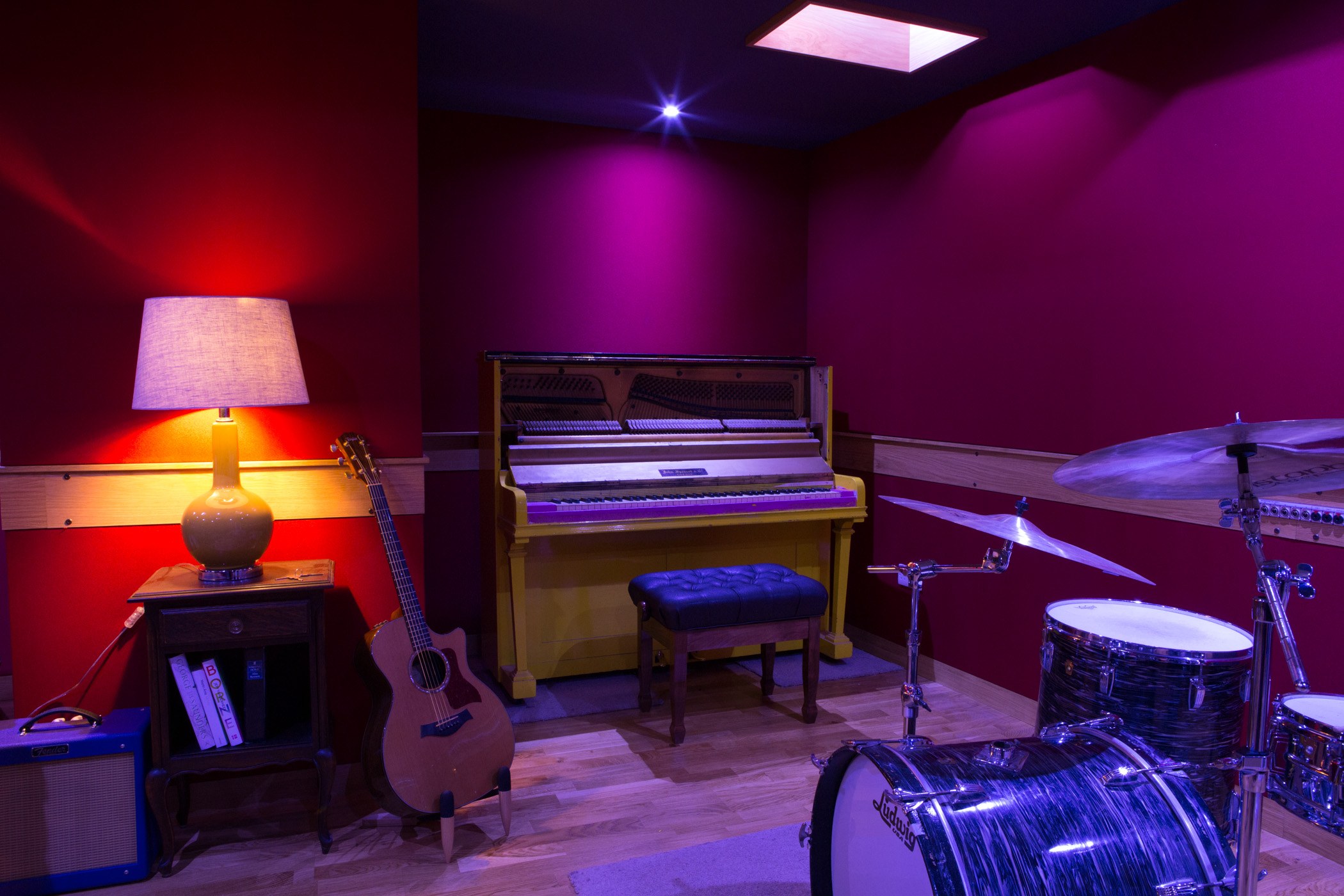 The attached live room is home to a 1980 John Spencer upright piano, a wonderful Mk1 Fender Rhodes '73, and a 1960's Ludwig Hollywood drum kit. It has a large vocal booth and is afforded excellent separation by two sets of acoustic sliding doors. This can be used for full cabinet guitar amps, or multiple singers/instramentalists. The live and control rooms are connected by a large viewing window to allow for maximum commucation between the two rooms.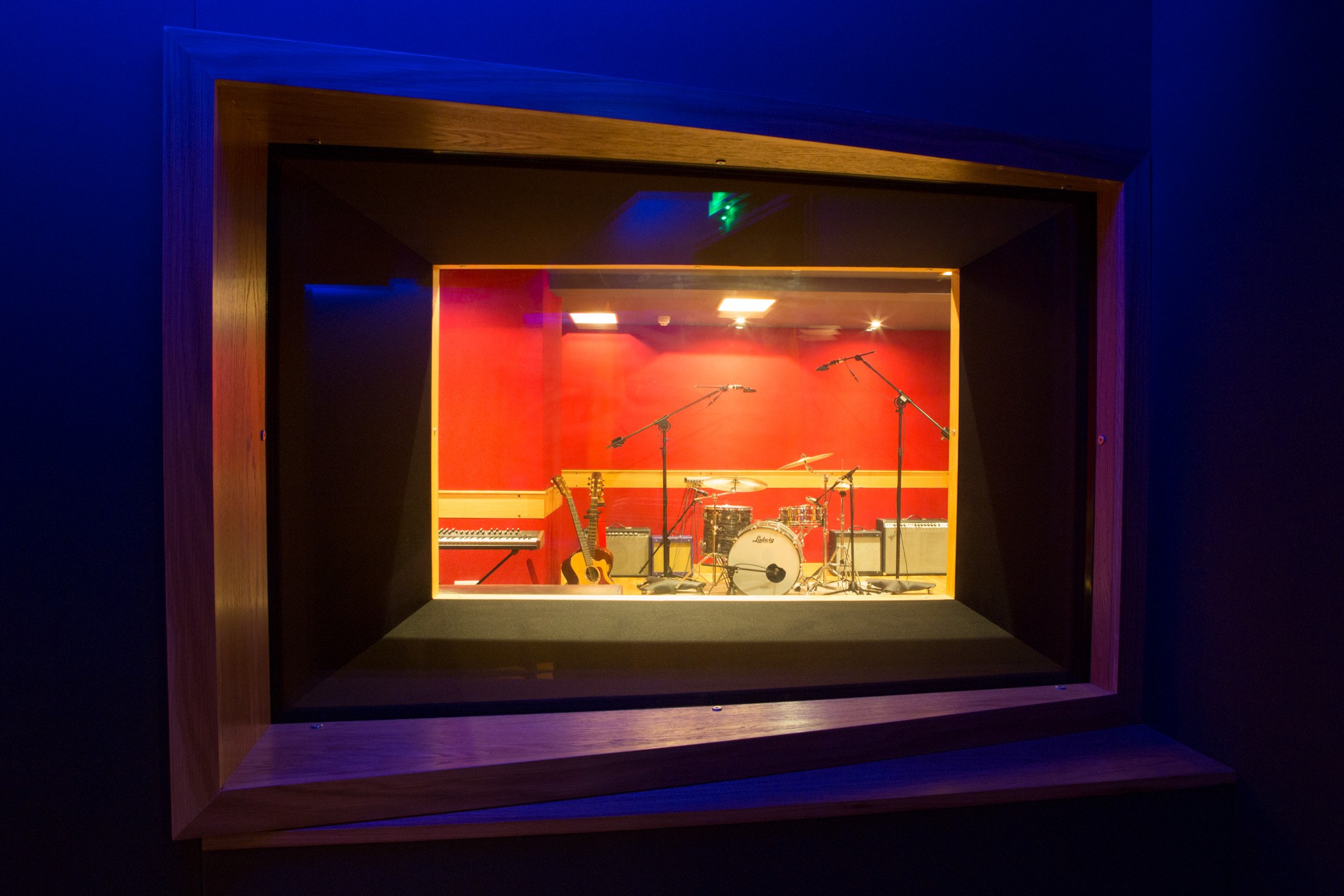 Studio 1's control room has the largest amount of acoustic treatment, being purpose built around the Focal SM9 monitors, and with floating bass traps, absorbtion and reflection planels within the fabric walls, the room possesses an extaordinarily flat frequency response. These are combined with the Shadow Hills master compressor, Heritage Audio 1073s, BAE 10DCs, 1960's EMI valve pre-amps and much more.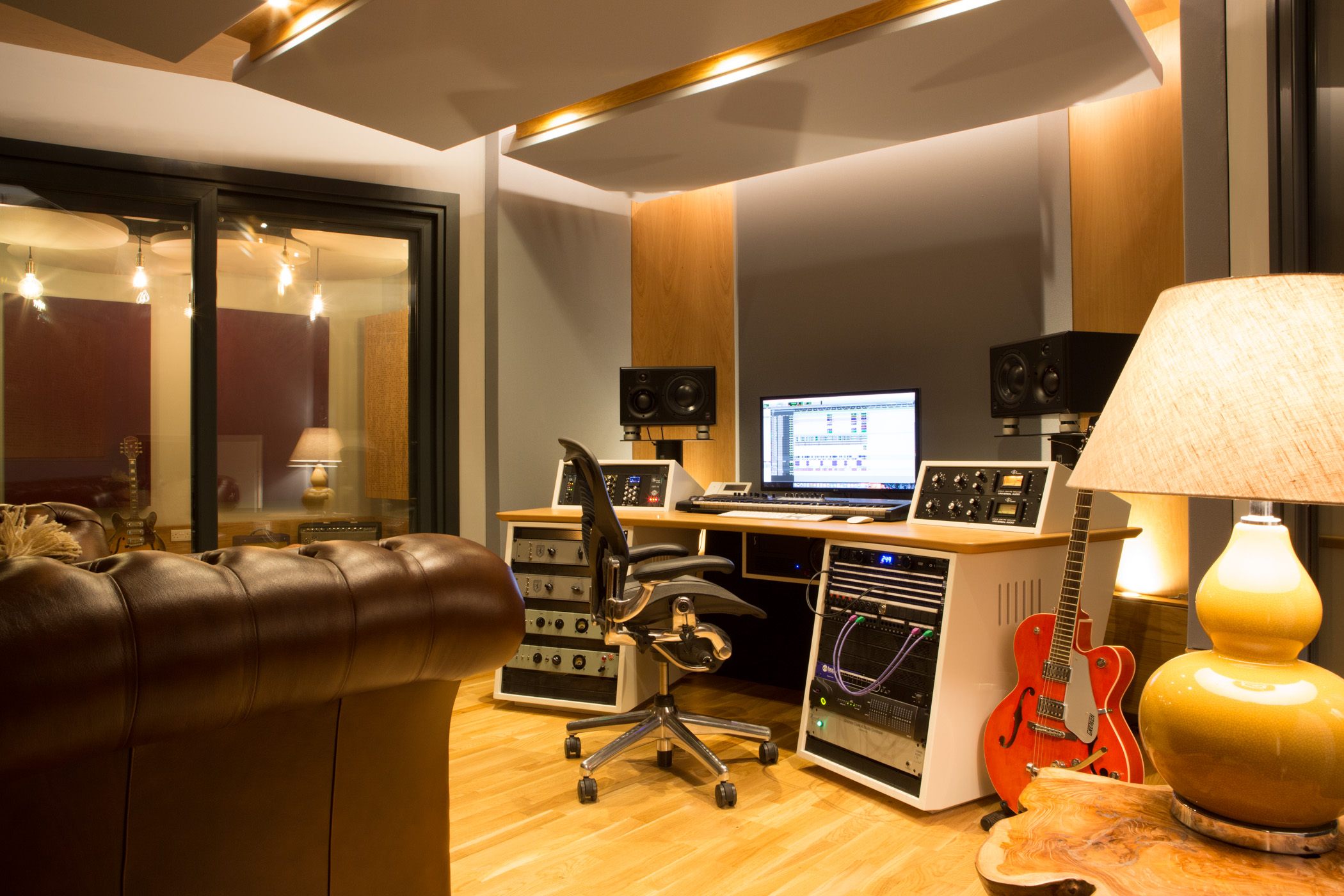 Studio 2 is a small writing studio suite with a live room, booth and air conditioned control room.The live room has full height diffusion panels and circular ceiling absorbtion panels giving the room a fantasic 'live' sound, while still allowing for a controllable recording enviroment. Meanwhile the fully fabric lined booth gives a perfect enviroment for clean vocal and amp recording.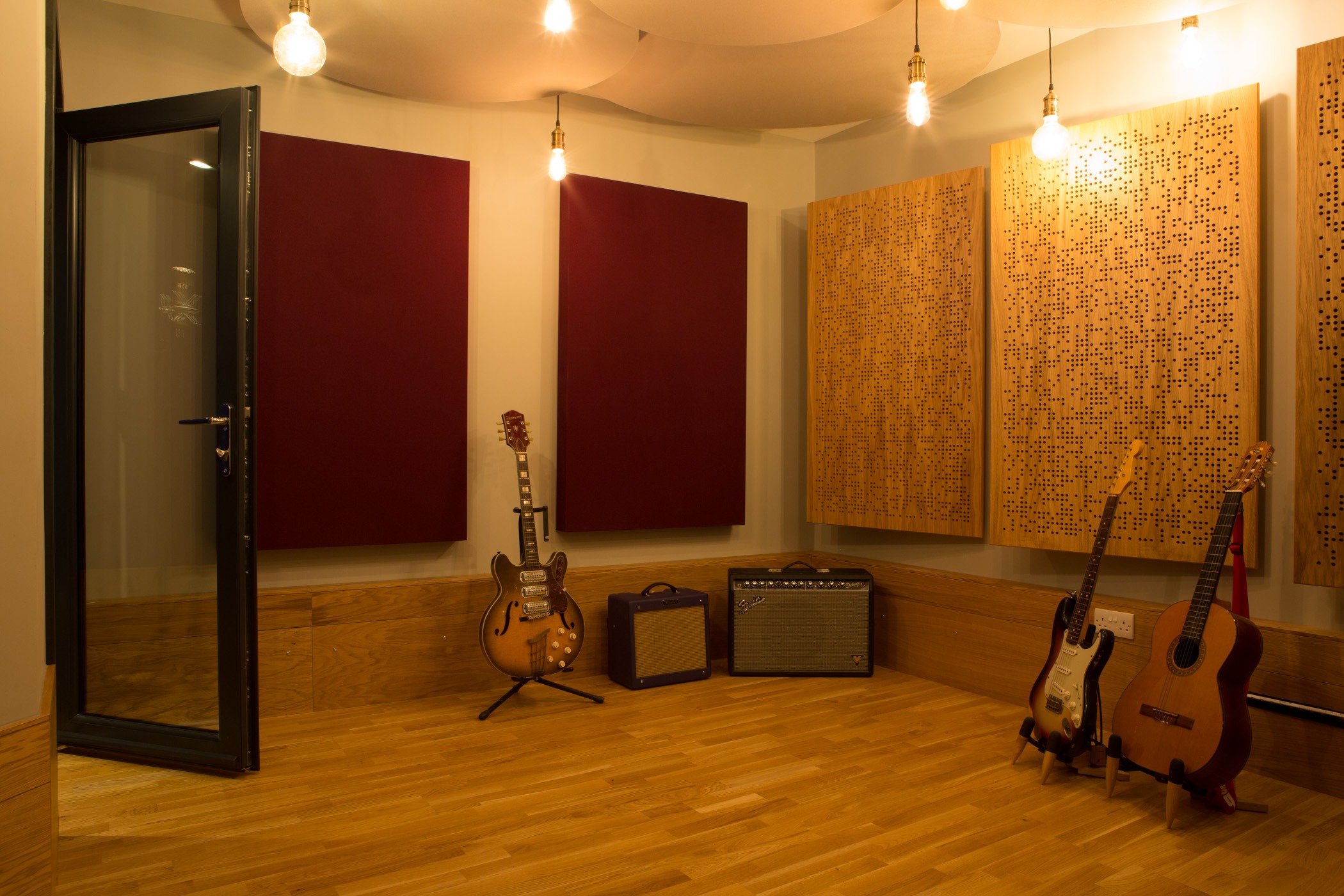 The control room is a purpose built shape to accentuate the already exceptional accuracy of the ATC SCM25A monitors with a large feature diffusion panel at the. The gear in studio 2 includes a 500 series rack with API 512C pre-amps, Heritage Audio '73 Jr. pre-amps, a Serpent bus compressor and UA 1176 compressors.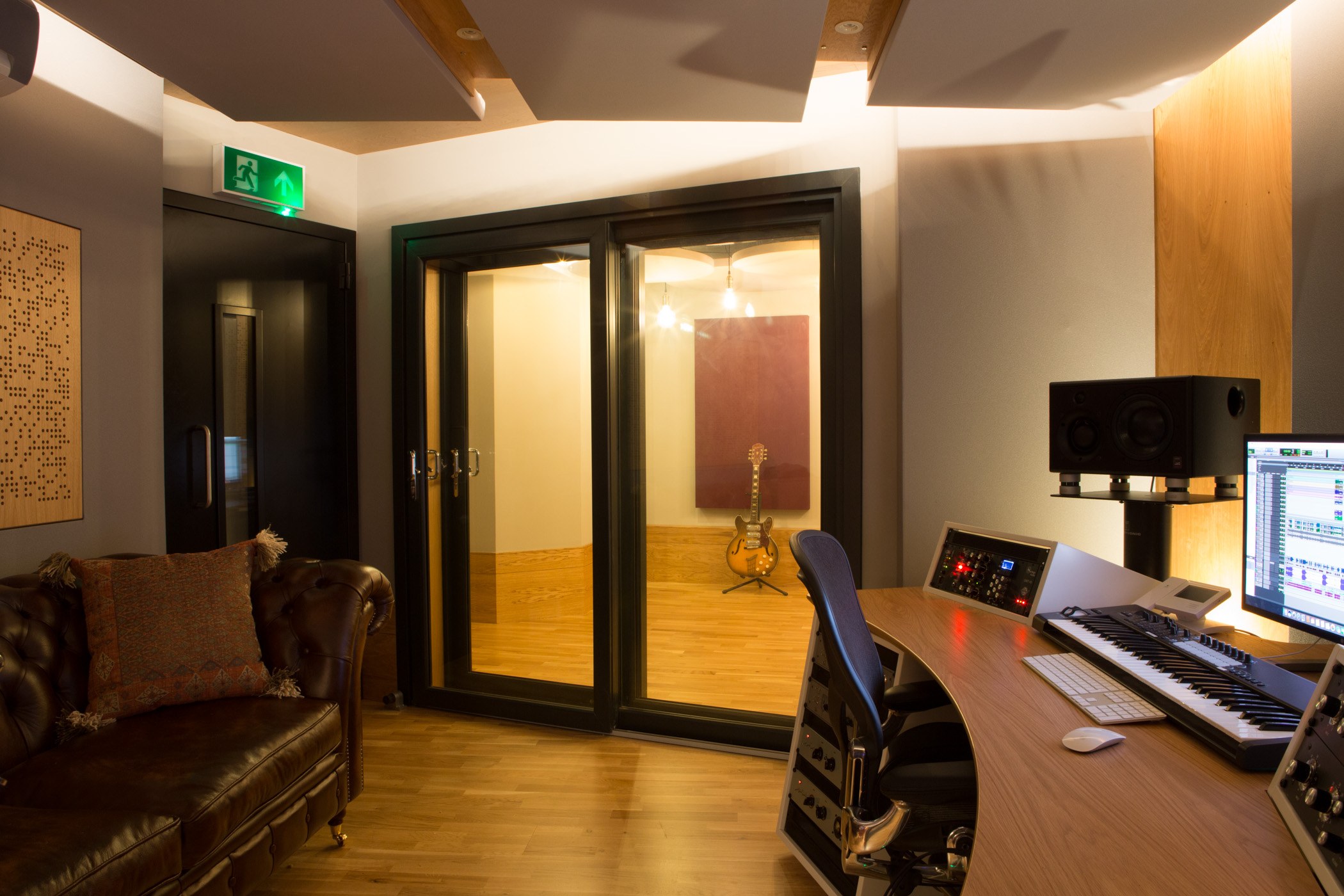 Both control rooms benefit from Hue lighting to set the mood, Focal SM9s (Studio 1) or ATC25s (Studio 2), and running the latest version of Pro-tools and Logic. Let's not forget the chesterfield sofas to sink into while you listen to playback.
With a wide range of instruments, including an upright piano, a 73 Fender Rhodes, a 1960's Ludwig Hollywood Drumkit, with collection of guitars as well as a selection of microphones and high-end outboard gear this really is the perfect place to make music.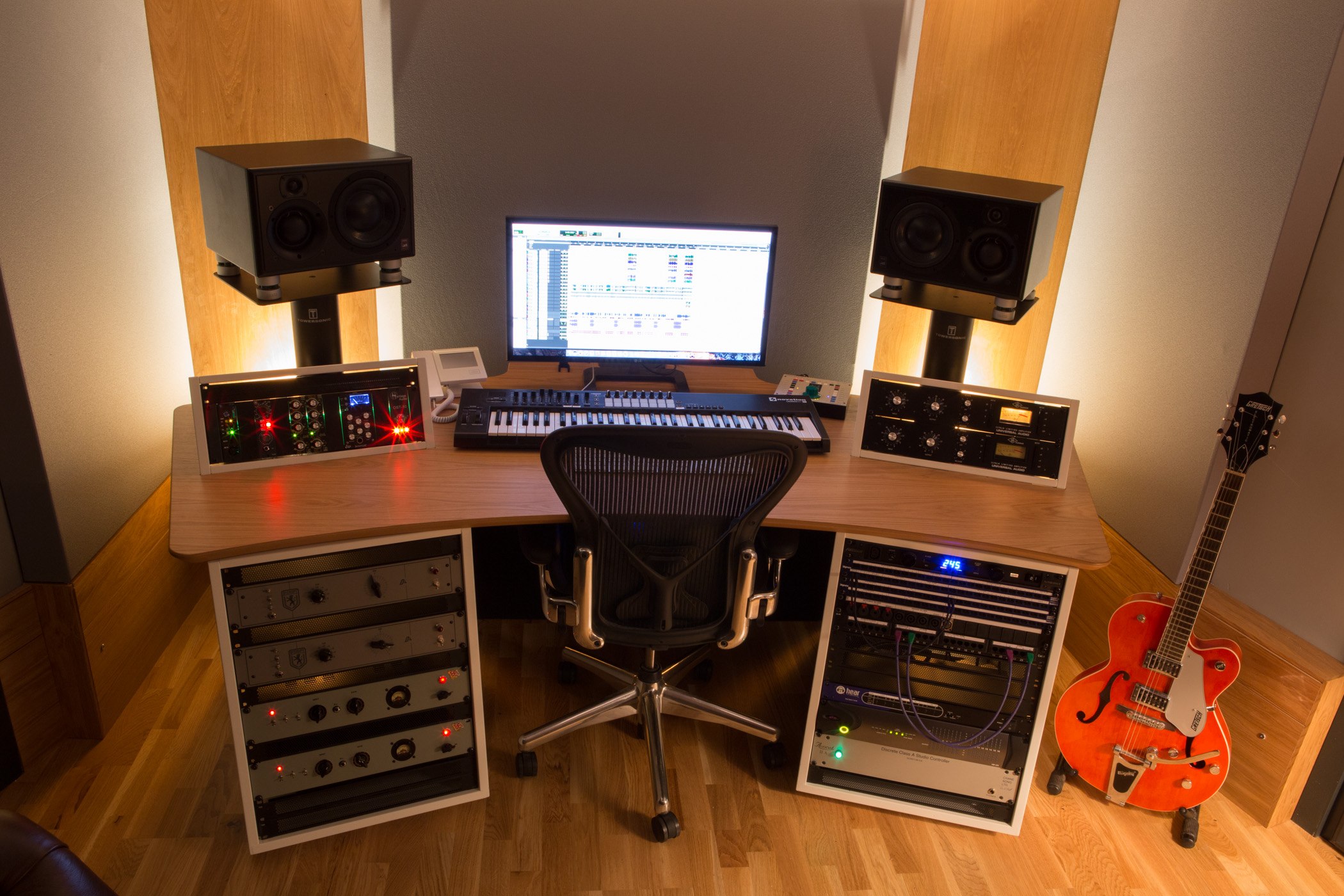 And when you want to take a break from it all, the studio has a large lounge area with TV and an impressive vinyl collection, fully kitted out kitchen and the wealth of East London's cafes, restaurants and pubs on its doorstep.
Contact out
bookings team
to lock in your session before they're all booked up!