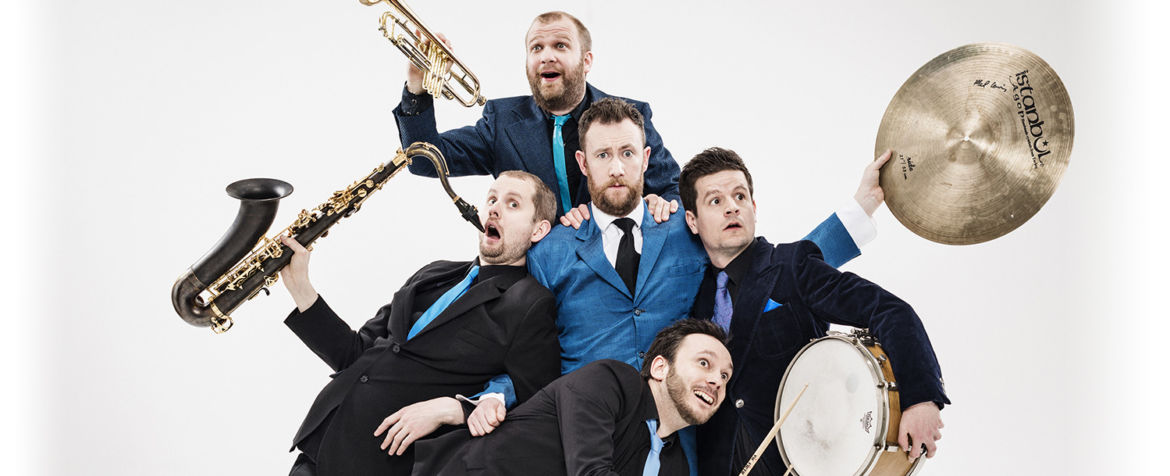 We get all kinds of projects come through our doors at Miloco, and through a combination or our spaces, gear and team we're able to cater for them all!
Recently we had the crew from TV programme The Horne Section join us in The Pool and The Red Room London to work on the music for their comedy variety show.
The Pool's in house engineer Jamie McEvoy was on hand to engineer the part recorded in The Pool, and was called upon to mix all the live music from the show. Last year Jamie and Dan Moyler between them engineered The Horne Section podcast, and recorded cut away skits from the group's sold out show at the Palladium, assisted by Ben Sorab and Claude Vause.
The Horne Section are a comedy Jazz band lead by stand up comedian and creator of Taskmaster, Alex Horne. He is joined by a band of trained jazz musicians, including saxophonist Mark Brown (who plays with Robbie Williams) and trumpeter Joe Auckland who is currently touring with Noel Gallagher's High Flying Birds.
Watch the show, which first aired on May 24th on the Dave network right
here
.