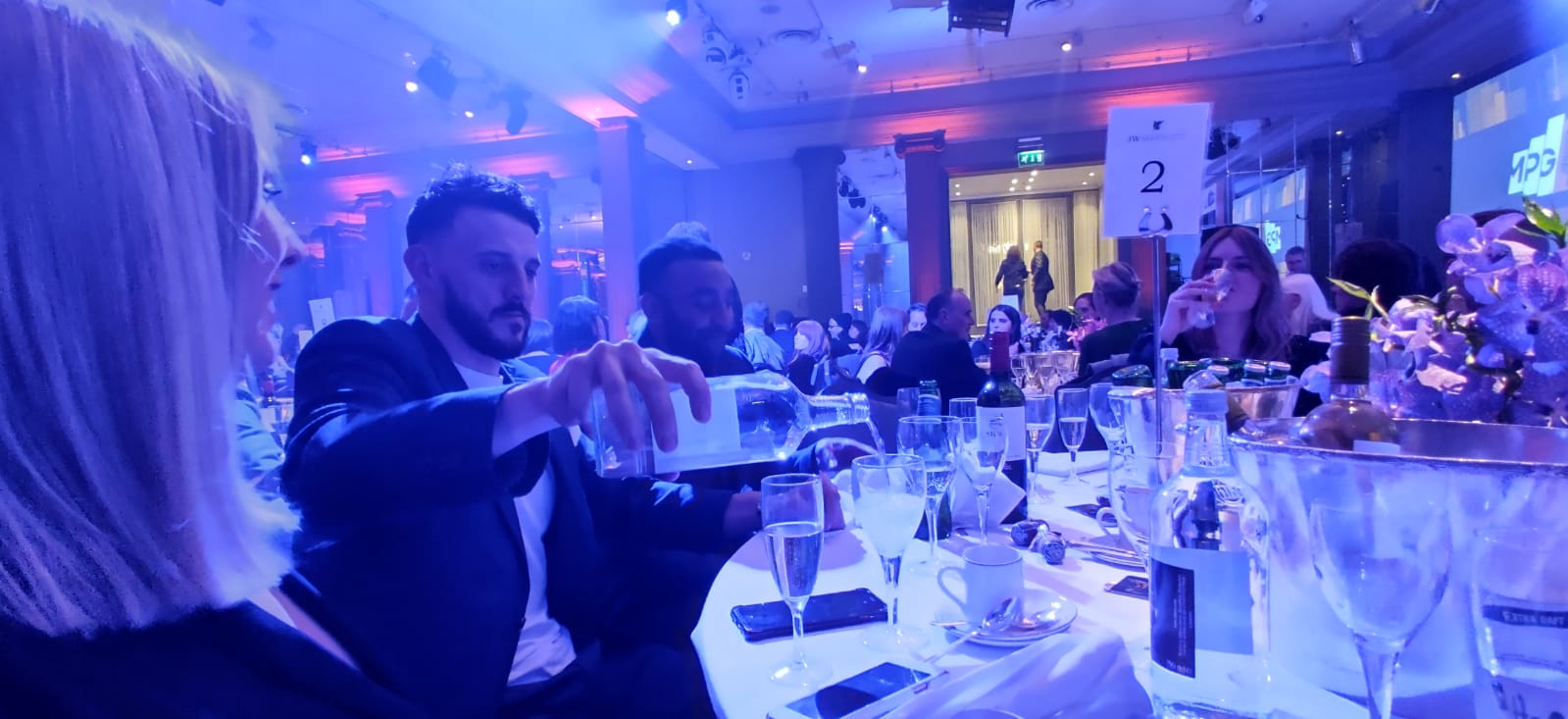 What a night! Team Miloco are currently pooling every resource they have to summon the strength and courage to order the ultimate morning-after-the-night-before make-or-break hangover-curing takeaway, while reflecting on what was an incredible night for us, and the community of partners, associates and friends that we're so fortunate to work with, at the 2020 Music Producers' Guild Awards.
The night kicked off with Miloco engineer and all-round great guy Dan Moyler picking up the award for Recording Engineer of the year, for his work with Frank Carter, Jack Savoretti and Shura.
Soon after came the awars for breakthrough engineer of the year, featuring another of our engineers, Billy Halliday, in the nominations. Billy was pipped by Caesar Edmunds, a fantastic young engineer who actually completed the Miloco work experience back in the day and now works closely with Alan Moulder at Battery Studios.
Next up we saw Miloco engineer Darren Jones take the award for Stormzy's Vossi Bop winning the UK Song of The Year award, which Darren engineered at several Miloco Studios last year.
Then the big one – Recording Studio of The Year. The lights dimmed, the golden envelope was unsheathed, and the winner was announced: The Church Studios! Naturally the Miloco table jumped out of their seats and sploshed champagne all over their trousers, for the first time in living memory a Miloco partner studio had won the MPG for studio of the year! Paul Epworth and his team have done an incredible job putting together arguably the finest recording studio in the country over the last few years, and it was fantastic to see this recognised by a room full of our peers last night.
And finally, the special award for Outstanding Contribution to UK Music. We have had the absolute pleasure of working closely with Stephen over the years; he had a studio in our London HQ for years before moving over to The Bunker at 13, his studio that we manage on his behalf. It's safe to say that there is no more deserving recipient of such an esteemed award than Stephen. Ever the gentleman, he even gave us a hugely kind shout-out in what was the most moving and eloquent speech of the night.
Congratulations to everyone who took home an award last night. We had an absolute blast, and can't wait to see you all in the studios over the coming year!