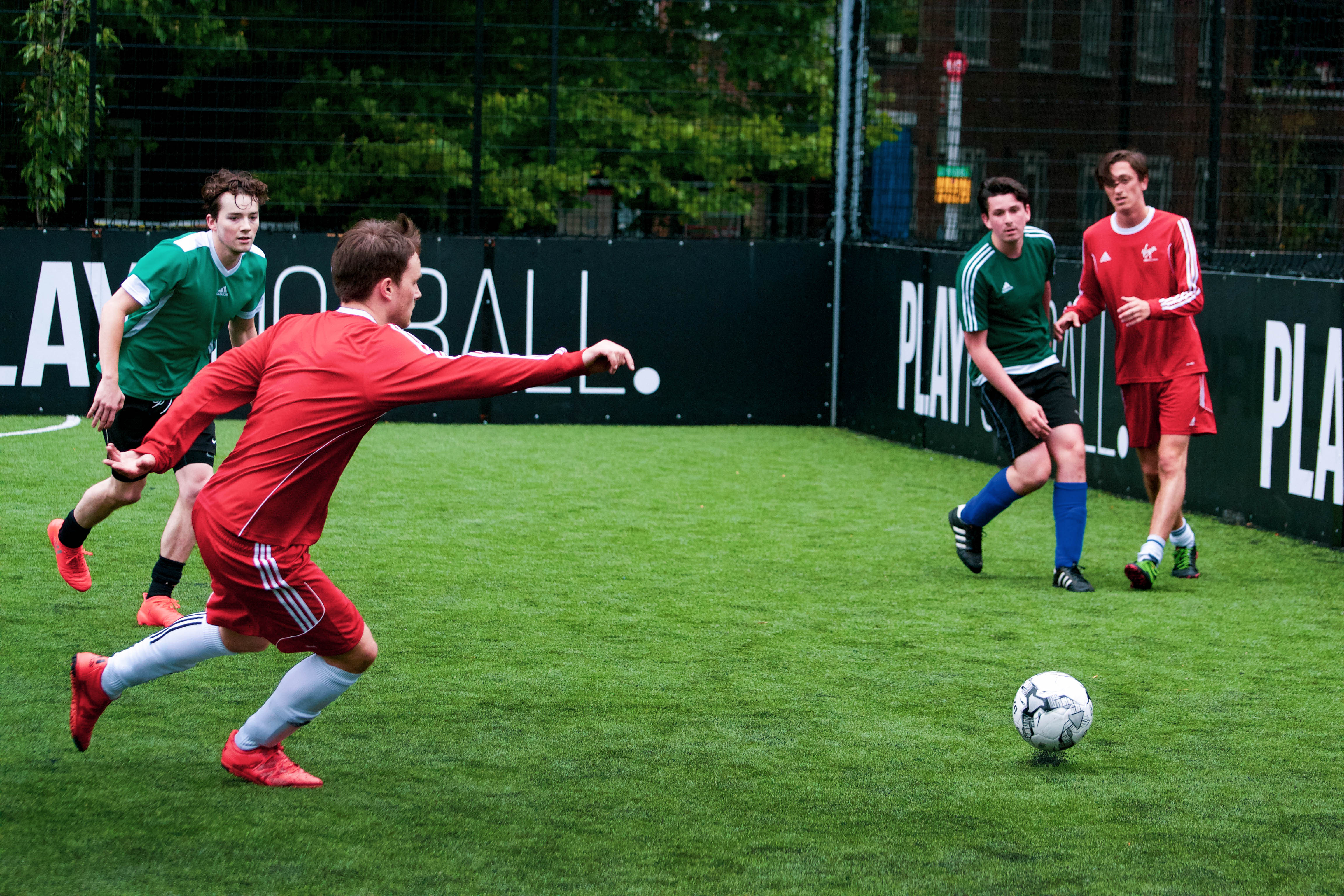 Yes, the Euro's are done – it's time for the premier football event of the year – it's coming home… to Miloco!
On the 1st September, we're heading to PlayFootball in Shepherd's Bush for a festival of something-resembling-football, bringing teams from across the music industry to compete for the ultimate title that no Grammy can ever hope to match. And we need you to join!
Teams from all areas of the industry are welcome – artists, labels, studios and more! If you can recruit an all-star squad of willing volunteers, we want to hear from you. All skill levels are welcome – nobody needs to be the next Messi or Ronaldo, we're just here to have fun and bring the industry together.
We'll also be raising money for some great causes – The Avenues Youth Project, and Brighton Table Tennis club (more info below) – as such we're asking for a voluntary donation when signing up a team, 100% of which will go directly to Avenues or BTTC.
Miloco will throw on the BBQ and drinks, along with some awesome prizes including free studio time at one of our fantastic studio complexes across London.
Think you could get a squad together? Get in touch by emailing events@miloco.co.uk. See you there!

ABOUT THE AVENUES YOUTH PROJECT
Avenue's mission is to give hope and opportunities to children and young people in West London, so they fulfil their potential and leave prepared and excited for adult life. The Avenues team of youth professionals provides a safe, caring, youth-led space in a disadvantaged inner-city area, where young people can learn, develop and build towards a brighter future. Open-access after-school and holiday programmes take place in their purpose-built youth centre in North Westminster, featuring a recently-built studio courtesy of Miloco Builds! Activities encompass sport, healthy cooking, music, art, dance, radio, skills development and career pathways. Delivered by their experienced team, the work is child-centred and promotes enjoyment, collaboration and individually tailored support towards personal development.
ABOUT BRIGHTON TABLE TENNIS CLUB
Founded in 2007 by Tim Holtam, Harry McCarney and Wen Wei Xu, BTTC started small with two worn out tables in the Brighton Youth Centre but with the strong belief that table tennis can be used as a powerful tool in engaging people of all ages and transforming lives. Now a registered charity, today the club has its own full time centre with ten tables in Kemptown and runs over 200 tables across the city in parks, squares, schools, sheltered housing schemes, a centre for homeless people, sports centres and a psychiatric hospital. It works in three prisons outside the city.