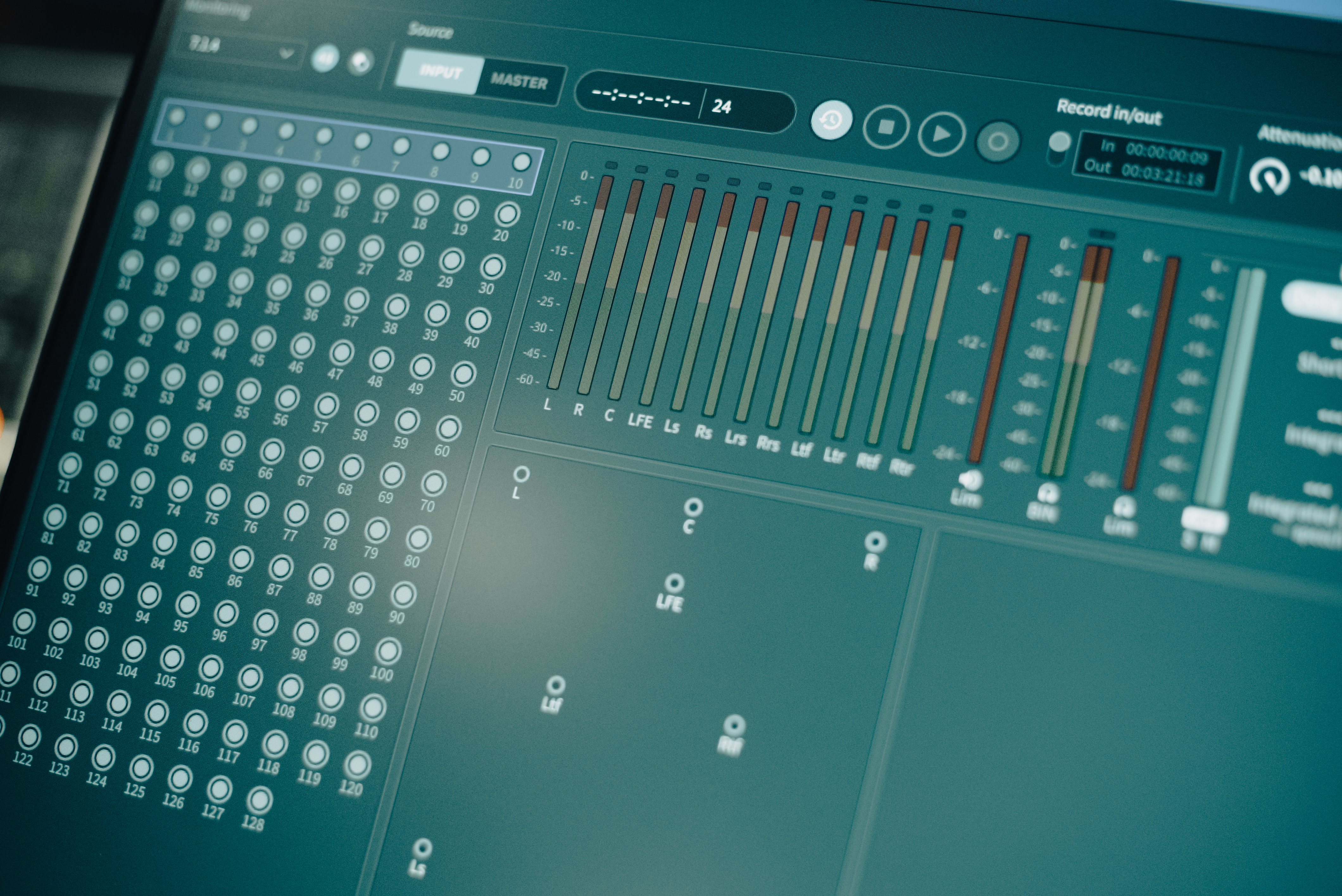 Miloco Studios' Chief Engineer Simon Todkill recently sat down with Headliner Magazine's Daniel Gumble, to talk about Dolby Atmos and how Immersive Audio helps him take the artist's vision further. An extract of their discussion is below, for the full article visit headlinermagazine.net.
Simon has built a reputation not only as a revered master of his craft, but as something of an expert in surround sound mixes. This particular skillset, he says, is one that he has proved especially useful in recent months, with Miloco's flagship mix room, The Red Room, undergoing a major overhaul to become one of the UK's leading Dolby Atmos mixing rooms.
Based around an ATC speaker system in 7.1.4 configuration, with a Grace Designs M908 controller and Augspurger Duo-15" monitors with dual 18" subs, The Red Room officially became the UK's first ATC-based Dolby Atmos mixing room this summer.
Meanwhile, its neighbouring room, The Bridge, also underwent a full refurb in order provide Dolby Atmos mixing, featuring a hybrid monitoring system of Genelec 8050APMs and Augspurger subs.
Over the past six months, Todkill has embarked on a variety of immersive audio projects across these high-end studios, enabling him to discover first-hand the true impact Dolby Atmos mixes can have on a record and the role such technology can play in evolving the vision of the artist.
When did Miloco decide to take the plunge into immersive audio and Atmos mixing?
With immersive audio it's become a serious thing for us over the last year or so, but particularly the past six months. We've been talking about what we wanted to do, as well as whether or not we even should be moving into immersive audio. But with the advancements we've seen with Apple Music and Amazon Music coming onboard, it was a no brainer to dive straight in.
As someone who was in surround sound before immersive audio with 5.1 and 7.1 mixing – things that would never translate to the general listener – it's great to see those issues solved with high-quality streaming services providing Atmos for music fans. It's accessible not just in a 7.1.4 or 5.1.2 set up, you can get it on your headphones or a sound bar. So, we started doing that about six months ago when we refurbished our flagship mix room, The Red Room, which was the first commercial ATC Atmos system in the country. Since then, we've gone straight on to fitting out The Bridge studio next door, which has an amazing new Genelec system.
Has there been a notable uptake for immersive audio? What has the response been like since the refurb?
Unanimously when people hear it in our rooms, they absolutely love it. Binaurally it's 50-50 and that comes down to a number of factors; primarily, it's about whether or not the mix was done well in the first place. The goal at the moment is making sure the Atmos mix is consistent with the stereo mix, that you're not missing the intention of what was probably the approved version. It's a different experience. But it's getting better all the time. Someone recently said 'the technology is currently the worst it's ever going to be, and it's already really good'!
What is it about the Red Room and The Bridge that makes them so well suited to immersive mixing?
We've always been in a situation where you come and listen to music in one of these rooms and it's an incredible reference environment to make the decisions the client deserves. That's always been the case, whether stereo or Atmos. The rooms are tailored to that pristine, beautiful, reference environment.
How does mixing in Atmos change your role as an engineer?
Currently, as part of doing an Atmos mix, you're effectively mixing three versions of the mix as part of the song. The Atmos mix, which is the room, the 7.1.4 or whatever monitoring environment you're in, will be played back on any speaker system. The other mix would be the binaural mix, where we can make adjustments purely on a binaural level to make things feel closer, further away, and maybe add slight volume changes. Then Apple have this slightly different version of the binaural render, which doesn't pay attention to any of the binaural metadata that we include as part of the mix; it bases its encoding purely off the Atmos mix, which happens in the speaker. So, we do reference checks to see how our music is translating on Apple's systems. Then we find a happy balance between all three to make sure it hits home the way it should.