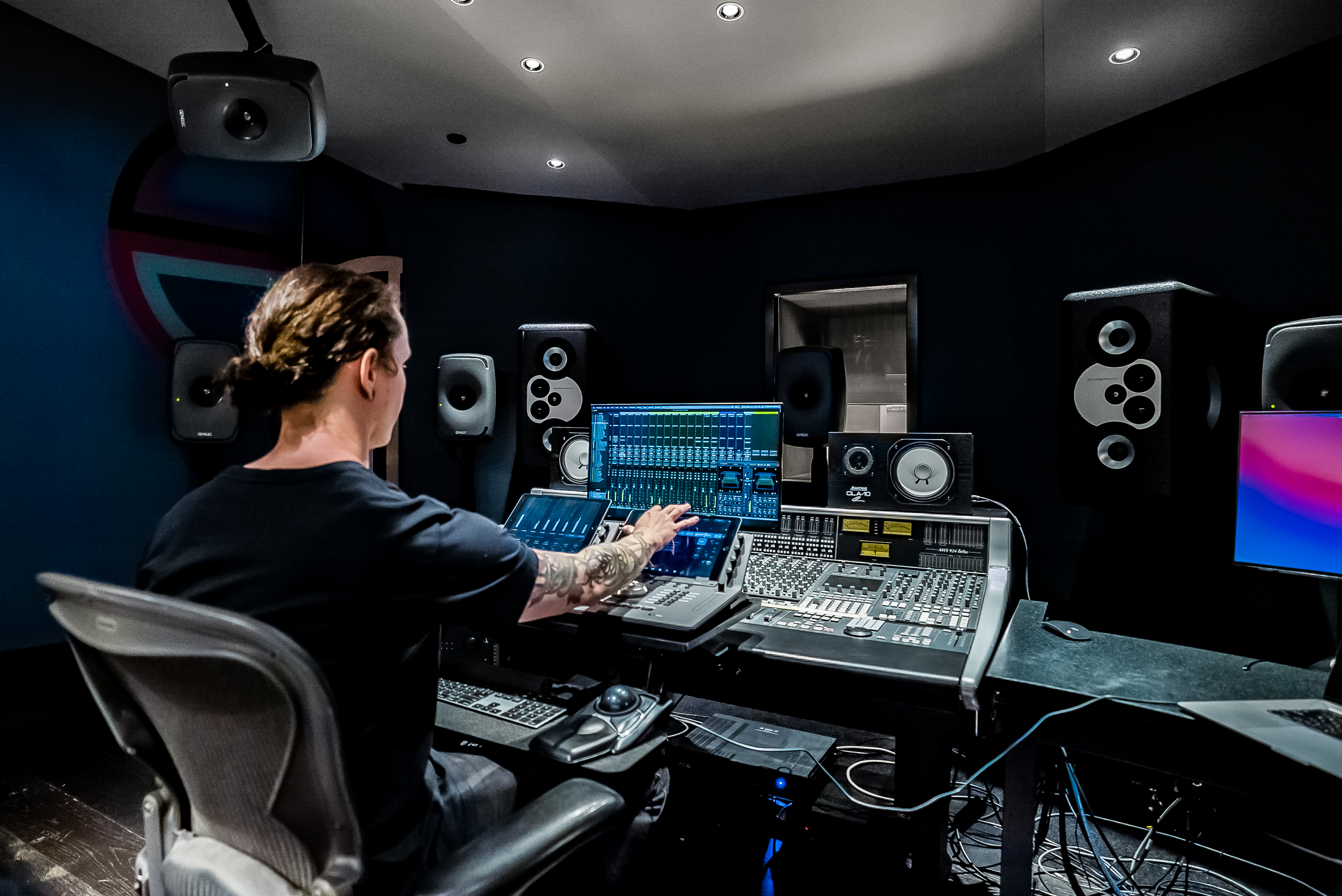 Australia's renowned multi-purpose recording and creative content studio located in the heart of Sydney has introduced Dolby Atmos/spatial audio mixing capabilities to studio 1.
Operating over the past 6 years, the studio has played home to recording sessions of top artists including, Elton John, Keith Urban, Dean Lewis, Flume, Briggs, G-Flip, Tove Lo, Flight Facilities, Masked Wolf and Chillinit, Forbes Street Studio (FSS) was designed by acclaimed sonic architect and studio designer Michael Fronzek (Sound Spaces) and offers state-of-the-art equipment and cutting-edge technology, and now superior Dolby Atmos capabilities.
Infinitely more immersive, Dolby Atmos for music takes sound and listening to a next level experience for music fans. FSS studio's Atmos music studio offering empowers artists and producers to create three-dimensional soundscapes in an object-based mixing environment, allowing them to fill the room with instruments and vocals; lifting songs with space, clarity and depth as never before. The set up accommodates mixes for new releases, catalogue or listening sessions of mixes recorded elsewhere for approvals. FSS also has a selection of Apple, Sonos and Amazon products in house for anyone curious to hear Dolby Atmos music on a range of devices.
One of the first artists scheduled to mix in Atmos at FSS is alternative rockers, Ocean Alley. Says Callum Howell – Producer/Mixer (Ocean Alley, The Rions, Tori Forsyth): "Atmos/Spatial Audio is such an exciting format to work in. Its ability to translate to so many different playback systems, as well as headphones, gives it far greater longevity than previous surround formats. Atmos allows me to create incredibly immersive mixes that literally hug the listener and I'm really enjoying trying new things and experimenting with the possibilities."
FSS is a leader in quality recording and one of first recording studios in Australia to offer Dolby Atmos capabilities, with access to a team of passionate and qualified studio engineers, fully trained in Atmos and spatial audio, offering clients the ability to work with the engineer best suited for the project. And, of course, FSS invites engineers and producers to use the space for their own mix projects.
For more information on Forbes Street Studios, click here
View all of the Dolby Atmos enabled studios on our roster
For enquiries, email bookings@miloco.co.uk