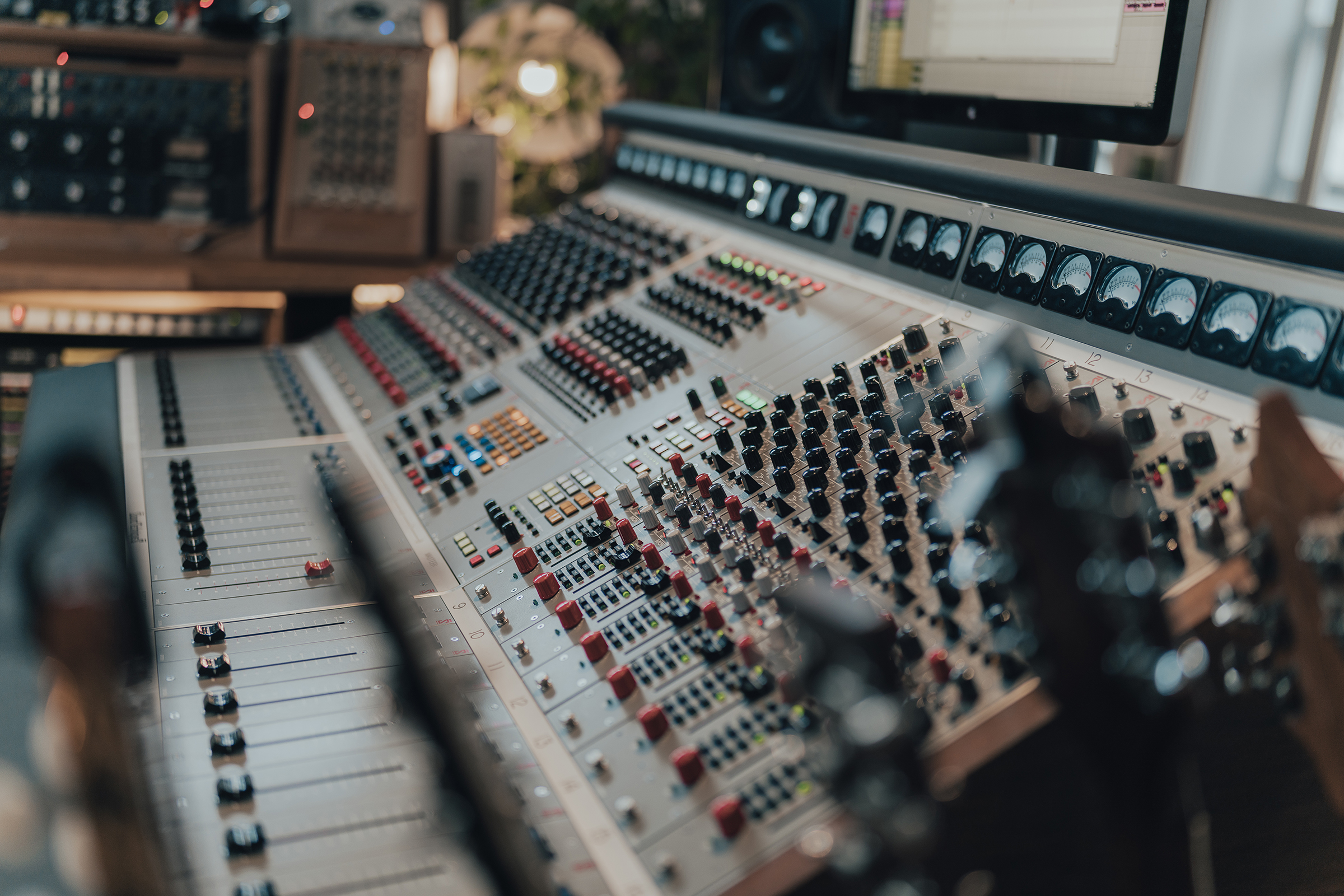 Installed in late 2021, Sleeper's new Sound Techniques ZR16 console is currently the only Sound Techniques console in Europe, the first in London for 50 years, and replaces Guy's original EMI TG12345, originating from Abbey Road. 
Sound Techniques originated as a studio in 1965, where their disruptive influence and the sound of their hand-built console quickly became desired across the industry. Owners Geoff Frost and John Wood began to manufacture units for the likes of Trident Studios, De Lane Lea, Kingsway, Sunset Sound and Elektra Studios from a workshop in the top floor, downing tools every time they were recording a take below. Many people don't realise that this legendary console brand is the sound behind iconic tracks from The Beatles, Bowie, Queen, Elton John, The Doors, Deep Purple, Pink Floyd, Genesis and more.
The company ceased operations in 1974 after their lease expired and has laid dormant since, until Danny White and Geoff Frost met in 2014 and Danny agreed to restore it to its former glory. The modern day reproduction replicates the sonic characteristics and look of the original, but the team at Sound Techniques have painstakingly reworked the console to ensure that it meets the demands of today's most discerning engineers.
With such big shoes to fill, we sat down with Assistant Claude Vause to see what he thought of the new desk:
What's it like using the new Sound Techniques console? 
"I absolutely love it! It's very versatile, allowing us to work in many different ways that we weren't able to before. It's been the perfect new addition to Sleeper.
What are your favourite features?
"Very tough question, it has may awesome features. From the impedance matched gain to help get the best sound from your mic of choice, to the EQ section, it's incredible, with a nice pultec style boost & cut in the low end. The bus compressor is a great, as well as the ability to run the desk split or inline, there's even more neat little features I enjoy, even down to the satisfying knobs and switches. Not one thing was overlooked in the design of this console."
How does it compare to the previous desk?
"It's a lot less temperamental and more reliable, also definitely more versatile. With the TG as it was a split console, you were having to decide how many pres you'd want vs how many monitor outs you wanted which can be a bit frustrating on big sessions."
And most importantly, how does it sound!?
"It sounds incredible! The TG definitely left big shoes to fill for the new console, but the Sound Techniques has more than beat our expectations. It's super punchy, super detailed and has a lovely colour/character to it."
For more info on the desk and Sleeper Sounds, click here.