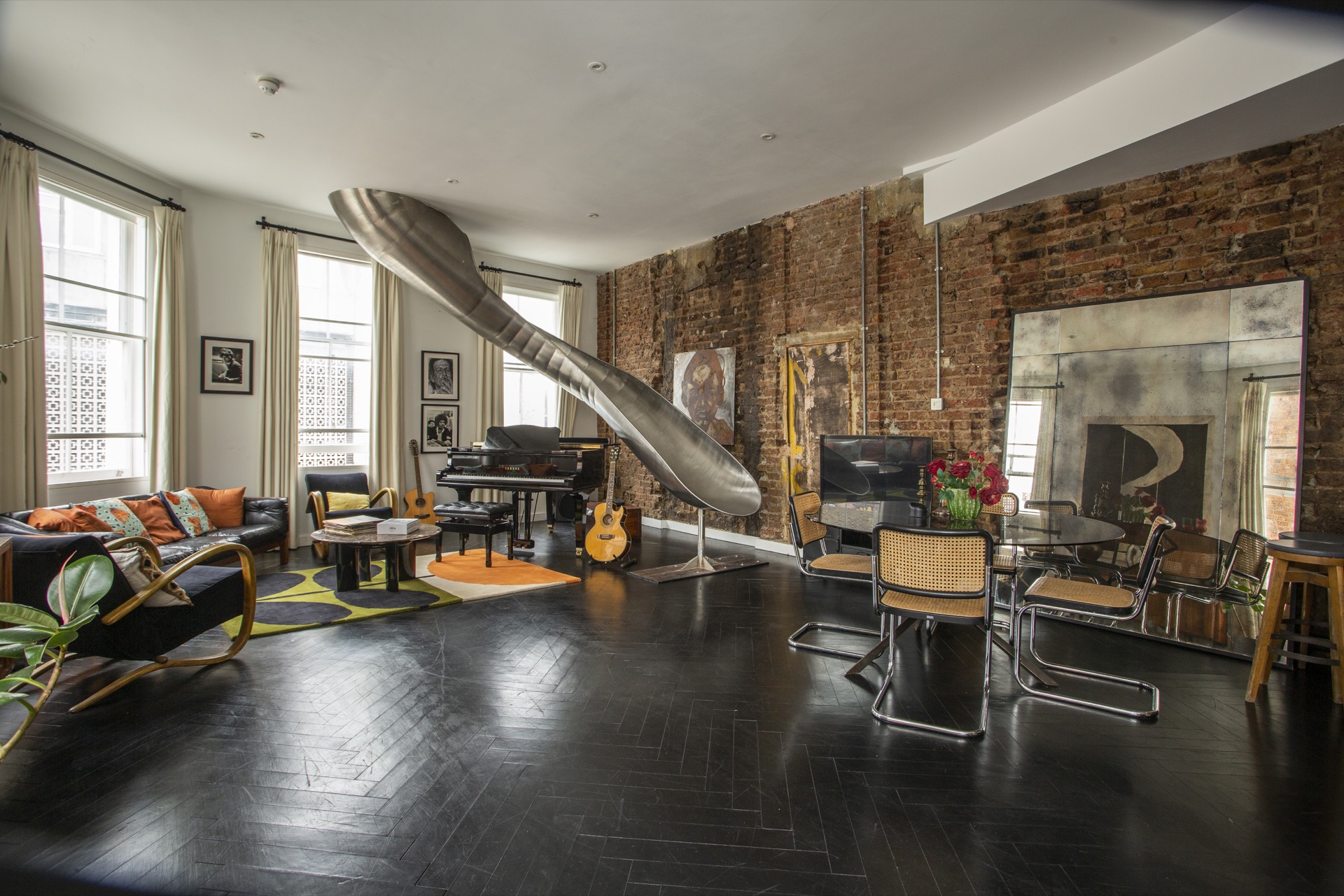 JBJ is London's premier residential recording studio, and is truly one of a kind; on its doorstep lies one of London's most iconic, most filmed streets, yet when you enter through the studio door, you're immediately submersed into an oasis of creative possibility, and all the energy and theatre of Portobello Road couldn't feel further away. We're delighted to be able to add this unique residential to our suite of London recording studios!
JBJ's studio space consists of a large naturally lit control room with high ceilings, a treated vocal booth, a larger tracking room with a Yamaha grand piano, and an artist chillout/green room with a Harmani pool table. The control room is centred around an SSL AWS 924 console and stands as one of the most accurate listening environments in the country – thanks in no small part to the recently purchased Waves-modelled Quested Q412d rig from Abbey Road Studio 3. Acoustics were designed by leading acoustician Nick Whittaker, and the space is perfectly calibrated thanks to the studio's Trinnov ST2 Pro system. Ultimately, all this means that during tracking and mixing you can make bold decisions, knowing that you can trust what you get back from the room completely.
JBJ's residential suites are housed within the studio building and are 5 star rated. Each bedroom includes its own ensuite, and collectively the rooms can comfortably sleep 5-6 people. Whether it's waking up and treating yourself to a hot bath in one of the studio's bespoke wooden tubs, or cosying up around the open fire on the roof terrace, this is a stay that perfectly complements the studio's premier recording experience. The residential areas were designed by renowned Swedish interior designer Carolin Larsberg, and no expense has been spared; from the Vivienne Westwood wallpaper to James Bond glass floors, and the infamous slide from bedroom to studio, every inch of the house has been meticulously thought out.
For more info, click here
For enquiries email bookings@miloco.co.uk