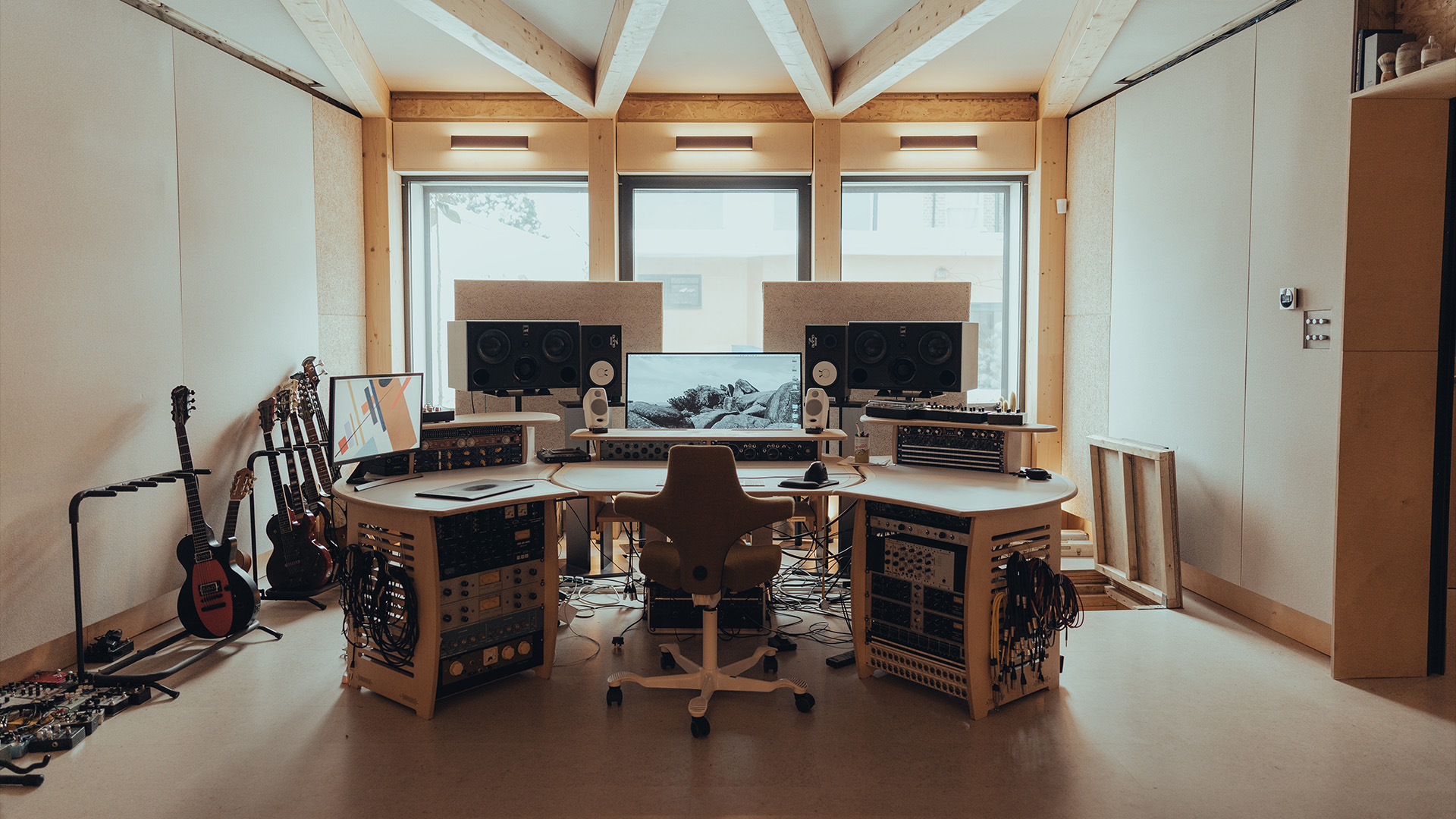 Five new London studios have joined the roster since the start of the year, taking our total to 169 worldwide!
London's premier residential recording studio, JBJ; Ten87's flagship recording and production room, The Club; the world-class commercial studios at The Qube's creative hub; Tileyard London's flagship studio TYE London; and The Shelter – a former bomb shelter turned tranquil mixing and writing studio in West London, are now represented by Miloco, with bookings already underway.
"We are delighted to welcome these new studios to the Miloco family! We're always on the lookout for quality studios that can bring something new and unique to the roster and these studios do exactly that. We're very excited to start representing them and can't wait for our clients to start using them." Sam Rudy, Studio Manager – Miloco Studios 
More info below:
JBJ
Based on the iconic Portobello Road in Notting Hill, JBJ has firmly established itself as one of the most unique recording studios in the world, and regularly attracts the industry's biggest names. Recent clients include Skrillex, Olivia Rodrigo, Stormzy, Burna Boy, Sigrid and Liam Payne. It is the first London-based residential studio on Miloco's roster, and has been built by leading acoustician Nick Whittaker. The combination of the recently installed Quested Q412s (ex Abbey Road), ATC SCM25a's, NS10s and perfectly calibrated Trinnov ST2 Pro system makes the control room one of the most accurate monitoring spaces in the country.
Read more: milocostudios.com/studios/jbj-studio/
The Qube
Built for the future of production, recording and mixing, The Qube's studios feature state-of-the-art equipment, next-gen mood lighting, and exceptional acoustics thanks to their Munro Acoustics design. Studio A is a spacious room suitable for a wide range of recording projects, whilst Studio B is an excellent production/writing/programming space.
Outside of the commercial studio space, The Qube is a first of its kind venue and community for creative professionals to connect and collaborate.
Read more: milocostudios.com/studios/the-qube/
The Club 
The Club sits at the centre of Ten87's flagship site on Markfield Road in Tottenham. It is the largest of three studio complexes, comprising a total of 50 long-term let studio rooms with a community of 150 of some of the UK's most well-known artists, producers and engineers. With 1,000ft2 of recording space, lofty ceilings, precise acoustic design from Nick Whittaker, cutting edge modern interiors and a studio spec to match, The Club is one of London's most exciting new studio projects. It is an ideal setup for full band tracking, and is large enough to comfortably seat a 10-piece ensemble. The space can also be scaled back to cater to intimate writing and production sessions; the beautifully designed live room suits filming and live streaming projects perfectly, and its impressive control room offers a perfect backdrop for interviews and BTS studio sessions.
Read More: milocostudios.com/studios/the-club/
The Shelter
Built on top of a WW2 bomb shelter (which now houses the machine room and mic collection), The Shelter is a tranquil writing and recording space in North London, offering a superb mix environment thanks to its ATC monitoring and a wealth of outboard. Designed by Kahle Acoustics in collaboration with A-Zero architects, the studio is bathed in natural light. Its live room is comfortably big enough to house drum kit, and includes an excellent upright piano alongside an extensive collection of synths, guitars and other instruments. Since its completion just over a year ago, the studio has already welcomed a wealth of artists and projects including Jon Hopkins, Palace, Brian Eno, Katie Melua, Maya Youssef, Anna Meredith, Nick Mulvey, David Rowntree (Blur) and Hayden Thorpe.
Read more: milocostudios.com/studios/the-shelter/
TYE London
Situated in industry-hotspot, Kings Cross, TYE London is a first-rate writing, recording and production studio, providing state of the art facilities and a relaxed atmosphere. Founded by Tileyard resident and collaborator, Sean Hargreaves, the studio was designed by Chris Walls (Abbey Road, British Grove). The studio is completely self-contained, with a dedicated reception area and green room/lounge. The green room features its own workstation, as does the studio's 5.5m² iso booth, providing a total of 3 separate spaces in which to work on projects simultaneously. Outside the studio, clients can benefit from the range of amenities offered by Tileyard London, from cafes and food stalls to event space and even a wellness centre.

Read More: milocostudios.com/studios/tye-london/