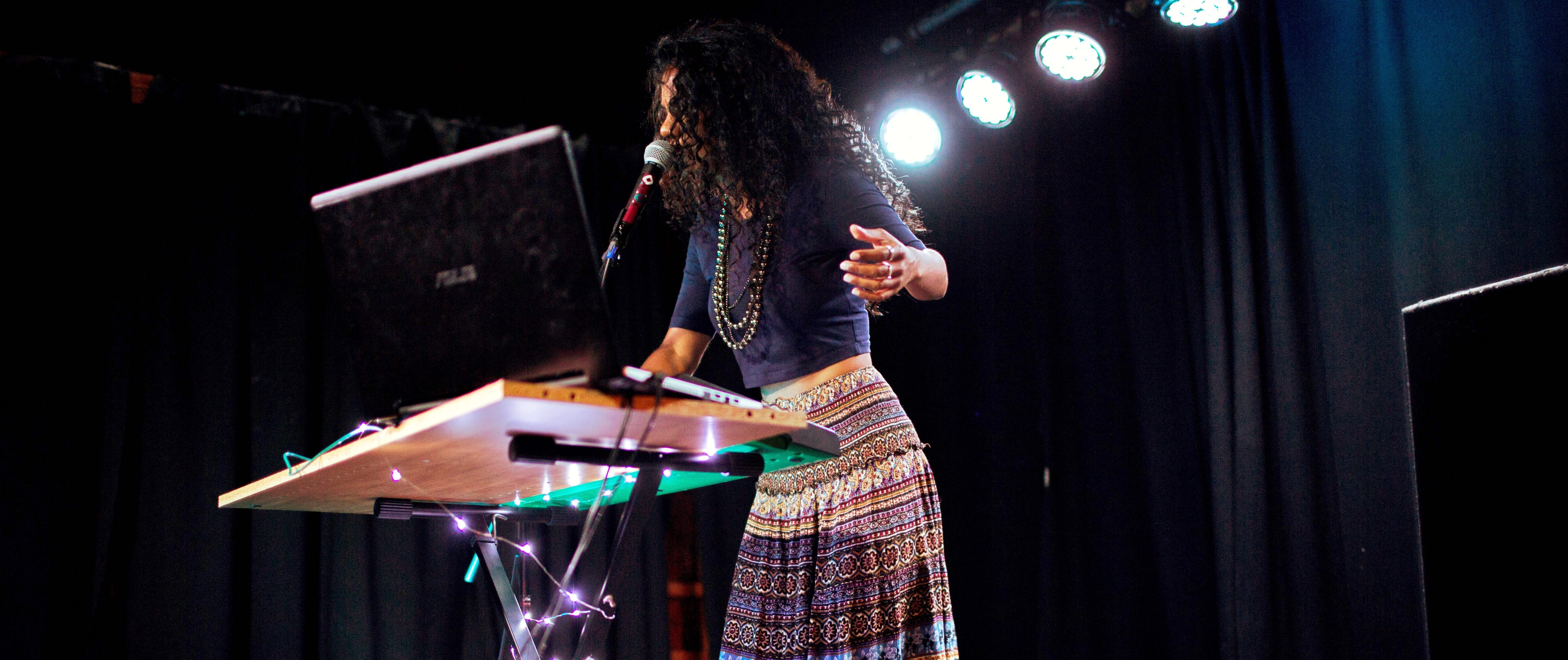 Music Production for Women (MPW) have announced a full day of music masterclasses in London for female and non-gender confirming musicians on the 8th of July.
The event, titled "Master Your Music – Live", will be held at the University of Westminister. It will feature sessions with the likes of MPG award-winning vocal producer, Ramera Abraham, Ableton Certified trainer and Youtuber, LNA, MPW's award winning founder and CEO, Xylo Aria and more teachers to be announced. 
To ensure accessibility, the event, backed by Sonnox, Distrokid, Neumann, Kilohearts and the University of Westminster, will be free for anyone to attend until tickets are exhausted.
This year's event was organised due to popular demand after the same event last year attracted almost 200 artists to it. 
After attending the event last year, event attendee Alieksandra Kritskaia said, "Amazing knowledge sharing! I obtained more knowledge during these hours of (the) "Master Your Music" event, than during the last few months!". 
The day will run from 9:30am to 4:30pm and will feature 6 in-person workshops on a variety of topics that many independent artists today need to know such as the basics of music production, sound-design and mixing, as well as music marketing, PR and songwriting workflow. This will be followed by a networking session where attendees will have the opportunity to connect with 10 fellow musicians over an hour.
"When you're new to the music production space, it can often feel overwhelming to know where to start and how to start building a network", says Xylo. "We designed this day to be that perfect first step where artists, particularly women, can get a taste of music production, while making new friends in a safe and encouraging space", she adds.
One lucky attendee will also take away the event's grand prize which includes, Neumann NDH 20 Studio Headphones, a Focusrite 2i2 Interface, SE X1S Mic Bundle, Kilohearts Ultimate Bundle and 10 Hours of Studio time with Pirate Studios with a total value of over $2,000 USD. 
MPW, an organisation began three and a half years ago and has since been included on the Top 50 Innovators of East London list in 2020, named a finalist in Australia's Business xCellence Awards and earned Xylo a place on the She Said So Alt Power List. It has run workshops and courses to over 7,000 musicians from over 120 countries and continues to grow steadily.
The organisation was created with the aim of empowering women in music technology and prides itself on not only providing practical and actionable educational content, but also on harbouring a safe and encouraging space to learn in.
Free tickets for the event will be available here until the venue capacity has been reached: http://musicproductionforwomen.com/master-your-music