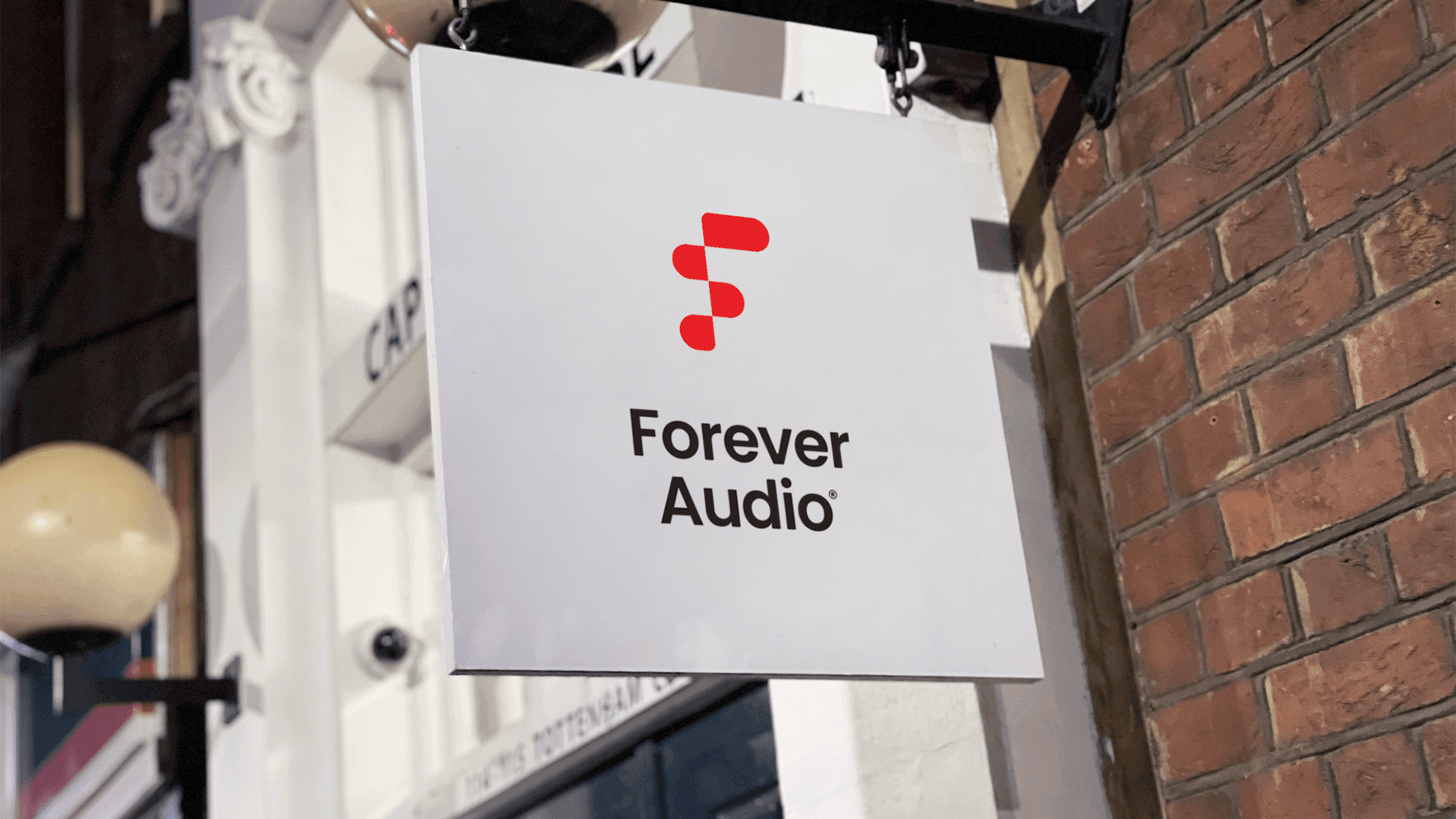 Award-winning audio post production house, SNK Studios and specialist audio agency, Red Apple Creative have rebranded to Forever Audio.
This consolidation unifies their unique range of audio post-production and creative services – including voice casting, recording, creative sound design, audio branding, mixing and music production. With an impressive track record in global ad campaigns, long-form content and handling sensitive film and TV content, Forever Audio solidifies their position as industry leaders, delivering exceptional audio solutions for clients worldwide.
Studio Manager and Senior Producer, Dan Jenkinson has been with the company for nine years. He began his career as a sound engineer before moving into project coordination and studio management.
Here, he talks about the breadth of work that Forever Audio is involved in, exciting projects on the horizon, the growing influence of Dolby Atmos, and how AI is impacting his sector… 
Could you outline some of the specialties that Forever Audio brings to the market and your own role within the company?
DJ: Personally, I have a background as a sound engineer, having worked on voiceover projects, corporate promos, and audiobooks.
In terms of the companies themselves, SNK Studios specialised in audio for commercial, sonic branding and ADR (dialogue replacement in movies and TV shows) – as well as lots of Dolby Atmos and 5:1 mixes. Meanwhile, Red Apple Creative focused on writing and producing creative advertising campaigns across all digital audio and broadcast platforms, podcasts, long-form audio adaptations, interactive digital experiences on audio platforms such as Spotify and specialist audio media planning and buying. Being able to bring all of that together in one place as Forever Audio is quite powerful and unique in the industry. 
We've also started moving into Dolby Atmos across other formats such as adverts and audiobooks. We've been working with some very well-known audiobook brands on some very famous titles. 
How has the industry changed over the years, and how has your work evolved to meet new demands?
DJ: Over the years, I've witnessed a lot of changes within the business. As far as our company is concerned, we've expanded our staff, facilities, and areas of expertise. We've moved into what you might call future-proof forms of home entertainment: more one-to-one audio, video streaming services, audio drama and podcasts.
In terms of the wider industry, we're grappling with the growing use of AI, which presents ethical considerations that are causing a healthy debate. We're still exploring that and what it means. I don't think anyone has grasped the full scale of what it could turn into. Certainly, from our perspective, we have a few AI tools that improve our efficiency and time scales. It'll be interesting to see how that evolves. 
Which parts of your work do you think AI won't be able to disrupt?
DJ: It's worth mentioning that we're one of, if not the only, recording house that has a creative team within the same building. I feel that there isn't really any way of replacing human creativity and understanding. There's a difference between improving efficiency and completely automating things. Understanding how sound impacts people isn't binary – being in touch with that is a very human thing that is difficult to replace. Sound professionals bring a unique perspective and emotional understanding to projects, which AI cannot replicate.
How do you see the influence of Dolby Atmos expanding in various creative industries, and what do you think its future holds?
DJ: Dolby is a well-established brand – a household name – and Dolby Atmos has become more accessible across different platforms and devices, from TVs to cars… I can even get a version on my phone now. 
We installed Dolby Atmos capabilities in our own facility a few years ago, anticipating the growing demand. As the technology becomes more prevalent, we expect Dolby Atmos to continue growing and becoming a standard across various creative industries. It will likely become a part of everyday audio experiences.
What's coming up for Forever Audio?
DJ: We're excited about our involvement in Dolby Atmos and have been involved in some huge titles with our friends at Audible. The roll out as a platform for audio dramas is still in its relative infancy and we anticipate significant growth in that area. Additionally, we've been working on a new cartoon series for a major network, which features A-list celebrity comedic talents. We're also continuing to build on our long term partnerships – scripting, casting and producing projects for global brands such as Starbucks, Sprite, and Chevrolet.
For more info on Forever Audio, visit their studio profile, here.
For enquiries email bookings@miloco.co.uk