Foals came to The Pool in 2007 during the making of their debut album, 'Antidotes'. Here is an interview they gave during the session.
Miloco: Name of band members and instrument of choice?
FOALS:
Yannis Philippakis – Guitars, vox
Jimmy Smith – Guitars
Edwin Congreave – Keyboard
Jack Bevan – Drums
Walter Gervers – Bass
Miloco: Quick history – when started, previous bands you were in, etc. etc.
FOALS: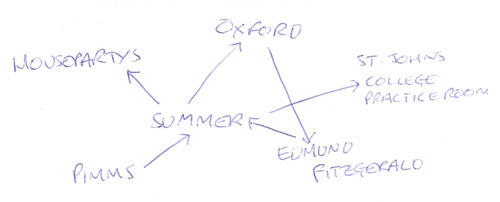 Miloco: What project are you doing here at Miloco (e.g. recording, mixing or remixing / single tracks or album) and when's it due to be released?
FOALS: Three 7″ alternate versions of singles with Kieran Hebden… released end of year-ish…
Miloco: Which Miloco studio/s are you using and why did you choose it/them?
FOALS: The big garage space (The Pool)… It's great
Miloco: Please describe The Pool in one line:
FOALS: Chillaxed
Miloco: Who was your studio assistant, and how was your studio assistant?
FOALS: Oli – excellent, we have never drank so much tea and coffee before in two days… and ribena.
Miloco: How did the working relationship with Kieran Hebden and Mark Rankin come about, and what do you feel they bring to the project that other producers/engineers wouldn't?
FOALS: Mainly because we're massive fans of Kieran's music projects and we thought he'd be an awesome producer. So our label Transgressive set it up. Kieran's the conductor, we compose / he conducts. No one's done that before with us, it could be love!
Miloco: Draw us a picture!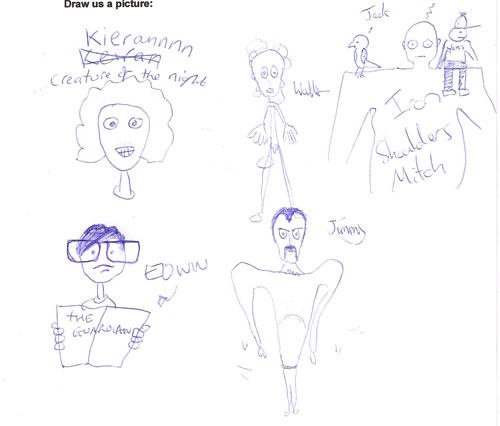 Foals were speaking to Miloco in May 2007. Antidotes is out now.