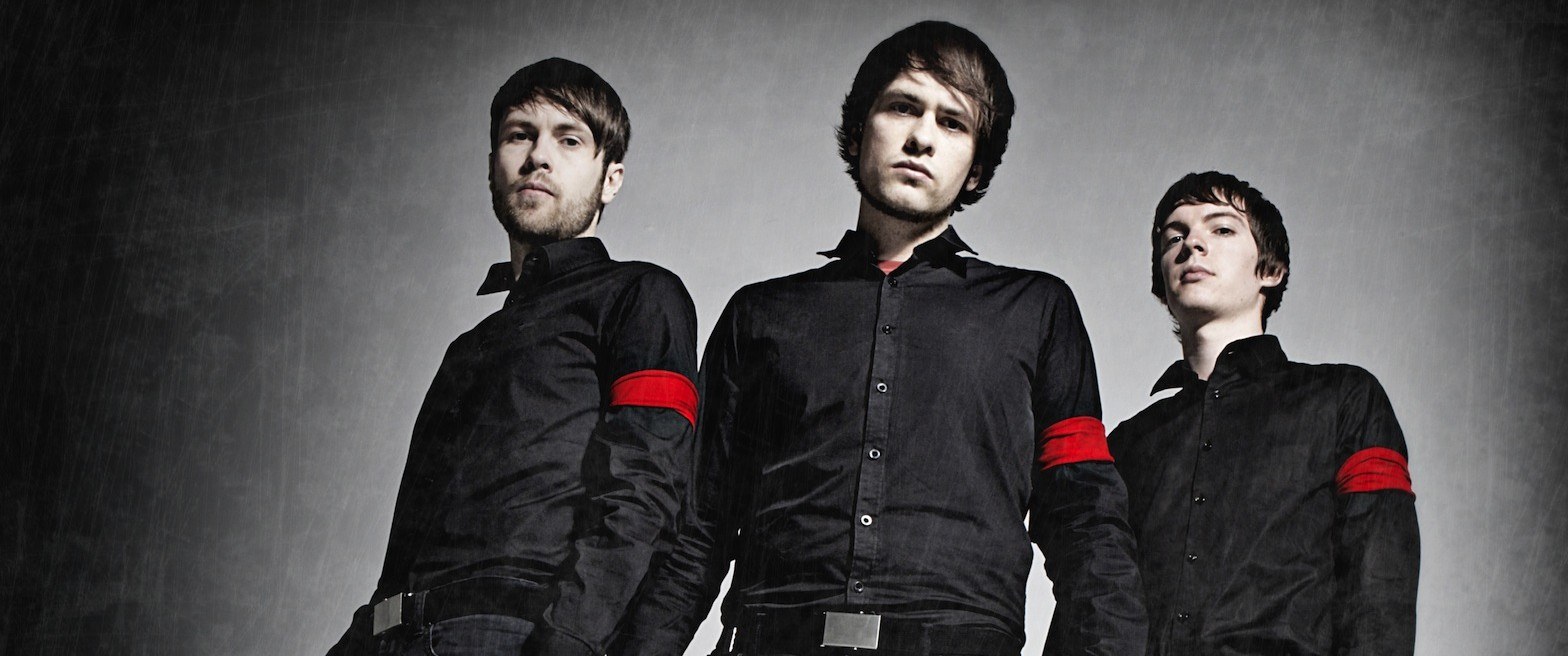 In Case Of Fire worked with producer Gil Norton in The Pool in 2008 to record some demos. Here is an interview they gave during the session.
Miloco: Name of band members and instrument of choice?
IN CASE OF FIRE:
Mark Williamson – Bass
Steven Robinson – Vocals, Guitar
Colin Robinson – Drums
Miloco: Quick history – when started, previous bands you were in, etc. etc.
IN CASE OF FIRE: ICOF was formed in the summer of 2005 when our previous band, 'Element' called it a day. We decided to start again and start fresh by scrapping all our old songs and moving the music in a more aggressive and edgy direction. Last year we recorded a full album at home with the help of a prodcuer friend, Rocky O'Reilly, and we sent it out to various management / PR and press. This helped us land our management deal with RAW Power in December '07. We've just finished touring with QOTSA and we're currently looking forward to finishing our record.
Miloco: What project are you doing here at Miloco (e.g. recording, mixing or remixing / single tracks or album) and when's it due to be released?
ICOF: We are re-recording two songs from our album to use as the first two singles. We're working with Gil Norton which is an absolute pleasure. The first single is due for release in June some time.
Miloco: Which Miloco studio/s are you using and why did you choose it/them?
ICOF: We are in The Pool and its a great room for a rock band like us to record in as it allows for everyone to be set up to easily work through song arrangements etc.
Miloco: Please describe The Pool in one line:
ICOF: A great space with lots of natural light and superb acoustics, with lots of space for bunk beds and kitchens, it's perfect for the first time buyer.
Miloco: Who was your studio assistant, and how was your studio assistant?
ICOF: Matt was our assistant and he was top notch! He looked after us extremely well and makes the best cups of tea known to man!
Miloco: How would you describe the material you're working on?
ICOF: Progressive, experimental rock.
Miloco: How did the working relationship with Gil Norton and Mark Rankin come about, and what do you feel they bring to the project that other producers/engineers wouldn't?
ICOF: We had discussed working with Gil with our management as he is the natural choice for the type of music we write and he's a legend in his field. Mark is the main engineer for The Pool and he has fantastic to work with and can tune drums like no-one else.
A few silly questions / requests that really don't mind silly answers!! –
Miloco: The song you wished you'd written:
ICOF: 'Deadly Rhythm' by Refused
Miloco: The song you're glad you didn't write:
ICOF: 'Just For Tonight' – One Night Only… ugh
Miloco: What's the strangest rumour you ever heard about yourself?
ICOF: The rumours haven't started yet. So we might start some of our own.
Miloco: You are placed infront of a time machine. Which year in history would you go to and why?
ICOF: 1998 so we could tour with Refused
Miloco: Draw us a picture!
In Case of Fire were speaking to Miloco in February 2008.