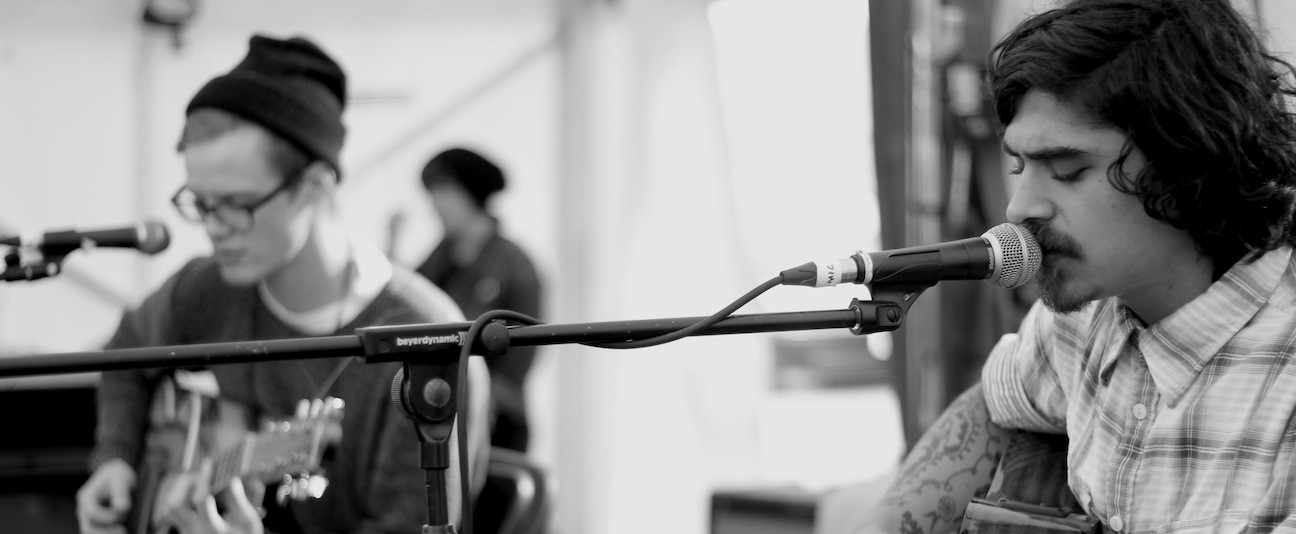 Kurran And The Wolfnotes were recording in The Engine Room and The Bridge recording studios in 2010. Here is an interview the band gave during the sessions.
Miloco: It's great to have you here at Miloco. What project are you doing here and when's it due to be released?
K&TW: We are working on our second single release 'Your Four Limbs' which will be released through Chess Club records in April 2010.
Miloco: You've been working in The Engine Room / Bridge. What have you enjoyed about the studio?
K&TW: The staff are all very friendly which helps us relax and get on with it!
Miloco: How would you describe the material you are working on
K&TW: The track is one we are all very proud of, I suppose it could be described as alt.folk or there abouts! Probably best to make your own mind up.
Miloco: Who was your studio assistant, and how were they?
K&TW: Bryan (Wilson). Really helpful and discreet, good fun.
Miloco: How did you come about working with Tim Wills on this project and what do you feel he offers that other producers/engineers might not?
K&TW: Tim has shown an interest in the band from early on. We are glad we have a chance to finally work on a track with him.
Miloco: What's your favourite record of the last 12 months (give or take)?
K&TW: Modest Mouse's new 7-track mini-album.
Miloco: You are placed in front of a time machine. Which year in the past or future would you travel to and why?:
K&TW: Summer 2010, 'cause its freezing!!
Miloco: If you could change one thing to benefit today's music industry, what would it be?
K&TW: We feel pretty strongly about the whole illegal downloading problem. We would like to see the British government take it a lot more seriously. Something needs to be done to protect the great music that the UK has produced and will continue to.
Miloco: Draw us a picture!
Kurran and the Wolfnotes were speaking to Miloco in January 2010.