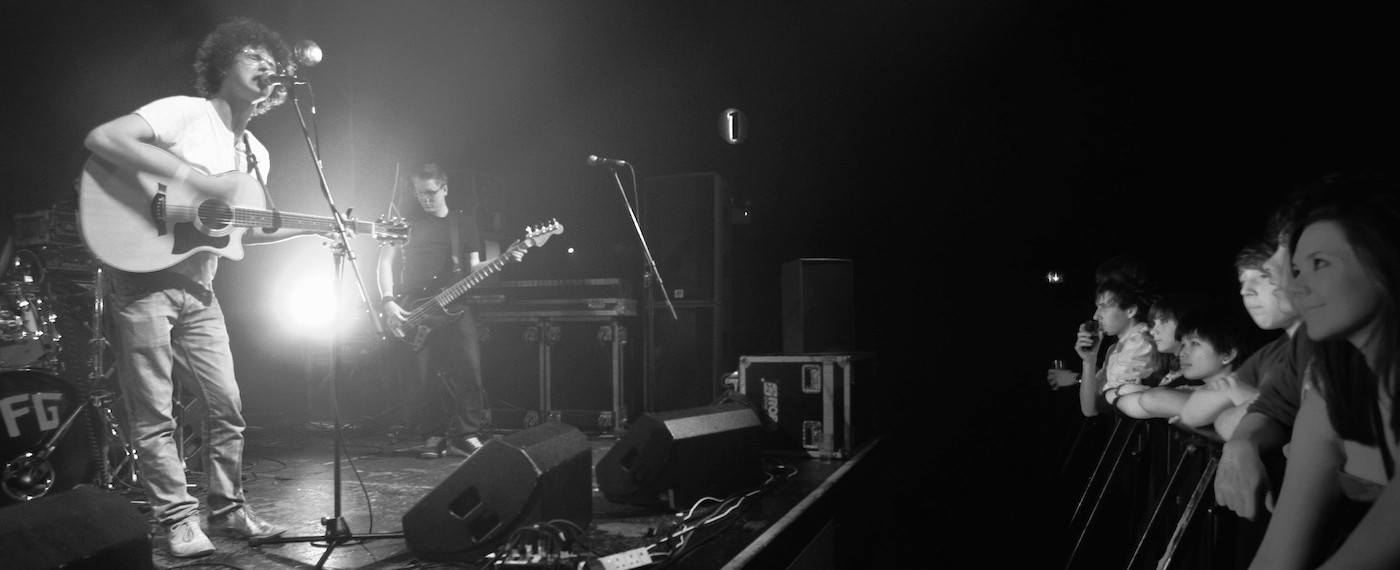 Penfold Gate were recording a couple of tracks in The Pool recording studio in 2008 with engineer Richard Morris. They gave a quick band interview during the session.
Miloco: Name of band members and instrument of choice?
PG:
Pete Flood – Vocals & Guitar
Robbie Jones – Guitar / Cornet / Synth
Chris Smith – Bass
Stephen Smith – Drums
Miloco: What project are you doing here at Miloco (e.g. recording, mixing or remixing / single tracks or album) and how's it sounding?
PG: Recording 2 tracks:
'Love Rat' – A wretched rat delivers his warning to humanity via Blue Velvet ballad
'The Ones We Lost' – Number 1 versus Number 2 in the Jungian battle for balance.
For soft release in 2009
Miloco: Which Miloco studio/s are you using and how would you describe it?
PG: The Pool – chosen because it was available and recommended by our dear producer Rick.
Miloco: Who was your studio assistant and how was your studio assistant?
PG: We had Anna. She lived on a barge once. And her boyfriend can't eat pizza unless it has a fried egg on it. Peculiar 'ey? She was great and made us endless tea.
Miloco: How did you come about working with Richard Morris on this project?
PG: Our manager slept on a bench outside his house for two months. Eventually Rick decided to get him removed, and the resulting violence ended with 50 hours community service for Mr Morris, which he opted to serve recording with us.
Miloco: What does he bring to the project that other producers / engineers wouldn't?
PG: Nothing is sacred and everything is liable to be chopped or changed. Which is good, 'cus we're incapable of doing that on our own. He's got a good ear for a hook (a man after my own heart).
A few silly questions / requests that really don't mind silly answers!! –
Miloco: The song you wished you'd written:
PG: 'Happy Birthday'.
Miloco: The song you're glad you didn't write:
PG: 'From Russia With Love'
Miloco: What's the strangest rumour you have ever heard about yourselves:
PG: That I am Carlos Casteneda on the run from the global anti-cult agencies.
Miloco: You are placed in front of a time machine. Which year would you go to and why?:
PG: To the times of 'Merry Old England' when half the year was religious holidays, plague had killed off most of the men so hot peasant women were desperate and everyone drank real ale.
Miloco: Draw us a picture!
Penfold Gate were speaking to Miloco in December 2008.