During the mixing of his breakthrough smash album, 'The Defamation of Strickland Banks', which took place in The Engine Room under the engineering guidance of Mark Rankin, Ben Drew aka Plan B indulged in this quick artist interview for the Miloco website.
Miloco: It's great to have you here at Miloco. What project are you doing here and when's it due to be released?
Plan B: Second album, due to be released in September… hopefully. Here with Mark Rankin to mix it. 
Miloco: Which Miloco studio are you using and why did you choose it?
Plan B: Leroy Street, Neve Room (Engine Room). Mark chose it… I guess for the big fuck off speakers that are built into the wall. 
Miloco: How would you describe the material you are working on
Plan B: Hip Hop raped by Motown… it's a concept album, you'll love it. 
Miloco: Who was your studio assistant, and how was your studio assistant?
Plan B: Mark Allaway. Very attentive and helpful. Also quite a funny cunt in a sort of Alan Partridge kind of way. 
Miloco: How did you come about working with Mark Rankin on this project?
Plan B: He engineered for Paul Epworth on four of the tracks on my (last) album. Paul recommended him to mix the record and I trust Paul so here we are.
Miloco: What does he bring to the project that other producers / engineers wouldn't?
Plan B: He seems to genuinely care about the project and he has the patience needed to get it right, as well as listen to my ideas and accommodate them into what he is trying to do. 
A few silly questions…
Miloco: The song you wished you'd written:
Plan B: 'Tell Yo Momma' by Gangstar Red (look it up on YouTube… If I had to be any crackhead in the world it would probably have to be him!)
Miloco: The Song You're Glad you didn't write:
Plan B: 'Rude Box'
Miloco: What was your strangest experience of 2008?
Plan B: Some geezer asked me to fuck his girl after a gig at Leeds university. She was up for it as well… fucked up!
You are placed in front of a time machine. Which year in history would you travel to and why?
Plan B: 1966. See England win the World Cup as I probably 'aint ever gonna see that in my life time. 
Miloco: Draw us a picture: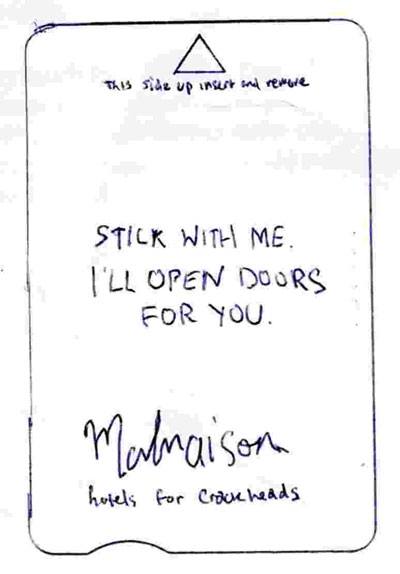 Plan B was speaking to Miloco in summer 2009.