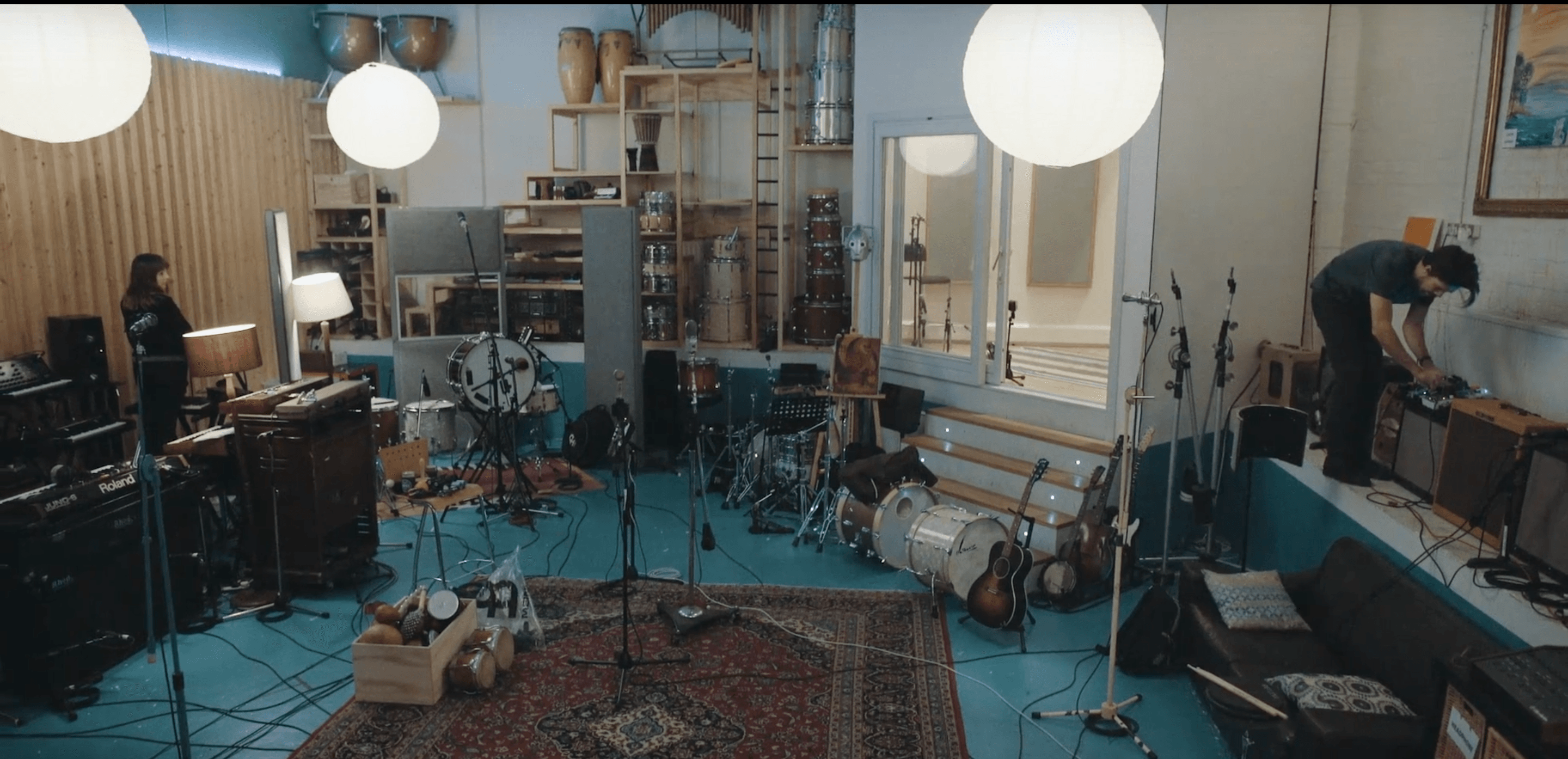 Earlier this month saw the release of Oh Wonder's stunning second album Ultralife, which we were so pleased to have been a part of. Josephine and Anthony spent many days (and nights!) recording in our flagship tracking room, The Pool, before moving up the hall to The Red Room for mixing.
Last week the duo released Ultralife (Making Of The Album) on YouTube, a 50 minute documentary giving us a behind the scenes look into the recording of the album. You can see Oh Wonder making the most of The Pool's incredible sound and array of instruments – especially the synths – along with their backing band Yves and George, engineer Tom Fuller, and assistant Jamie. Even our favourite local Indian, Tower Tandoori makes a cameo!
Later you can see them holed in The Red Room, using SSL desk  and the whopping Augspurger Duo 15s to get the perfect sound on the record.
Now grab some popcorn and watch the documentary below.