Graeme Allen – Technical Manager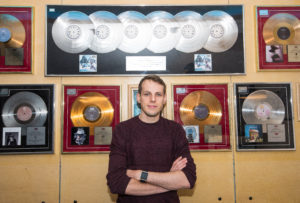 Graeme is the Technical Manager at Miloco. Mid-way through his degree in Music and Electrical Engineering at the University of Leeds he started his studio career as an assistant engineer at Pro 2 Studios back in 2007. From there he rose through the ranks to engineer, then after completing his degree he moved to London to form a studio booking company and work as a mastering engineer before being picked up by Miloco as Studio Coordinator in 2011.
Over the past 15 years Graeme has experienced (and solved) all manner of recording studio-related catastrophes, making him perfectly placed to take care of Miloco's incredible roster of studios.
graeme@miloco.co.uk
+44 (0) 203 880 8788 (DD)
+44 (0) 207 232 0008
---
Pete Hofmann – Operations Manager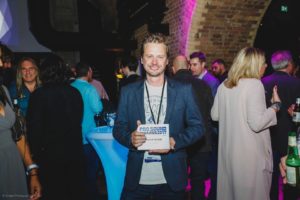 Pete has been with Miloco from its very beginnings in Hoxton Square. Our Original Chief Engineer and operations manager and head of Miloco Builds,  Pete is a rare talent who is as comfortable mixing great sounding records as he is designing and building the rooms they are created in.
As a Mix engineer and producer he has worked with artists including New Order, Erasure, Will Young, Patrick Wolf, Sophie Ellis Bextor, Belle & Sebastian, Kylie Minogue, MIA, Alphabeat and the Pet Shop Boys to name just a few.
This experience has given Pete the unique knowledge to know what's important in building a great studio and brings real world experience to our team. Some of the studios Pete & Miloco Builds have designed and installed include Paul Epworth's The Church studios, The Pool, Livingston as well Bastille & Mark Crew's private London studio One Eyed Jacks.
Pete has been and continues to be integral to our success and is an invaluable member of the Miloco family.
pete@miloco.co.uk
+44 (0) 207 232 0008
---
Jamie Bronte-Stewart – Miloco Group CEO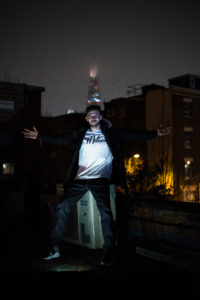 Jamie is a second generation member of the Miloco management team, following the passing of his father, Miloco's founder, Henry Crallan in 2015
Jamie began his career in the City of London after graduating from Business School in 2010 with a 2:1 degree in Business Economics. He started in a entry-level position in the trading floor of a boutique currency brokerage in Liverpool Street, before rising through the ranks and eventually being headhunted by a larger firm based in Mayfair, where he went on to become the Head of the Corporate 360 trading team, their Chief Currency Strategist and in 2016, their 'International Employee of The Year'.
Having worked on Milo financials since A-level business studies and having been a director since 2015, Jamie resigned from his position in the city in June 2017 and hasn't looked back.
jamie@miloco.co.uk
+44 (0) 203 890 5587 (DD)
+44 (0) 207 232 0008
+44 (0) 7789 998759
---
Prince – Dog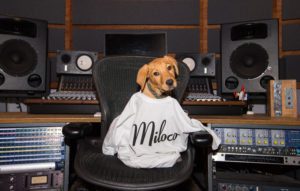 Prince is completely useless to be honest. He has no studio experience, and can't operate a telephone. He is however a big hit with the clients, and accepts payment in dog food and pats.