Undoubtedly one of the most prestigious recording facilities in the United States, Blackbird Studios needs almost no introduction. But we're so thrilled that they have joined Miloco's directory that we're going to introduce you to them anyway.
The headline? Blackbird is an incredible top-spec multi-studio complex in USA's beating heart of music production, Nashville, Tennessee, which began back in 2003.
Designed and launched by John and Martina McBride, Blackbird was created to offer the highest possible recording experience, fusing state of the art equipment and bleeding edge technologies.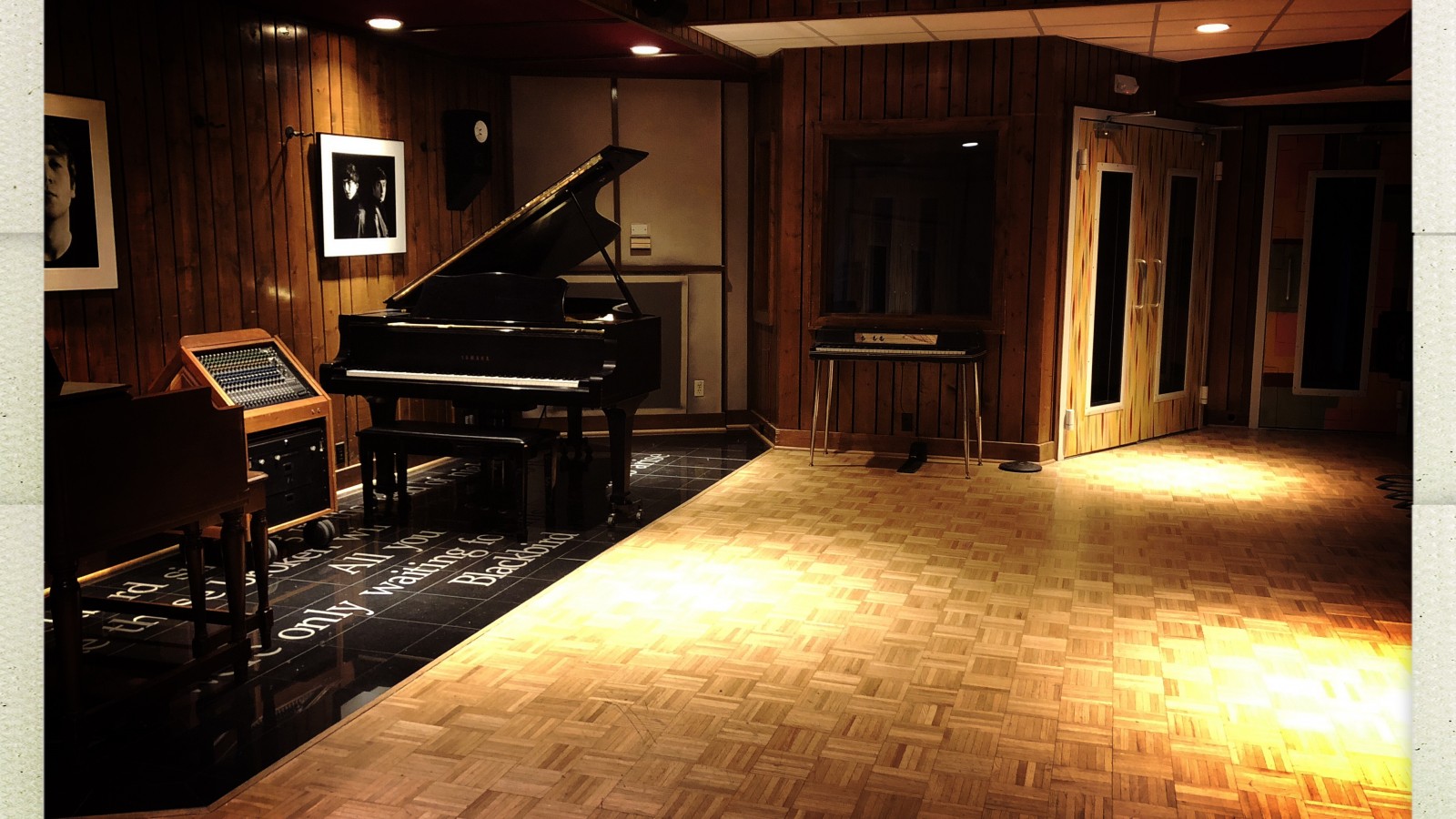 The facility consists of eight (yes, eight) studios, each with their own distinct style and sound, being described as anything from The Four Seasons to Moulin Rouge. Is your imagination running wild yet?
On Blackbird's Miloco Studios page you can browse through the equipment, photos and floorpan or Studios A, B, C and D.
Studio A most reflects its Beatles namesake, reminiscent of Abbey Road's Studio 2 it is designed to evoke recording's early days, while offering all the comforts and technology of a modern studio. It has 11 recording areas, including a control room that features a vintage Neve 8078, and was the main room from the original studio, created in the 1970's. We'd run out of room if we tried to list all the amazing equipment, so to do that we advise you to click here.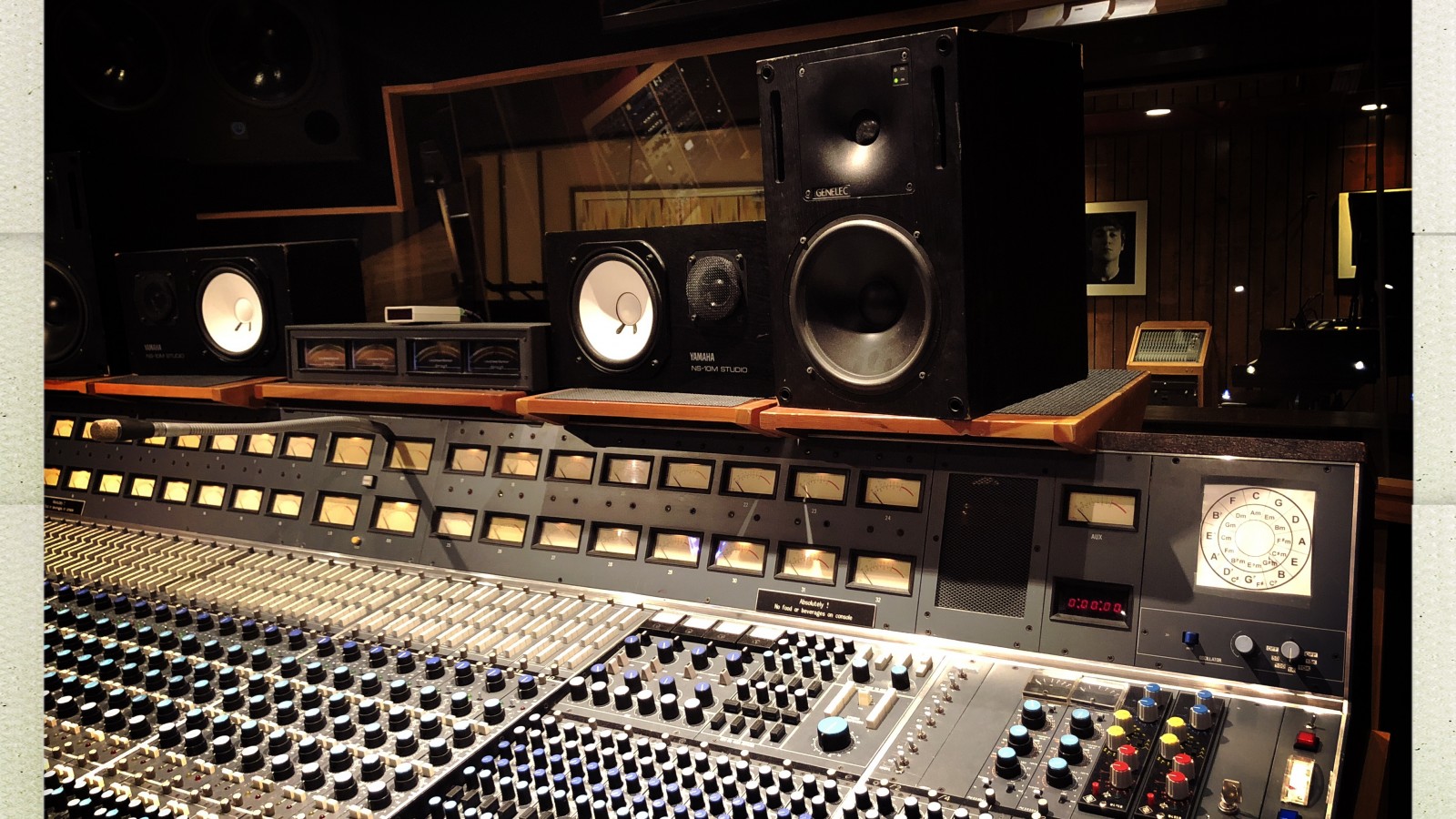 Studios B and C are both gorgeously designed spaces that are perfect for mixing, overdubs and light tracking. Studio B is equipped with a 48 channel API Legacy Plus console, along with a small (but adjustable) live chamber and a great selection of outboard, preamps and dynamics.
Studio C, designed by George Massenburg, is characterised by its unique wooden diffuser design (pictured in the header), which comprises of 138,646 sticks of wood, all cut to a different length!! It is centred around a SSL 9000K console, with 5.1 mixing, an iso booth and a private lounge.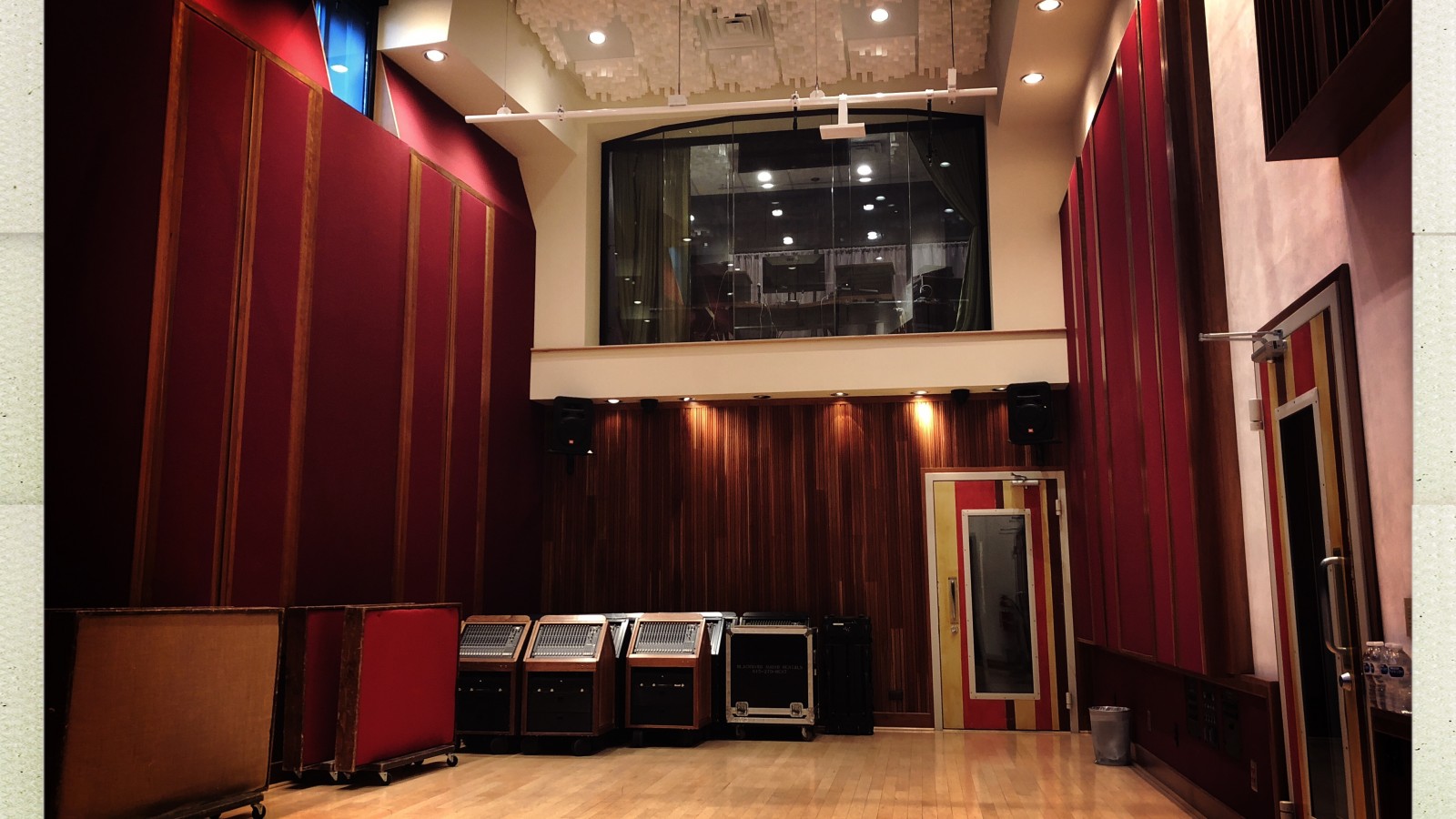 Studio D is another large and warm recording space featuring seven recording spaces and three amp lockers. The room is beautiful designed, lit by hanging red lanterns and clad in dark walnut floors, stone walls, panels and a Yamaha C7 grand piano. The control room houses the largest API legacy Plus ever built, with 96 channels and 192 inputs.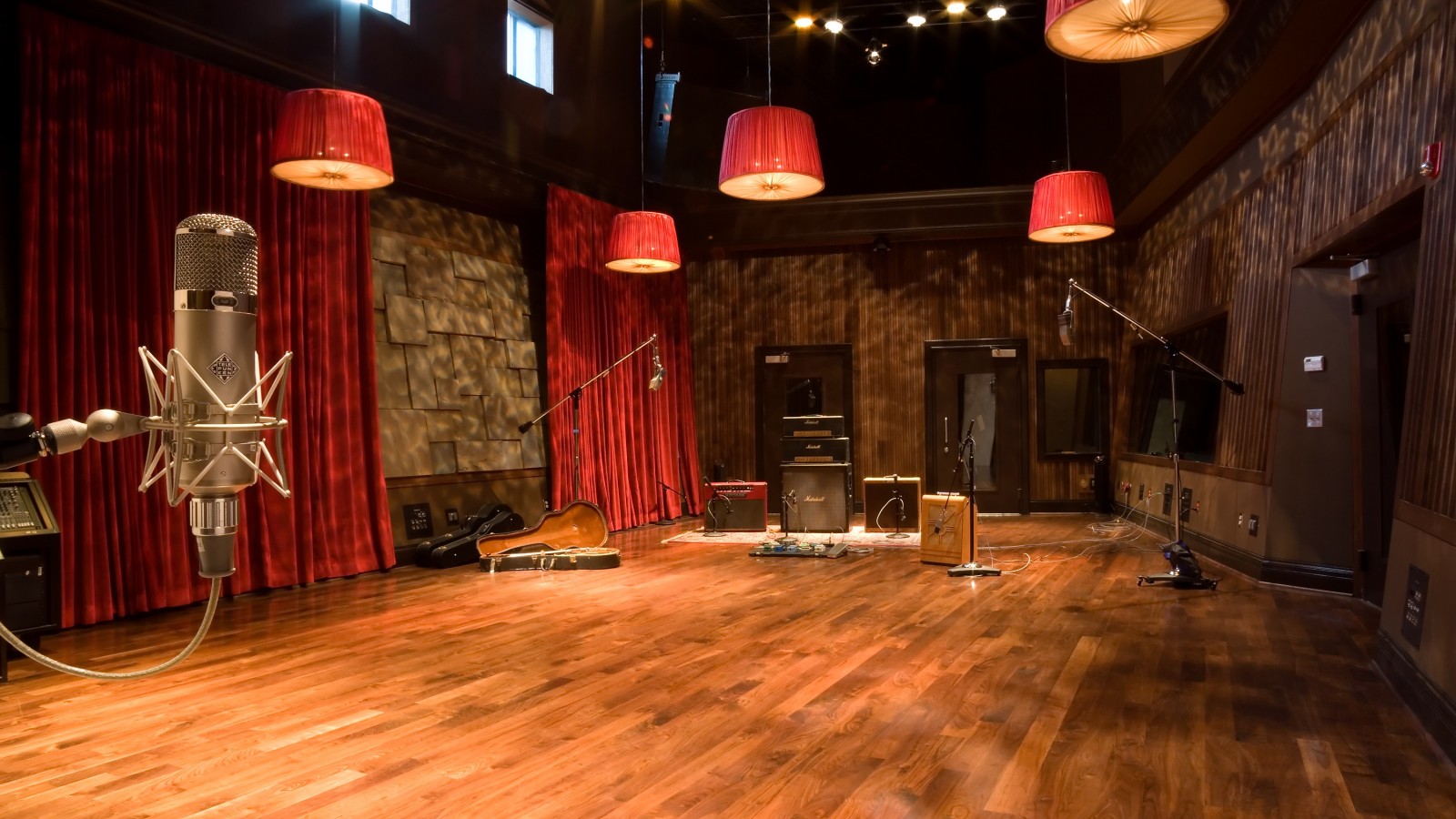 Over the years Blackbird has acquired quite the prestigious reputation, thanks in part to its excellent facilities, and client list that reads like a music hall of fame. Think Bruce Springsteen, Taylor Swift, John Mayer, Dolly Parton, Beck, Kings of Leon, Tim McGraw and Faith Hill, Kesha, The White Stripes, Snoop Dogg, Pearl Jam, Neil Young, and many others.
Want to join their ranks? Get in touch with our bookings team to enquire about rates and sessions.